WhatsApp group notices in Maharashtra
Poll officer cracks down on 'political campaign'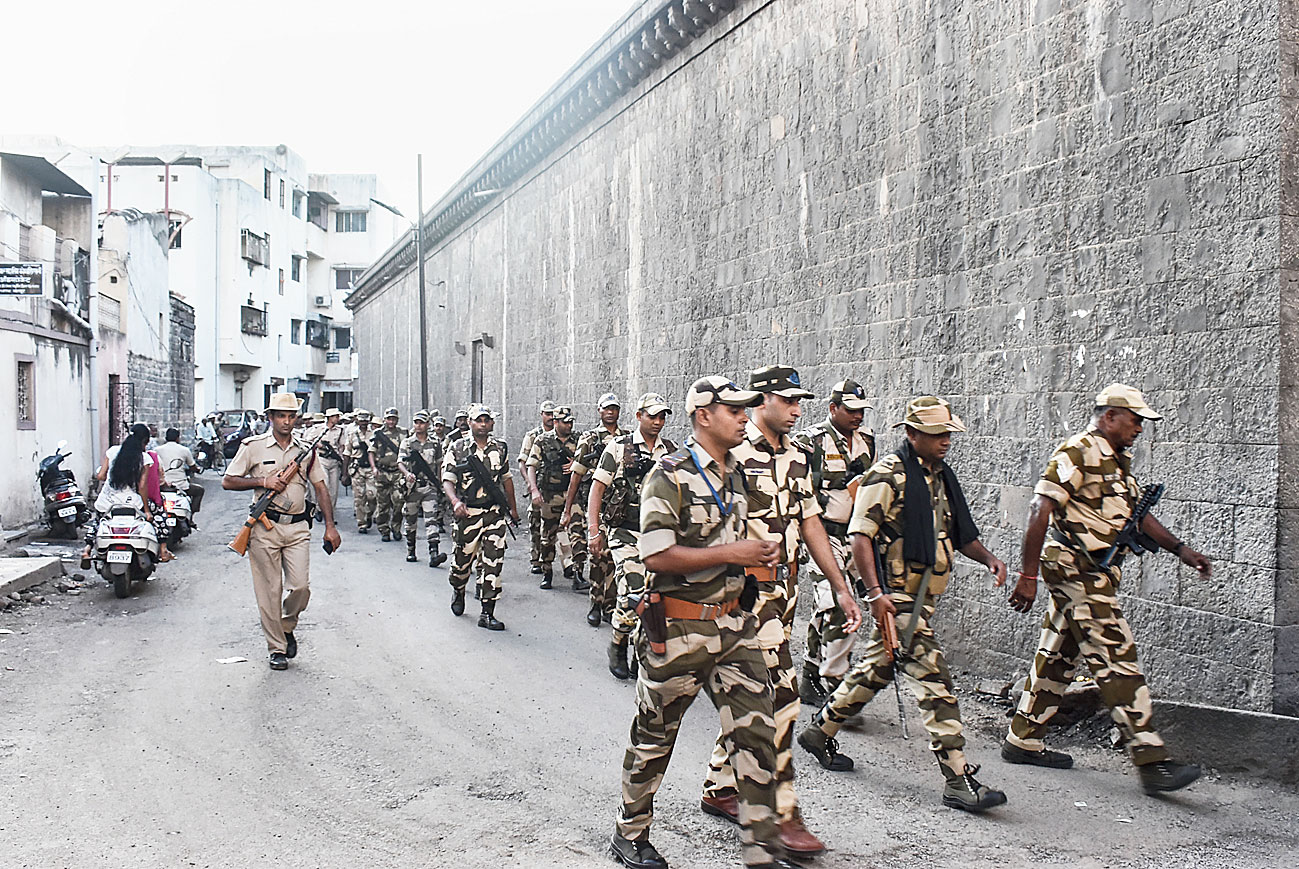 ---
---
Election officials in Maharashtra have sought details from a district collector who has sent showcause notices to the administrators of 12 WhatsApp groups for allowing "political campaign" without permission.
Nanded collector and district electoral officer Arun Dongre confirmed that the district media certification and monitoring committee, which vets political advertisements in the electronic media and checks for paid news, had sent the notices.
"Without permission, campaign material has been shared on these (WhatsApp) groups…. Those summoned are third parties. They are not connected with parties or candidates," he told The Telegraph.
The administrators have a week to reply, and to stop all campaigning within their groups.
Asked which law they had violated, Dongre replied: "We are checking that. There are some issues which are not all right."
Election officials in Mumbai have asked the same question. A bureaucrat attached to Maharashtra's chief electoral officer told this newspaper: "Even we don't know why he has sent the notices. We asked for details after seeing the news."
Media certification and monitoring committees, set up on the Supreme Court's orders in 2004, are tasked with certifying "political advertisements".
The poll panel's 2014 instructions to the chief electoral officers (491/SM/Comm./2013) says: "Any political content in the form of messages/ comments/ photos/ videos being posted/ uploaded on the 'blogs/self accounts' on websites/ social media websites will not be treated as political advertisement and therefore would not require pre-certification. Even if the same is posted/ uploaded by political parties/ candidates, it would not fall within the meaning political advertisement and would not be subject to directions/ guidelines issued by the commission."
A senior commission official explained: "The law empowers us specifically to check political advertisements, and not any political content. This only covers material made available to the public at large on the electronic media, and not private posts restricted to friends on Facebook, or a WhatsApp group. The rationale for these rules was that there are regulations for a political rally, and not a chat in a teashop. The same applies to the electronic media."
Before the Lok Sabha polls, several social media platforms had agreed to a voluntary code of ethics that included taking down content that violated the model code of conduct within three hours of receiving a complaint from a media certification and monitoring committee.
"If any WhatsApp post incites violence or enmity between castes or communities or is defamatory, there are provisions in the Indian Penal Code to deal with it. This does not come under the ambit of regulating political advertisements," the commission official said.
Asked whether the complaints were about posts that could lead to a disruption of law and order, Dongre said they weren't.