What ails western Uttar Pradesh: sugarcane dues, too many cows
The two issues have been highlighted by the Opposition in this rural belt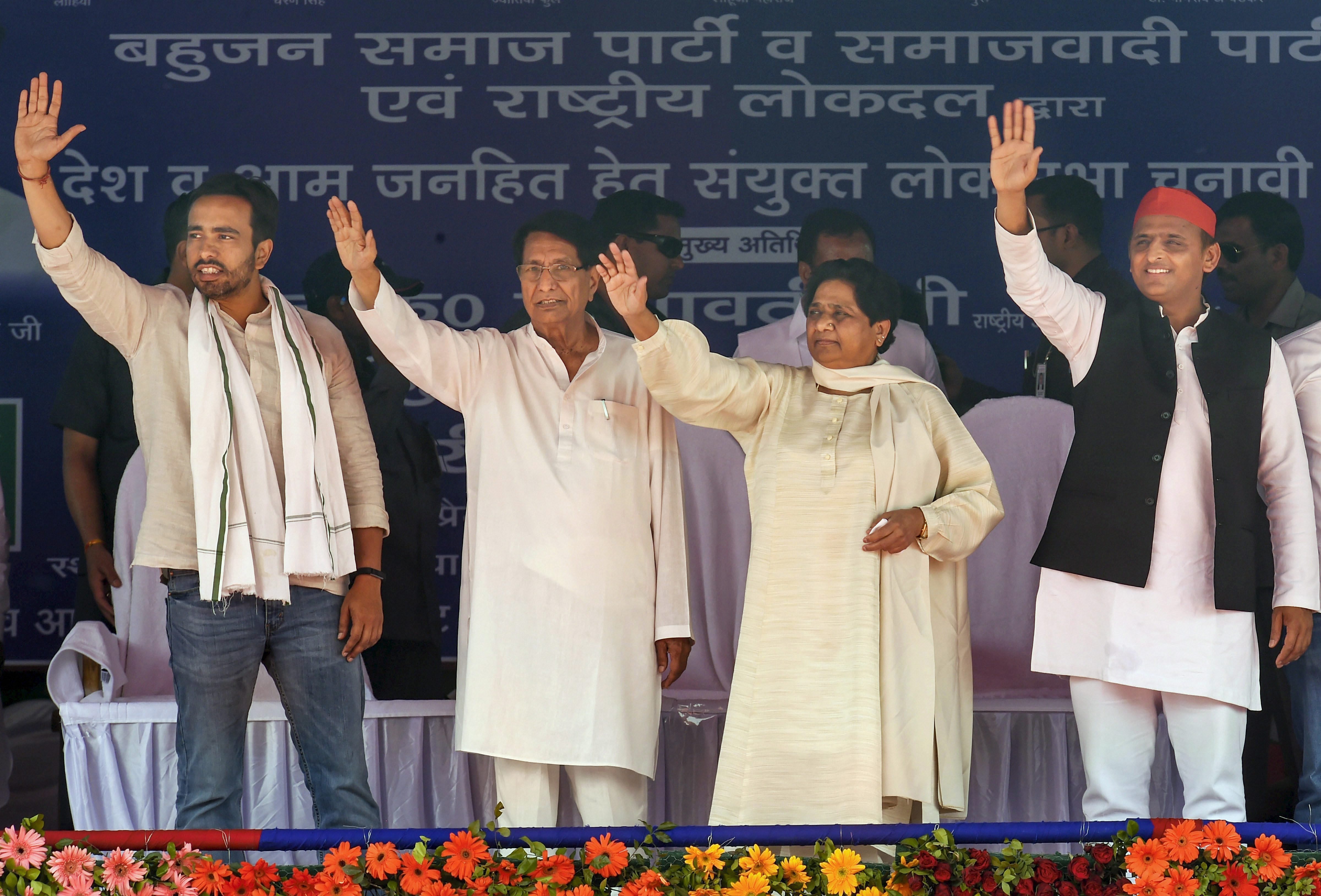 ---
---
All eight seats in western Uttar Pradesh will vote on April 11. These seats went to the BJP in the 2014 Modi wave. But this time, the anger of sugarcane farmers and the problem of stray cattle have been highlighted by Opposition parties.
Sugarcane dues
Cane farming, the lifeline of the region, has influenced politics for decades.
In November 1988, Mahendra Singh Tikait led a massive farmers' protest from western Uttar Pradesh to Delhi's Boat Club forcing the Rajiv Gandhi government to agree to its demands – a higher price for sugarcane and waivers on electricity and water charges.
Three decades later, on October 2, 2018, a farmers' rally marching towards Delhi but was greeted by police batons and water cannons. They were denied entry into the capital.
On January 16, a section of farmers started a 11-day sit-in in Shamli demanding their dues from a sugar mill. In May 2018, farmers had protested against dues and the closing of mills in Baghpat.
Jayant Chaudhary, the grandson of former Prime Minister and farmer leader Chaudhary Charan Singh, never forgets to remind farmers of their sugarcane misery. "Every year, your production increases by 10-20 per cent and the recovery of mills have also been increasing. It is simple that if production increases, the mills' income increases. Payment should have been done. There's Rs 15,000 cr in dues," Chaudhary told a Baghpat rally.
In one of his tweets on March 31, Chaudhary wrote that "on March 31, 2017, the unpaid sugarcane dues to farmers was Rs 4,495.24 cr. Two years later that figure has crossed Rs 13,000 cr."
On March 24, Priyanka Gandhi also tweeted a news clipping on sugarcane farmers' dues. "Families of sugarcane farmers work day and night but UP government doesn't take the responsibility of payment. Dues of Rs. 10,000 cr will mean their [farmers] children's education, food, health and next crop comes to an end."
Uttar Pradesh chief minister Yogi Adityanath, responding to Priyanka's tweet wrote: "When our government was formed, the pending cane dues were around Rs 57,800 cr. The amount was bigger than the budgets of many states. But we paid it."
Communal tension
In his speech on April 5, Narendra Modi accused the Samajwadi Party, the BSP and the Congress of spreading rumours across western UP that Saharanpur was the BJP's new communal laboratory. "Remember that when Delhi had a mahamilavat ki sarkaar and here SP was in power, they had conducted an experiment in Muzaffarnagar too," Modi told the crowd. "Jaat-paat biradri ke aadhaar par kaise zulm huwe. Betiyon ke saath kya kya anyay huwa (In the name of caste and community, atrocities were committed. Our daughters faced such injustice)…. Do you all remember that?" Modi asked.
In 2013, the Muzaffarnagar riots left more than 60 dead and displaced 50,000 people. The riot barely months before the 2014 general elections helped polarise the region and worked in favour of the BJP which swept western UP. Even Ajit Singh's bastion Baghpat was not spared.
In 2016, Hukum Singh, the then BJP MP from Kairana, released a list of more than 300 Hindu families who, he alleged, had left Kairana because of communal tension. A National Human Rights Commission report later found this to be far from reality.
Stray cattle
Several news reports have cited data from Northern railway on the increasing number of cattle being run over by trains in Uttar Pradesh. In January, The Telegraph also reported that farmers were locking their cattle up on school and government premises, causing many to die of hunger, thirst and cold.
Under the #cowterror hashtag, RLD's Jayanth shared a video of cows having a "buffet lunch" in a western UP village.
One of the after effects of cow protection under the BJP regime has been the problem of stray cattle. Western Uttar Pradesh, which is largely rural, bore the brunt of it as stray cattle broke into farms and destroyed crops.
Dairy farmers have been reluctant to transport or sell cows that have lived out their usefulness.
On a trip to Rae Bareli and Faizabad in March, Priyanka mentioned that several farmers had complained about the menace of stray cattle. She said farmers have now become the chowkidars of their fields day and night.
गन्ना किसानों के परिवार दिनरात मेहनत करते हैं। मगर उप्र सरकार उनके भुगतान का भी जिम्मा नहीं लेती। किसानों का 10000 करोड़ बकाया मतलब उनके बच्चों की शिक्षा, भोजन, स्वास्थ्य और अगली फसल सबकुछ ठप्प हो जाता है। यह चौकीदार सिर्फ अमीरों की ड्यूटी करते हैं, गरीबों की इन्हें परवाह नहीं। pic.twitter.com/LIBbwamdrS

— Priyanka Gandhi Vadra (@priyankagandhi) March 24, 2019