Pitch for 'Hindustaniyat'
If we remain silent… a regime now wants to turn India into a Hindu Rashtra: Writer Nayantara Sahgal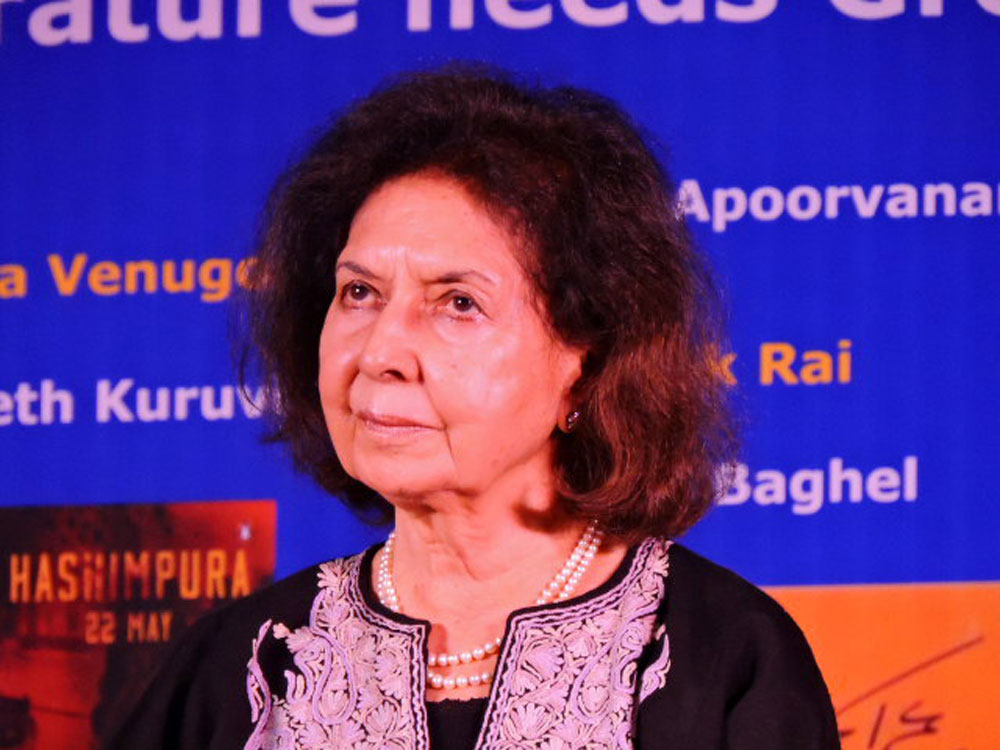 Prominent writer Nayantara Sahgal
(Wikipedia)
---
Mumbai
|
Published 29.01.19, 09:08 PM
|
---
Writer Nayantara Sahgal pitched for "Hindustaniyat" at a programme in Mumbai on Tuesday where leading Marathi writers, playwrights, poets and activists apologised to her for her name being dropped from the inaugural session of a literary meet earlier this month.
Sahgal, 91, told the audience at Shivaji Mandir in Dadar that it was important to speak out to protect India's diversity.
"We aren't all Hindus but we are all Hindustanis. Hum is Hindustaniyat ko khona nahin chahte (We don't want to lose this Indianness)…. We are living in difficult, dangerous times. If we remain silent… a regime now wants to turn India into a Hindu Rashtra. We were always unique and richly multicultural. Now we are losing it," Sahgal, one of the key members of the award-wapsi movement in 2015 and a trenchant critic of the Narendra Modi dispensation, said.
Sahgal drew a parallel with British rule, stressing on the word "azaadi".
"The word azaadi was censored then (before 1947) but artistes brought it in their lyrics. This used to happen then, now there is silence. I could hear Naseeruddin Shah's voice in Dehradun. No other major film star heard the cries of the victims of lynching. Very few in the Hindi film industry spoke. Unlike now, during the freedom struggle the industry spoke," she said.
The 92nd edition of the Marathi annual literary meet was held at Yavatmal on January 11 under the aegis of the Akhil Bharatiya Marathi Sahitya Sammelan.
At Tuesday's event, actor-filmmaker Amol Palekar said: "We came together, invited Nayantara Sahgal to express our regret. (We) also invited Aruna Dhere, president of the Marathi Sahitya Sammelan, here. Very humbly she said she had to be elsewhere. This is her second lost opportunity."
Dhere had been one of the organisers of the literary meet.
Social activist Pushpa Bhave, who is wheelchair-bound, said the event was a "kshamayachana" — one that is held to beg forgiveness.