Vote out BJP and allies, artistes appeal to electorate
Over 600 artistes have signed the appeal, seeking to protect liberty and scientific thinking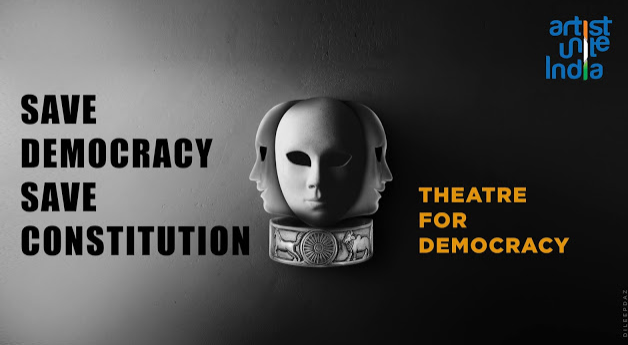 ---
---
Over 600 theatre artistes and performers today released a statement asking people directly to vote against the BJP and its allies as the ruling party had given 'free rein to Hindutva goons'.
The joint statement in 12 languages had as signatories filmmakers Anurag Kashyap, Konkona Sensharma and Amol Palekar, actor Naseeruddin Shah, who recently expressed anxiety about religious intolerance, playwright and actor Girish Karnad, and Sanjna Kapoor, co-founder of Junoon, a theatre and arts organisation.
The statement by the artistes came days after writers and scientists separately spoke out in the same voice in March and April. No mainstream Bollywood stars were among the signatories, but the series of statements from so many public figures as well as the scientist community, which is generally reclusive, asking voters to choose wisely does not have a parallel in the country's recent electoral history.
The very idea of India is under threat, the statement said. 'Today, song, dance, laughter is under threat. Today, our beloved Constitution is under threat. The institutions that have to nurture argument, debate and dissent have been suffocated. To question, to call out lies, to speak the truth, is branded 'anti-national'. The seeds of hatred have entered our food, prayers and festivals,' it said.
A democracy cannot function without questioning, debate, and a vibrant opposition, the artistes wrote. 'All this is being concertedly eroded by the current government. The BJP, which came to power five years ago with the promise of development, has given free rein to Hindutva goons to indulge in the politics of hate and violence. The man who was portrayed as the saviour of the nation five years ago has destroyed the livelihoods of millions through his policies. He promised to bring back black money; instead, rogues have looted the country and run away. The wealth of the rich has grown astronomically, while the poor have become even poorer.'
The artistes appelaed to voters 'to help safeguard the Constitution and our syncretic, secular ethos. We appeal to our fellow citizens to vote for love and compassion, for equality and social justice, and to defeat the forces of darkness and barbarism. Our appeal – vote bigotry, hatred, and apathy out of power. Vote against the BJP and its allies. Vote to empower the weakest, protect liberty, protect the environment, and foster scientific thinking. Vote for secular democratic, inclusive India. Vote for the freedom to dream. Vote wisely.'