Video triggers fresh debate on face masks, many European nations fall in line
Use of protective gear by all 'significantly slow down' spread of coronavirus, says Czech film gone viral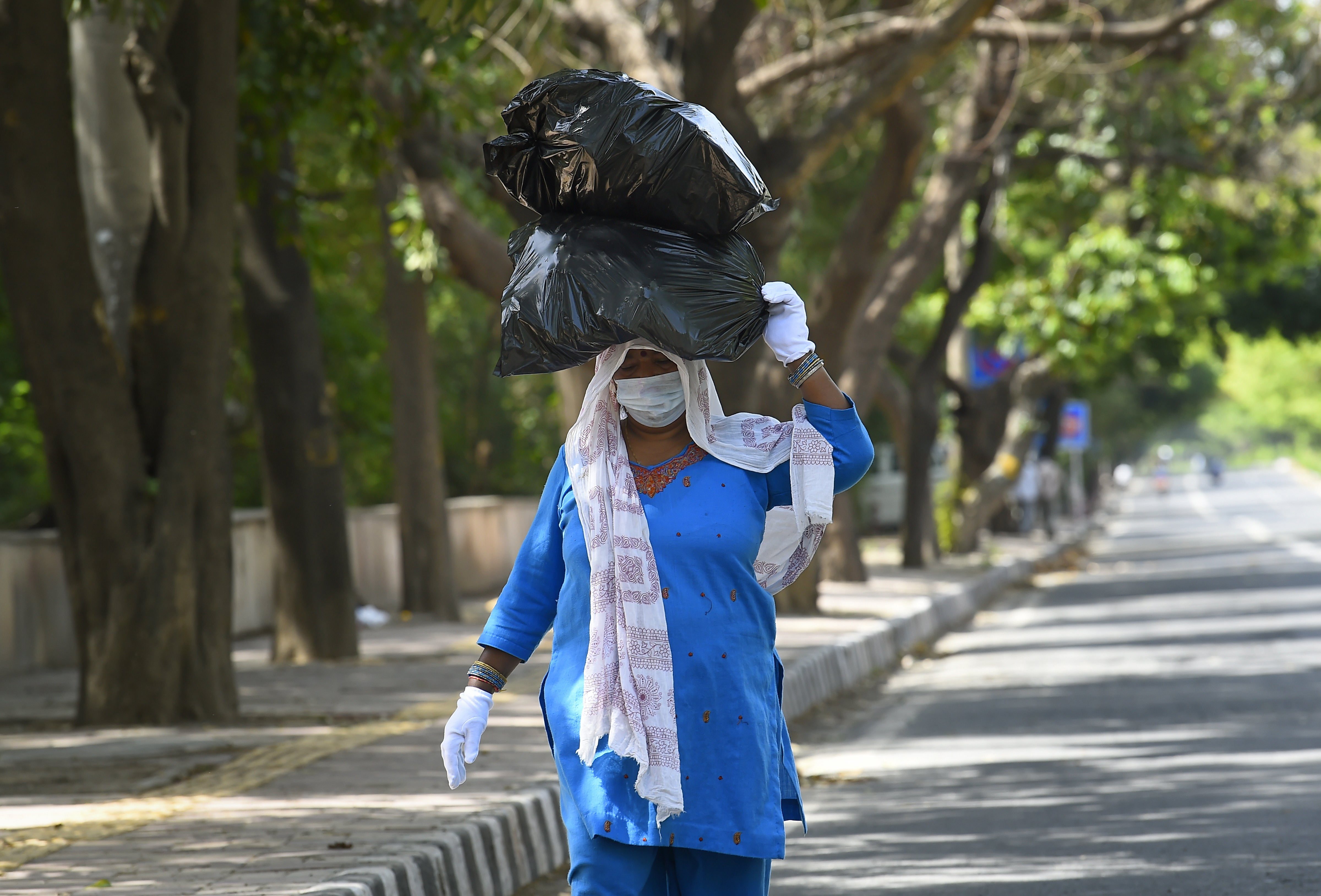 A woman, wearing face mask and gloves, walks on a road during the nationwide complete lockdown imposed in a bid to contain the coronavirus pandemic, in New Delhi, Tuesday, March 31, 2020
PTI
---
Published 03.04.20, 04:28 PM
|
---
"In late February, if we had masked the health care workers with N95 masks and gloves, and masked the whole city with simple surgical masks and gloves, we would have saved potentially several billion dollars and many lives," he said in a tweet.
It is argued that Asian countries, where masks are relatively common, have, therefore, been able to contain the spread of Covid-19 much more effectively. The slow spread is also credited to populations used to wearing masks because of either pollution or previous experience with SARS and H1N1 outbreak.
Hong Kong and Taiwan are often cited as examples to point out how nations were able control the spread of the virus by imposing strict social distancing measures and pushing for universal mask usage.
Now, several Western nations are giving a serious thought about making masks mandatory for all. Germany is planning to impose a similar order as the Czechs with one of its cities, Jena, already making masks mandatory for all.
Several European nations are making wearing of masks mandatory for the general public as a means to prevent the spread of the coronavirus, triggering a fresh debate on the efficacy of the protective gear that the World Health Organisation says is not warranted for healthy people.
Nothing represents the heightened arguments around masks better than a Czech government sponsored video that has gone viral over the internet. In it, a woman makes out a case for face masks, saying they "significantly slow down" the pandemic.
Joining the Czech government that decreed face masks mandatory for everyone are Slovakia and Bosnia-Herzegovina. On Monday, Austria joined the list of European countries that require citizens to wear a mask in public.
The WHO has, all along, maintained that not everybody require masks. "In the community, we do not recommend the use of wearing masks unless you yourself are sick and as a measure to prevent onward spread from you if you are ill," said infectious disease epidemiologist Maria Van Kerkhove at a media briefing on Monday.
Mike Ryan, executive director of WHO health emergencies, also said that there was no specific evidence that wearing of masks by the mass population had any benefit. "There also is the issue that we have a massive global shortage," said Ryan.
India, where a serious shortage of masks even for medical professionals has led to black marketing, is also advocating its limited use. "… not everyone needs to wear a mask. Clearly defined guidelines have been issued on when the masks should be worn," said Union health ministry joint secretary Lav Agarwal earlier this week.
"The main difference is that everyone who has to leave their house has to wear a mask. Everyone," says the narrator.
The video, which was later edited to feature Czech health minister Adam Vojtech, shows him saying, "I recommend to all fellow ministers and governments to implement population-wide use of face masks, even homemade ones."
To ensure that supplies weren't stressed, especially for medical professionals, the Czech Republic encouraged the use of home made masks, and mobilised its citizenry to make and distribute them.
Another vocal supporter of the "masks for all" opinion is cancer doctor and celebrated author Siddhartha Mukherjee.
He, however, added that homemade masks could be considered. "This issue is also being examined technically suitable guidelines will be issued," he said.
In the Czech government video, the narrator talks about what the country was doing differently in addition to social distancing and frequent hand washing.
In NYC, everyone outside on the street, & everyone in the hospital, SHOULD BE WEARING A MASK. N95 for hospital workers. And gloves. Surgical masks for essential workers. Everyone else: stay at home. Cuomo: get the people what they need to be safe. Medicines R coming. #BUYUSTIME

— Siddhartha Mukherjee (@DrSidMukherjee) April 2, 2020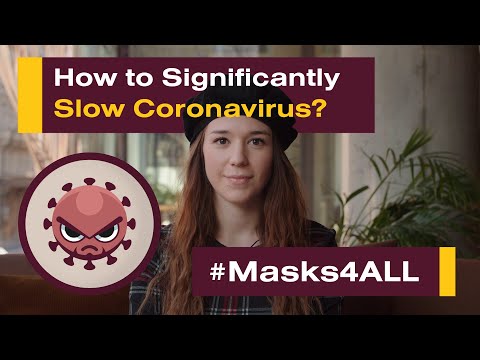 Please take this seriously. We need a social movement to mask everyone https://t.co/rEKXgqFcR8

— Siddhartha Mukherjee (@DrSidMukherjee) April 3, 2020