Nobel laureate Venkatraman Ramakrishnan's choice: Mahabharat, Carnatic music
The Nobel laureate tells BBC 4 what he would take with him if he were to be cast away on a desert island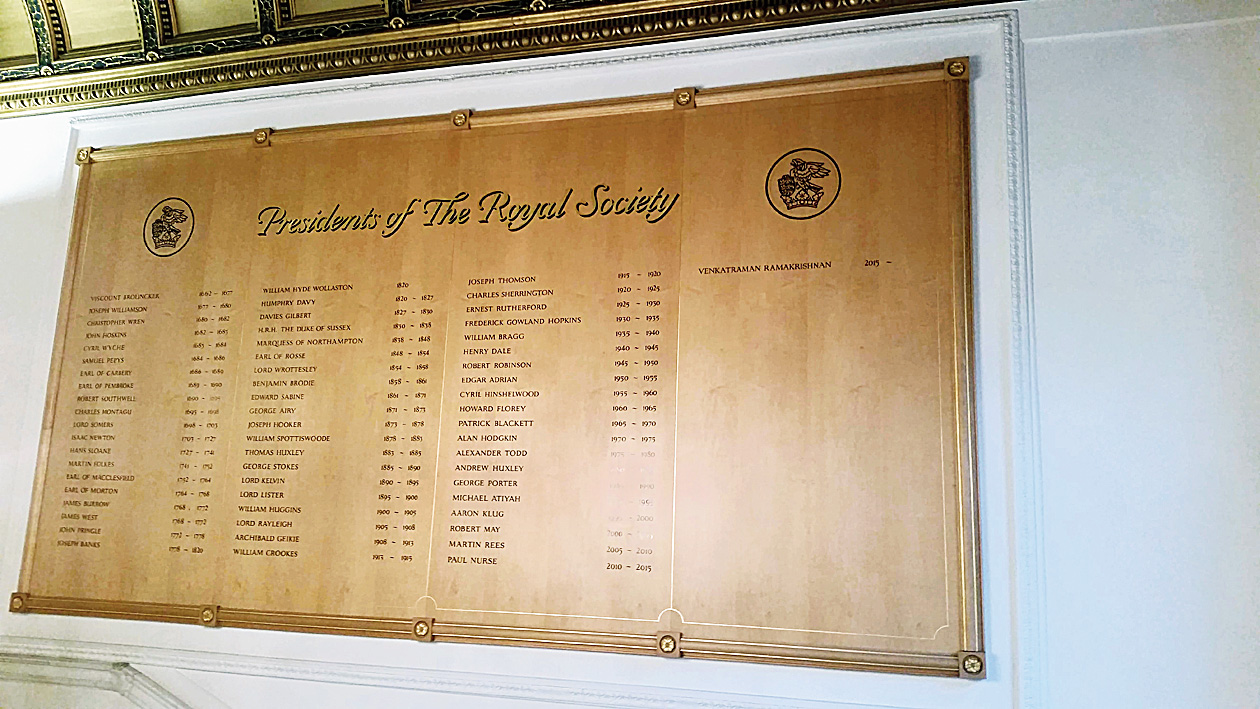 ---
|
London
|
Published 22.10.18, 09:58 PM
---
Venkatraman Ramakrishnan chose Carnatic music and Nusrat Fateh Ali Khan among his favourite pieces of music and also the Mahabharat over the Bible when the Nobel laureate was a guest on Sunday on Desert Island Discs.
This is one of the most popular programmes on BBC Radio 4, which has been running since 1942 when it was devised by its first presenter, Roy Plomley.
Each week, a guest, called a "castaway", is asked to choose eight recordings (usually, but not always, music), a book and a luxury item that they would take if they were to be cast away on a desert island, whilst discussing their lives and the reasons for their choices.
Venki, as the current president of the Royal Society is popularly known, explained his choice of Carnatic music, "the classical music of south India".
He said: "The first three years of my life were spent in Chidambaram, which is a temple town famous for its dance and music. When I was born, my father was away in Wisconsin and my mother went to work during the day and I was taken care of by my grandmother and my aunt Gomoti and they would sing these songs, and when my father returned he, too, was a big fan of Carnatic music.
"The song is sung by an amazingly talented Carnatic music singer, one of the new generation of singers named Sikkil Gurucharan whom I gotten to know personally and it's by a composer I believe from the 1400s called Purundara Dasa."
He also picked Nusrat's Chhaap tilak sab chheen li, describing Hindustani music as blending "lots of influences composed around 1300 by Amir Khusro, a really brilliant poet and composer", and Nusrat as "a famous Pakistani singer not only well known in Pakistan but also revered in India".
After getting his first degree in Baroda (now Vadodara), Venki went at 19 to the US to get his PhD in physics but subsequently switched to biology, which he found more exciting. He has been settled in the UK since 1999 at the Laboratory for Molecular Biology in Cambridge. He won the Nobel Prize for chemistry in 2009 with two other scientists, was knighted by the Queen in 2012 and elected the president of the Royal Society in December 2015 for a five-year term.
"I was brought up on a diet of Hollywood films," he said, picking America by Simon & Garfunkel.
He also selected Johnny Cash's Ring of Fire, confiding that "under the thin veneer of rationality we (scientists) are highly emotional beings and the song talks about one of the most important things humans do which is fall in love and how overpowering that is and how we have no control over it".
He said: "My wife Vera and I were great Anglophiles and we loved to watch English TV programmes (and) films and read English literature — this is from the film A Room with a View based on E.M. Forster's novel."
He picked O Mio Babbino Caro by Puccini sung by Dame Kiri Tanow, accompanied by the London Philharmonic Orchestra and conducted by Sir John Prichard, as featured in the Merchant Ivory adaptation of A Room with a View.
He was asked about his choice of book, with the presenter Lauren Laverne saying, "You have the Bible and Shakespeare".
Venki responded: "I would prefer the Mahabharat, which is the huge epic of which one chapter alone is the Bhagavad Gita, which is one of Hinduism's more important works and it shows humans with all their foibles and their moral dilemmas and complexity. Nothing is black and white."
He revealed his final book choice — The (Richard) Feynman Lectures on Physics.
Since he and his son Raman had both given up physics, he joked: "I mentioned both my son and I are failed physicists, so I thought I would give myself a second chance so my book would be the final lectures on physics. This is an interesting book because Richard Feynman was a famous physicist who decided to lecture to the first year at Caltech but his lectures were so sophisticated that lots of people started attending them, including other professors, post docs and so on."
There were several jokes during the interview. For example, he said he could not get hold of his wife at first when he was telephoned from Sweden and told he had won the Nobel. But when he finally managed to speak to Vera, she said: "I thought you had to be really smart to win one of those."