Venki set for month-long tour of India, date with Presidency University
As president of the Royal Society, he is in a unique position to offer a critical and dispassionate analysis of India's science culture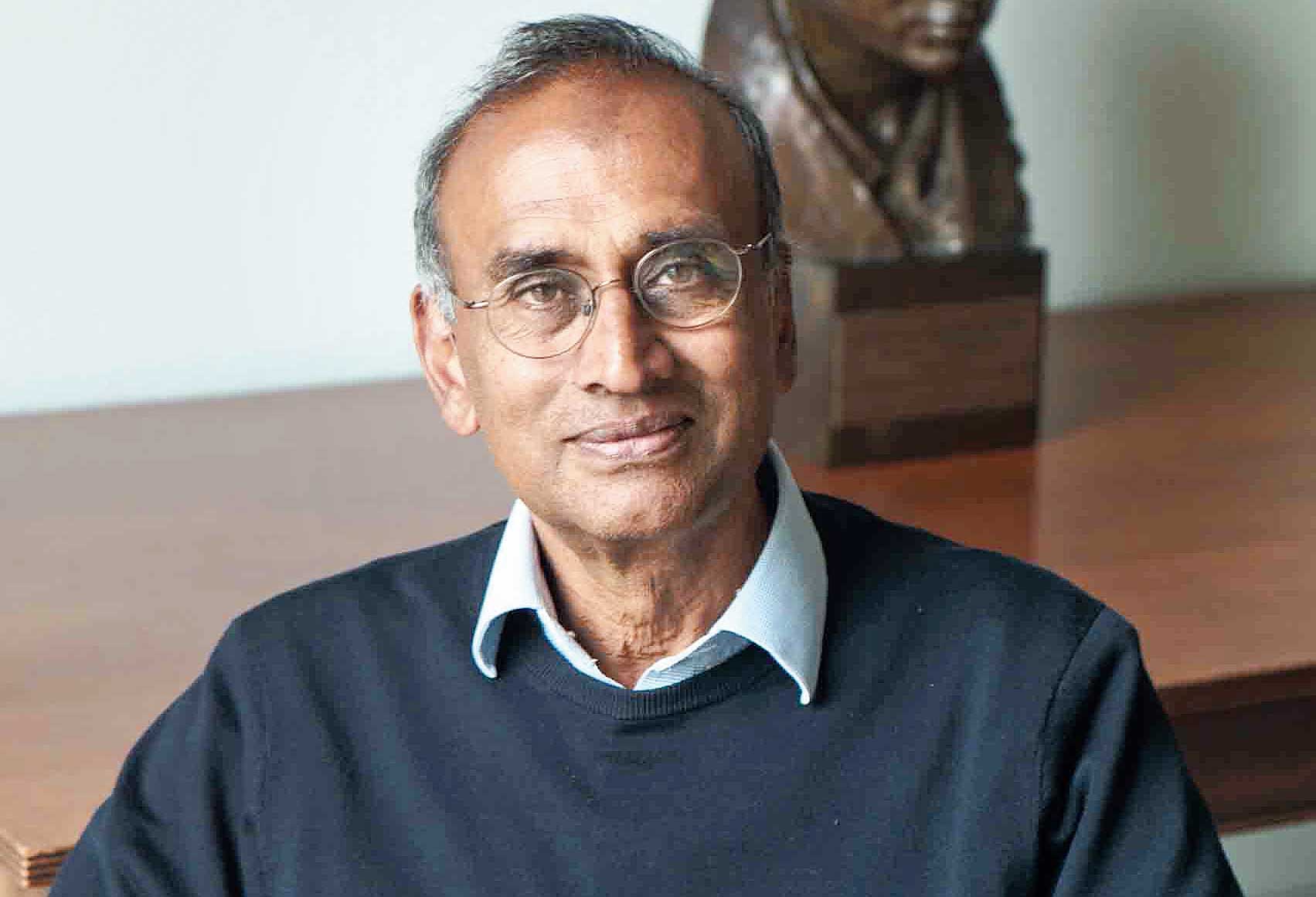 ---
|
London
|
Published 03.01.19, 09:31 PM
---
How does India recapture its former glory days of science?
This is a question that Nobel Laureate Venkatraman "Venki" Ramakrishnan has been pondering as he sets out on a month-long tour of India that will take him to literary and scientific events in Chennai, Bangalore, Delhi, Mumbai, Jaipur — and also to Calcutta.
"It has the reputation of being very intellectual," he told The Telegraph at his home in Cambridge on the eve of his departure for India.
With America's Nasa New Horizons spacecraft taking flyby photographs of Ultima 6.5 billion km from earth and China landing a robot on the dark side of the Moon, India has some catching up to do.
"You know India could go much further," said Venki, at his most reflective and also encouraging.
As president of the Royal Society, which brings together the world's leading scientists, Venki is in a unique position to offer a critical and dispassionate analysis of India's science culture. And it is not all bad news.
Remembering his own undergraduate days at Baroda University where he got his first degree before leaving for higher studies and a new life in America at the age of 19, he said: "In the first year you get to take a variety of sciences but you also had to take history, Hindi and English. I felt that was much broader than what people would get here (in the UK)."
Venki is a strong believer in a broad-based education that includes a sound grounding in mathematics, physics, chemistry, history and languages.
"You go to Cambridge — and you instantly specialise," he pointed out. "British education is one of the narrowest in the world. India is better than England in that when you go to high school you can take a lot of subjects. Not take (only) three subjects like here. But the university part (in India) is still an issue."
At one event in Chennai, he will be discussing "What ails Indian science?" with Vijay Raghavan, principal scientific adviser to the Government of India.
"If you look at colonial India there are a lot of very well-known Indian scientists — (Jagadish Chandra) Bose, (Meghnad) Saha, C.V. Raman, (Homi) Bhabha and all those guys. They were world leaders in their field. They were not just okay scientists. We need to wonder how to foster that sort of thing."
This might seem an odd observation from someone who shared the 2009 Nobel Prize for chemistry but he remarked: "One shouldn't overhype these prizes. Prizes are not a great way to judge science."
On his tour, he will be discussing his book, Gene Machine: The Race to Decipher the Secrets of the Ribosome, which has been doing well in the UK and the US and has been published in India by HarperCollins.
He refers to the ribosome as "the mother or grandmother of all molecules".
He added: "The book is not just about science. It is also about how science is done, what scientists are like, the inside story of how science actually progresses. It might interest non-scientists as well as young aspiring scientists who might get something out of it."
In Bangalore, he will give a talk at the Indian Institute of Science and attend an event at the Algebra Club.
He has been to Calcutta once before. That was six years ago for a day when he went to Kalyani University, and "saw the inside of the Bose Institute and the inside of my hotel" before leaving.
This time he will arrive on January 21 and leave on January 23, and give a talk on January 22 at Presidency University.
"Quite a lot of well-known academics have come out of there," he commented. "I don't know what the situation is there now."
He said his talk "will be a career retrospective. It will be a very general talk about my career and the ribosome. Then I am going to have an interaction with students and faculty."
This year Venki will be the big draw at the Jaipur Literary Festival.
"They have asked me to give the opening talk at the festival on January 24," he said. "It is slightly odd to ask a scientist rather than a literary figure. It is a chance to put across a view from a science viewpoint.
"They want me to give the keynote talk on the importance of science in today's world — we live in an increasingly technical world and it is very important that people are aware of science.
"It is also very important that science is used in a way that benefits society and also there are many things that distinguish science — the whole business of objectivity and evidence and so on. These are things that I think matter now and they are slightly at risk because of all this fake news and things like that."
Venki will take a few days off at the start of the tour to accompany his 93-year-old father, Prof. C.V. Ramakrishnan, who now also lives in Cambridge, so he can be with his son and his daughter, Lalita. She moved to Cambridge in 2014 and is professor of immunology and infectious diseases.
Ramakrishnan senior and his wife Rajalakshmi shifted from Tamil Nadu (where Venki was born in 1952) and founded the department of biochemistry at the Maharaja Sayajirao University of Baroda in 1955.
Venki said: "My father wants to visit some of the places where he grew up. He was born in Coimbatore and then went to Kanchipuram. We are going to just take a car from Chennai and go south. I am basically going to follow him around."