Vandalism cloud on RSS after arrests in attacks on Nair office
CPM points finger, Sangh denies links to Nair Society men in custody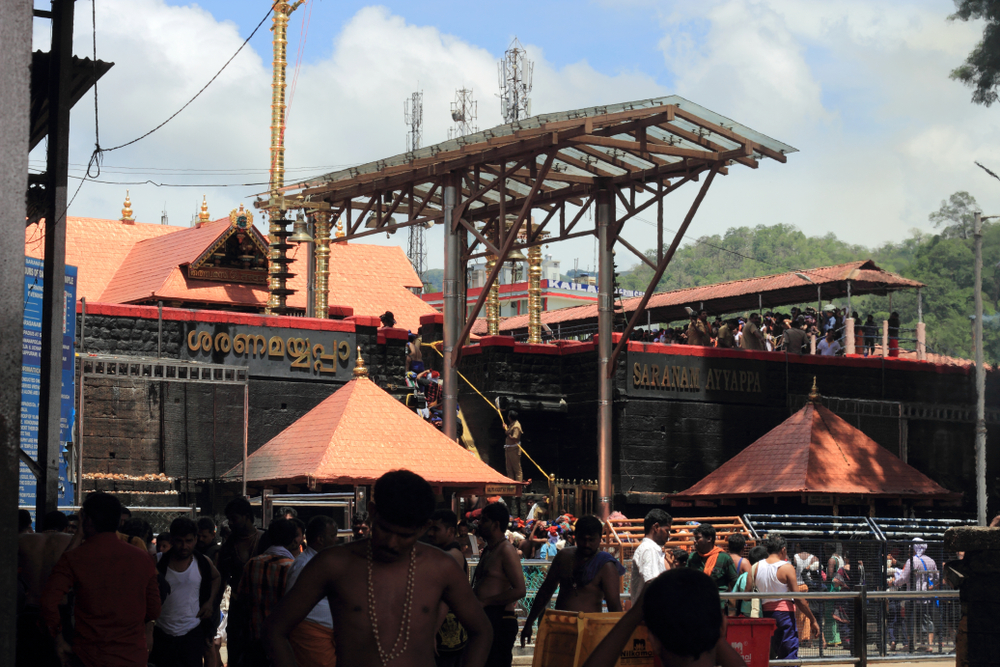 ---
Bangalore
|
Published 20.12.18, 09:50 PM
|
---
The Sangh parivar has come under suspicion for a series of vandal attacks on offices of the Nair Service Society, earlier assumed to be the handiwork of the Left, after two RSS workers were arrested on Thursday in connection with one of the incidents.
All the attacks on offices of the NSS, which represents the influential Nair community, had come after the organisation had joined the Sangh parivar in opposing the Left government's stand on women's entry into the Sabarimala temple.
Manu C. Pulickal, CPM district secretary of Alappuzha, blamed the RSS for all the three incidents of vandalism on NSS offices.
"They want to polarise people on communal lines and put the blame on us or any other party that doesn't agree with their communal ideology," he told The Telegraph.
Those arrested, Vikraman Nair and Sreejith, are members of the same NSS unit they allegedly vandalised on November 7. At least one other suspect with alleged Sangh parivar links is at large, police sources said.
Vikraman and Sreejith are accused of surreptitiously hoisting black flags atop the NSS office at Kudassanad in Alappuzha district and a nearby school managed by the NSS.
Officers said they had also left behind a wreath and a condolence message in the name of NSS general secretary G. Sukumaran Nair, who is very much alive.
B. Gopalakrishnan, RSS leader and spokesperson for the Kerala BJP, said: "They (the two arrested suspects) have nothing to do with the RSS. I would say they are CPM workers trying to malign us."
Repeated calls to the NSS headquarters in Changanassery, seeking the organisation's reaction to the arrest of its own members in connection with the vandalism, bore no fruit. Each of those who answered claimed they were not authorised to comment.
After the state government decided to implement the Supreme Court's September 28 verdict allowing women of childbearing age to visit the Sabarimala temple, the NSS had conducted a rath yatra against it and issued statements similar to the parivar's.
On November 2, unidentified people threw stones at the NSS office at Nemom in Thiruvananthapuram, destroyed a flagpole and smashed the glass case covering the statue of reformer saint Chattambi Swami. A wreath with a tag bearing Sukumaran's name was placed outside the office.
On November 29, an NSS office at Kottarakkara in Kollam district was found vandalised, with the flagpole destroyed.
Sukumaran had claimed he knew who were behind the attacks but not named anyone. It was generally assumed that the NSS suspected the Left, especially the CPM.
No arrests have yet been made in the other two cases.
Officers said they had detected several clues in the Kudassanad case by using sniffer dogs and examining security camera footage from the neighbourhood. This led them to a local florist who had sold the wreath to the accused, they said.