Valley alarm over fresh troop deployment
Article 35A gives residents of Jammu and Kashmir exclusive rights over land and government jobs in the state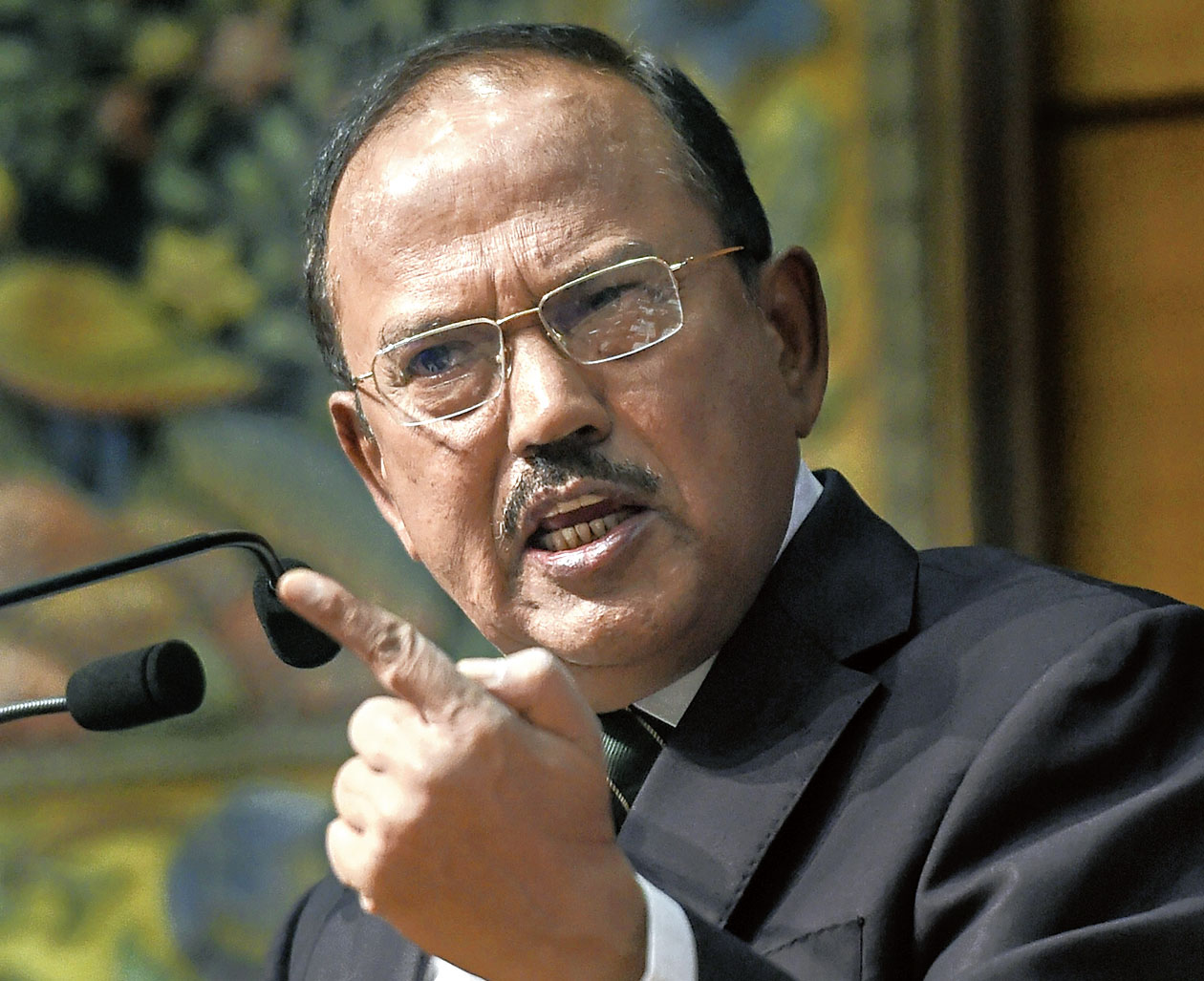 Ajit Doval was in the Valley earlier in the week and met top security officials.
(PTI)
---
Srinagar
|
Published 27.07.19, 08:54 PM
|
---
A fresh deployment of 10,000 troops in Kashmir after a quiet visit by national security adviser Ajit Doval has fuelled fears here that the Centre is preparing to strip the state of its special status.
"No one knows why this sudden mobilisation of forces is being done. Rumour is that something sinister is about to happen. Article 35A? It is going to be a long night," Shah Faesal, the IAS topper-turned-politician, tweeted on Friday night after the Union home ministry ordered the troop deployment and unease spread in the Valley.
Article 35A gives residents of Jammu and Kashmir exclusive rights over land and government jobs in the state.
Doval was in the Valley earlier in the week and met top security officials.
CRPF inspector-general of police Ravideep Sahi and additional director-general of police Muneer Khan tried to calm the fears on Saturday, describing the deployment as "routine" and asking people not to heed rumours.
Nearly 70,000 CRPF personnel are already deployed in the state. An additional 40,000 security personnel have been stationed to secure the Amarnath Yatra, which concludes on August 15.
Former chief minister Mehbooba Mufti said on Saturday the Centre's decision to deploy an additional 10,000 troops had created "fear psychosis amongst people". "There is no dearth of security forces in Kashmir. J&K is a political problem, which won't be solved by military means. GOI needs to rethink & overhaul its policy," she tweeted.
On Thursday, former chief minister Omar Abdullah had told party workers he was being "constantly threatened with arrest".
Omar said statements by some Union ministers hinting at the scrapping of Article 35A after August 15 had kept the rumour mills churning, and accused the Centre of trying to spread fear.
"Whoever goes to government offices is being warned to stock necessary household items before August 15," he said. "They are even advising people to stock rations (and) LPG and install landline(s) at homes."
What's worrisome is that the rumours are being floated by people in the administration, he said. Kashmir is under central rule.