Ayodhya: Journalist assaulted for report on lack of development
Pateshwari Singh has been admitted to the district hospital with serious injuries to the back of his skull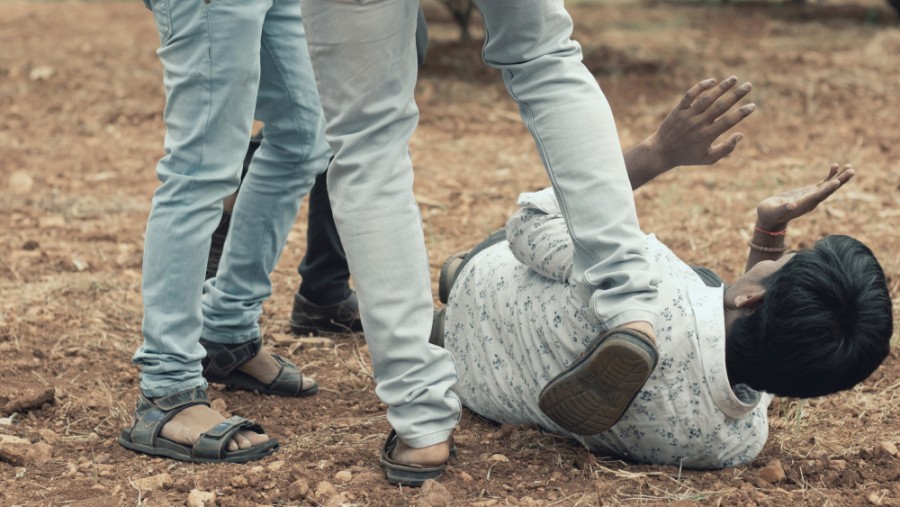 Representational Image
Shutterstock
---
Lucknow
|
Published 01.07.21, 12:42 AM
|
---
A journalist in Uttar Pradesh was knocked off his motorcycle by an SUV and hit on the head with iron rods by five men on Tuesday evening after he had written about lack of development in the Ayodhya constituency of a BJP legislator.
Pateshwari Singh, a freelance reporter who writes for newspapers and web portals, has been admitted to the district hospital in Ayodhya with serious injuries to the back of his skull.
The attack on Singh comes a fortnight after the death of ABP News and ABP Ganga journalist Sulabh Srivastava in Uttar Pradesh's Pratapgargh town, a day after he had written to police expressing fear that the liquor mafia would "harm" him and seeking protection.
The police registered a murder case after initially claiming that Srivastava, who was found on a road with multiple face injuries and his clothes torn on June 14, had died in an accident. No arrest has yet been made.
Singh, the Ayodhya journalist, said he had written some articles about the alleged lack of development in the constituency of Gosainganj MLA Indra Pratap Tiwari alias Kahbbo Tiwari, an accused in several criminal cases including murder.
Tiwari denied any involvement in the attack on the journalist.
Singh alleged that Tiwari's henchmen had been threatening him with consequences for his articles.
"Recently, I had written some articles against Gosainganj MLA Indra Pratap Tiwari. Since then, I was being threatened by goons," Singh said from his hospital bed.
"A man I did not know had approached me two days ago and threatened to punish me for writing against the BJP MLA. On Tuesday evening when I was returning home from work around 6.30pm, a black Tata Safari hit me from behind. As I fell off my bike, five men came out of the car and pummelled me with iron rods. They said this was punishment for writing against Tiwari," Singh said.
"Earlier too, an aide of the MLA had registered a false assault case against me. Tiwari wants me to write whatever he says and never highlight in my reports the lack of development in his constituency," the journalist said.
Tiwari denied the allegations. "I don't know the journalist. They are free to write against me. I am into politics and have not committed any crime," the MLA said.
Vijay Pal Singh, the superintendent of police of Ayodhya, said a case had been registered against unidentified persons for attacking the journalist and an investigation was on.
"Some local people rescued the journalist. We are trying to collect more details from them," the officer added.
Police sources in Ayodhya said there were a dozen cases of murder, attempt to murder, criminal intimidation and loot against MLA Tiwari.
In a video that had been widely shared on social media in January, Tiwari had been seen saying that he did "not care about the BJP's constitution".
"I am a Brahmin and I care for Brahmins only. I forget the party and other things when I hear that a Brahmin is being harassed. I can't see anything other than the welfare of Brahmins. This is my face and this is my character," he was heard purportedly telling a gathering.
Tiwari had initially been in the Samajwadi Party. He joined the Bahujan Samaj Party in 2012 and switched to the BJP in 2017, following which he won the Assembly election.