The chairperson of the United States Commission on International Religious Freedom (USCIRF) has expressed concern over last week's attacks on Muslims in Tripura and urged the Union government to "stop violence against religious communities".
The violence took place during a rally taken out by the Vishwa Hindu Parishad on October 26 in North Tripura in protest against the attacks on Hindus in Bangladesh. The High Court of Tripura has initiated a suo motu PIL.
On Monday, USCIRF chairperson Nadine Maenza tweeted: "USCIRF is concerned about ongoing violence in #Tripura against #Muslims, which some regard as retaliation for attacks against #Hindus in #Bangladesh last month. The Indian government must stop violence against religious communities."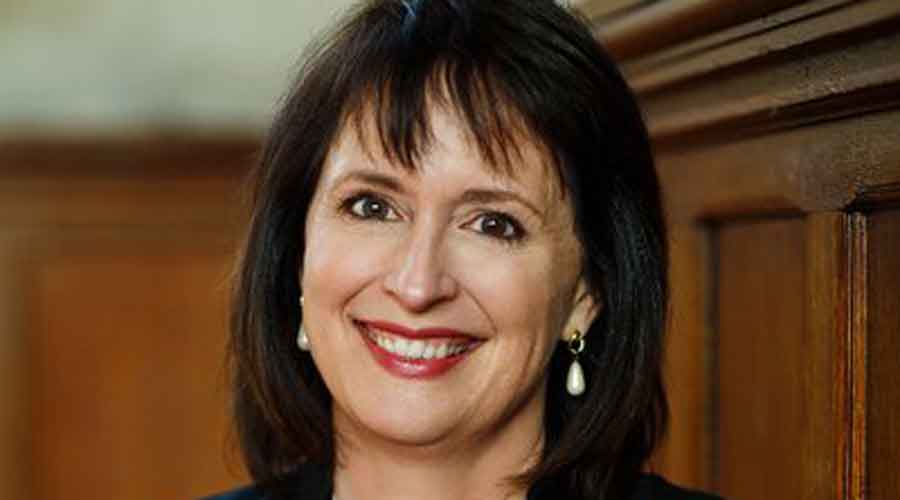 Nadine Maenza. Twitter/@nadinemaenza
This was amplified by the USCIRF from its Twitter handle, as was a similar tweet by commission member Anurima Bhargava: "USCIRF is particularly alarmed about reports from #Tripura of mobs desecrating mosques & torching properties of #Muslims. The Indian govt must bring those responsible for instigating & engaging in religious violence to justice & must prevent further attacks."
The USCIRF is an independent and bipartisan federal government entity created under the 1998 International Religious Freedom Act to monitor the universal right to freedom of religion or belief overseas.
While fellow travellers of the Narendra Modi government tend to see an international conspiracy in such comments from watchdogs like the USCIRF, the fact is that the commission had also expressed deep concern about the attacks on Durga Puja festivities and the communal violence in Bangladesh last month.
At the same time, the USCIRF acknowledged the measures taken by the Sheikh Hasina government in Bangladesh to crack down on those responsible for the violence. The Modi government, too, had acknowledged these measures, noting publicly soon after the first incidents were reported that the Bangladesh government was taking action in these cases.
While the Indian government has received flak for not being more vocal on the violence against Hindus in Bangladesh, officials maintained that since Dhaka was taking action there was no reason why India should be issuing public statements and making things difficult for the Hasina government.
Over 600 arrests have been made and Prime Minister Hasina herself had taken the lead in speaking out against the attacks.