'Urgent' plea on poll bonds
The NGO challenged the fresh issuance of electoral bonds by State Bank of India, between October 19 and 28, just ahead of the Bihar elections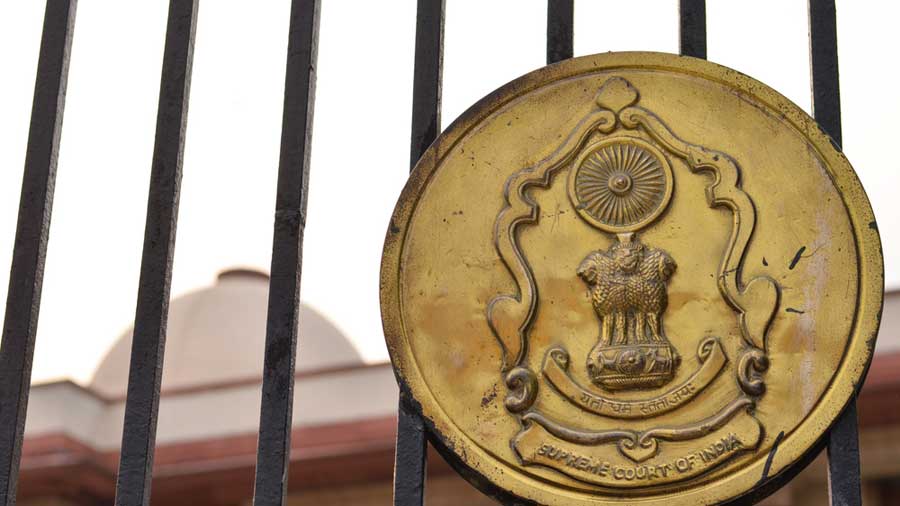 Supreme Court of India
File picture
---
New Delhi
|
Published 28.10.20, 12:32 AM
|
---
The Association for Democratic Reforms (ADR), an NGO, on Tuesday moved the Supreme Court challenging the fresh issuance of electoral bonds by India's lead banker, State of Bank of India, between October 19 and 28, just ahead of the Bihar election battle.
The NGO, through advocate Prashant Bhushan, has requested "urgent" hearing since the matter relating to the validity of electoral bonds has not been heard by the court for the past nine months since January 20. In the meantime, the bonds are once again in circulation at the time of elections, it said.
According to the application, which is yet to be listed, the fresh circulation of electoral bonds raises "…very significant questions concerning democratic functioning of the country…which requires urgent adjudication".
"That recently, right before the Bihar legislative Assembly elections, the State Bank of India, in the XIV Phase of sale, has been authorised to issue and encash Electoral Bonds through its 29 Authorised branches w.e.f. 19.10.2020 to 28.10.2020.
"That even though a notification, dated 02.01.2018, stipulates sale of electoral bonds in January, April, July and October months of each year; the window was not opened in April and July, but has been opened in October, right before the Bihar legislative election," the application said.
The NGO said it was willing to argue the application through videoconferencing as the issue raised is of considerable importance to the country's democratic polity.
"…in view of passing of more than 9 months since the last date of hearing of the instant PIL and new developments relating to Bihar legislative election having taken place, the instant matter requires urgent adjudication. The petitioners herein request that the instant PIL be heard on an urgent basis. The petitioners herein consent to matter being heard through video conferencing for which purpose they will link through their own desktop/mobile," the application said.
The NGO had earlier in 2017 filed a PIL challenging the electoral bonds policy on the ground that it would lead to corruption and subversion of democracy through illicit and foreign funding of political parties and lack of transparency in the accounts of all parties.
The petition had challenged certain amendments made through Finance Act, 2017, and the earlier Finance
Act, 2016, which were both passed as money bills to give effect to the electoral bonds. The NGO said this had opened doors to unlimited political donations, even from foreign companies, thereby legitimising electoral corruption at a huge scale and complete non-transparency in political funding.
"That the Electoral Bonds Scheme has opened the floodgates to unlimited corporate donations to political parties and anonymous financing by Indian as well as foreign companies which can have serious repercussions on the Indian democracy. The Finance Act of 2017 has introduced the use of electoral bonds which is exempt from disclosure under the Representation of Peoples Act, 1951, opening doors to unchecked, unknown funding to political parties," it said.