Uproar in Odisha Assembly over BJP MLA 'suicide attempt'
Subhash Chandra Panigrahi tried consuming a bottle of sanitiser when Ranedra P Swain was giving a reply on non-procurement of paddy of farmers from mandis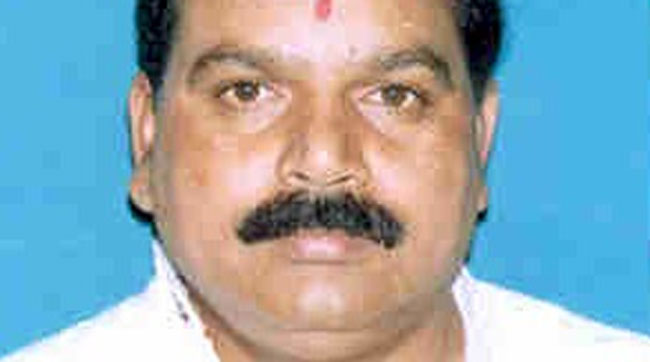 Subhash Chandra Panigrahi
Courtesy odishahelpline
---
Bhubaneswar
|
Published 14.03.21, 01:46 AM
|
---
The Odisha Assembly on Saturday witnessed an uproar over the alleged suicide attempt by a BJP legislator in the House on Friday. 
Deogarh BJP lawmaker Subhash Chandra Panigrahi on Friday had tried to consume a bottle of sanitiser in a bid to commit suicide when food supplies, consumer welfare and cooperation minister Ranedra Pratap Swain was giving a reply on non-procurement of paddy of farmers from the mandis (wholesale market yards) in the afternoon. The BJP legislators accused the Odisha government of neglecting the problems of farmers. 
As soon as the Assembly proceedings commenced on Saturday, the ruling Biju Janata Dal (BJD) raised the issue and accused the BJP of lowering the dignity of the House.
"The BJP MLA (Panigrahi) has lowered the dignity of the House by threatening to commit suicide. Here the MLAs come to raise issues affecting the common man and not to threaten to kill themselves. We want to know whether it's his stand or the party's stand. It should be clarified. We will not let the House run unless and until MLA Panigrahi apologises," said government chief whip Pramila Mallick.
The ruling party MLAs also trooped into the well of the House demanding an apology from Panigrahi. Though the Congress condemned the alleged suicide bid, it protested against BJD ministers and MLAs rushing into the well "Its unfortunate that three ministers trooped into the well of the House and created an uproar. Let the ruling party apologise for its conduct. Until and unless they do so we will not allow the House to run," said Congress MLA Tara Prasad Bahinipati. The BJP legislators too demanded apology from the BJD  for rushing into the well. Normally ruling party members don't troop into the well of the House. This is an act resorted to by Opposition MLAs to draw attention to major issues or to voice their protest against them. 
As the MLAs from the BJD, the BJP and the Congress created a hullabaloo in the House demanding an apology from each other, the Speaker adjourned the proceedings till Monday. 
Panigrahi told The Telegraph: "I will not apologise. Let the Odisha government lift all paddy from the mandis."
On the other hand, the Odisha unit of the All India Kisan Sangharsh Coordination Committee (AIKSCC) on Friday launched the Kishan Adhikar Yatra from Bhubaneswar condemning the Centre's refusal to repeal its controversial farm laws. "We don't encourage things like committing suicide. Its all dramabazi (stunt). If the BJP MLAs are so concerned about the plights of farmers, why are they not putting pressure on the Centre to withdraw its anti-farmer laws?" asked AIKSCC state convener Suresh Panigrahi.