Unsparing Adhir Chowdhury accuses Modi government of undermining pluralism
Chowdhury asked the government to ponder whether the love for Mahatma Gandhi and his assassin Nathuram Godse could go together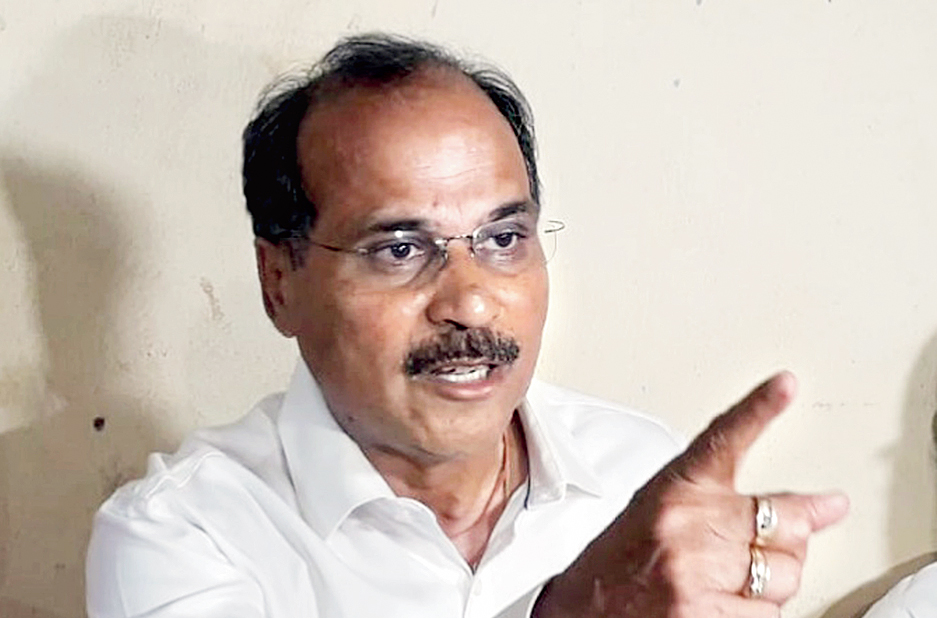 ---
---
Adhir Chowdhury on Monday accused Prime Minister Narendra Modi of distorting the truth about Congress achievements to elevate his "compliment-addicted government" and of undermining pluralism.
Participating in the debate on the motion of thanks to the President's address, Chowdhury, the Congress leader in the Lok Sabha, said Modi's allegation about India having achieved nothing till he arrived on the scene was a "travesty of truth".
He reeled off past Congress governments' achievements, accusing the Modi dispensation of trying to claim credit for these by renaming them — a practice he called "political plagiarisation" and the earning of "compliments by manipulation".
Egged on by Sonia Gandhi and other Congress members, Chowdhury accused the government of hurting India's pluralistic character and asked it to ponder whether love for Mahatma Gandhi and his assassin Nathuram Godse could go together.
Chowdhury cited the achievements of past Congress governments: developing the backbone of public-sector units, the Green Revolution that made India self-reliant in food, the White Revolution for milk sufficiency, the telecom revolution, computers…..
"We made ONGC, NTPC, Bhel, Hal, SBI — how many PSUs you made? You get respect for being a member of (the) nuclear club because we initiated nuclear research and (then Prime Minister) Indira Gandhi conducted the first Pokhran test," he said.
"Could you have taken credit for Chandrayaan had we not set up the DRDO (Defence Research and Development Organisation) and invested so much in space research? You don't even take the name of our leader (Jawaharlal) Nehru, who had the vision to create these infrastructure."
He added: "Your member (asked) why we are not happy with Modi's victory. Why are you not happy with India's achievements? Why do you say (that) nothing happened in 60 years and want to take credit for everything? Yours is a compliment-addicted government. You have earned compliments by manipulation.
"You changed the names of our schemes. You developed a new syndrome of political plagiarisation. We brought such revolutionary schemes like MGNREGA, RTI, Right to Education, Food Security Act….
"You said Indians were not proud of themselves before you became the Prime Minister, (that) they got respect in the world after you became the PM. Wasn't Atal Bihari Vajpayee a proud Indian? We respect Vajpayee; we acknowledge his contributions. You don't even name Nehru. You talk of winning trust (sabka vishwas), how will you win our trust?"
Chowdhury highlighted the slowed economic growth and rising unemployment and accused the government of surrendering before the Americans on Iran. He then mentioned Gandhi and Godse.
"Pluralism is the hallmark of Indian culture. You are celebrating the 150th (birth) anniversary of Mahatma Gandhi. That's good but your members hail Godse too. They describe Godse as a patriot. Your double face is exposed."
Contending that Modi returned to power because he is a better salesman while the Congress could not market its better product, he accused the BJP of false propaganda about Congress corruption.
"You talked about 2G, 3G…. Why did you not put Sonia Gandhi and Rahul Gandhi behind bars? How come they are sitting in Parliament?"
Chowdhury triggered a controversy with a comment about the Prime Minister that was expunged by the Speaker.
Responding to minister Pratap Sarangi's speech, Chowdhury had said: "Sarangi is a good leader and good speaker but he went overboard praising Narendra Modi. I also respect Narendra Modi for being the Prime Minister of the country but Sarangi worships him."
He then made the controversial remark.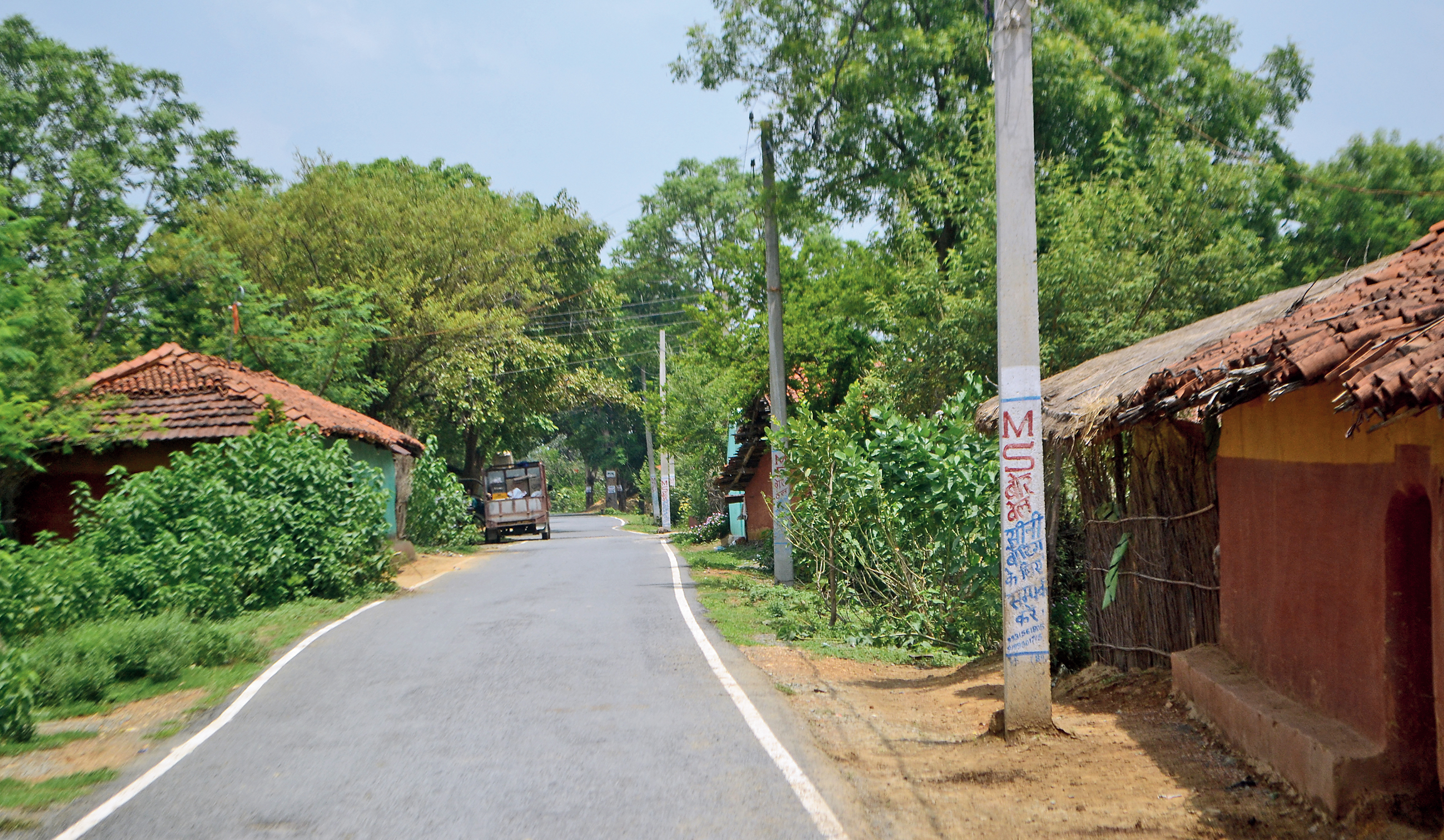 In the Rajya Sabha, leader of the Opposition Ghulam Nabi Azad asked Prime Minister Modi to remove all those from his party who had lauded the Mahatma's assassin, and to earn the trust of the marginalised sections by backing up his statesman-like words with action.
Without taking names, Azad used his intervention during the discussion on the motion of thanks to the President's address to underscore that some of the government's commitments remain on paper.
Referring to the government's intent to commemorate the 150th birth anniversary of Gandhi, Azad said: 'It is sad that in this very year, some people who have lauded his assassin have been elected to Parliament on the ruling party's ticket. You should have summarily dismissed such persons from your party. The BJP, he said, had time till October to make amends. He urged the Prime Minister to act against such an insult to the Father of the Nation. 'This will always remain a blot on the BJP.'
It was clear that Azad was referring to Bhopal MP Pragya Singh Thakur who had described Godse as a 'patriot' during the election campaign.
After a diktat from the BJP, she had apologised but with visible reluctance. Since Pragya is not a member of the Rajya Sabha, Azad did not name her.
Azad sought to remind the Prime Minister how, during his May 25 speech to the BJP's parliamentary party, he had advocated a minority outreach.
'We have to earn their (minorities') trust,' Modi had said. 'We have to take our fierce opponents along. Without this the country cannot progress. There should be no discrimination over caste or religion. This is a challenge and we have to do this.'
Azad said: 'The Prime Minister gave us some hope with those words but that hope is fading away in the face of what is going on in the country. Your actions must speak for themselves or those words will remain just that -- words.''