Unkind cut for forest dwellers
Study reveals arbitrary criteria to dismiss millions of tribals' claim to their homes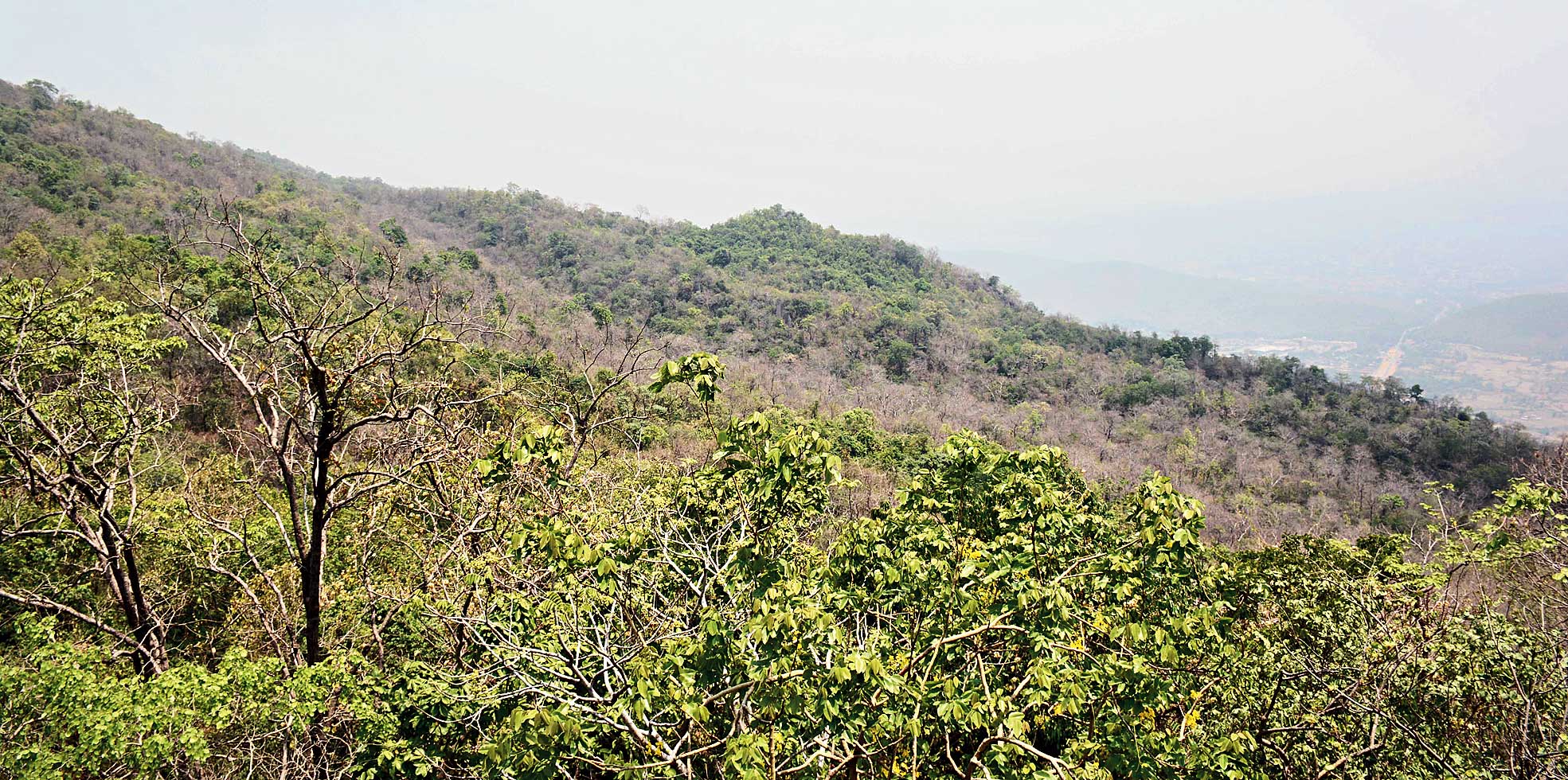 Claimants have to produce documents like census data, maps, settlement and forest enquiry reports, other forest records, voter identity card, ration card, passport, house-tax receipts and domicile certificates during verification by officials.
The Telegraph picture
---
New Delhi
|
Published 03.03.19, 10:42 PM
|
---
A researcher who studied the implementation of the forest rights act has flagged the indifferent attitude of governments and non-government groups among perceived factors that led to the rejection of claims of millions of tribal families to their dwellings, imperilling their very existence.
Another contention was the use of arbitrary criteria to dismiss claims.
On February 13, the Supreme Court had directed 19 states to take steps to evict occupants of forest land whose claims had been rejected under the Scheduled Tribes and Other Traditional Forest Dwellers (Recognition of Forest Rights) Act, 2006. The top court has temporarily stayed the order.
The stay order had come on Thursday with a rap on the Centre for not stating earlier that due process had not been followed in rejecting the claims of an estimated 20 lakh forest dwellers.
Madhusudan Bandi, who teaches at the Gujarat Institute of Development Research and studied the implementation of the Forest Rights Act (FRA), found glaring shortcomings in the application of the FRA law in two states — Chhattisgarh and Gujarat.
The FRA is a 2006 central law that provides for award of Record of Rights to tribal people and forest dwellers who have been living in forest areas for three generations or 75 years before the cutoff date of December 13, 2005.
Claimants have to produce documents like census data, maps, settlement and forest enquiry reports, other forest records, voter identity card, ration card, passport, house-tax receipts and domicile certificates during verification by officials.
Bandi's study — FRA and Beyond: Field Experiences from Chhattisgarh and Gujarat — covered nine gram panchayats each in the two states.
The study found that the use of satellite imagery exclusively to settle claims led to the rejection of a very large number of applications. The images, the researcher said, failed to capture the actual picture on the ground because of factors like vegetation and shifting cultivation practised by tribal people.
Bandi also spoke about the indifferent attitude of NGOs that get funds to make tribal people aware of the law and help them fill in application forms and pursue claims.
The claims are usually examined by the gram sabha concerned and then sent to sub-divisional committees at the taluka level before being forwarded to district-level committees. There is also provision for state-level monitoring panels.
In Chhattisgarh, most NGOs working for tribal people were missing when they should have helped the applicants fill up the forms, Bandi told The Telegraph. "They (these NGOs) never visited the interior areas. The tribals have no idea of how to file the claims and pursue their cases."
The inclusion of non-tribal people has also created a problem for indigenous tribals in some states. For example, the undivided Andhra Pradesh had allowed the Lambadi community from Maharashtra to settle in Adilabad district. That has altered the region's demography and forest cover.
Environment activist Shankar Gopalakrishnan said the official machinery for implementing the FRA used arbitrary reasons to reject claims.
"In Tamil Nadu, claims in tiger reserves have been rejected, when that is not a ground for rejecting claims. In Kerala, a new category called 'ecologically fragile lands' seems to have been invented as a reason to reject claims. In Andhra Pradesh, claims have been rejected (on the ground) that the land is under joint forest management, which is not a valid reason to reject claims. For most rejected claims across the country, no reason has been cited at all," Gopalakrishnan said.
He said officials are supposed to visit the plot for which a claim has been made but, in practice, no such verification is often done on the ground.
The Joint Yuva Adivasi Forum, a group of students and activists, took out a march on Saturday in Delhi and demanded an immediate ordinance to undo the top court's ruling.
"The (court's) stay is temporary. The government cannot be allowed to sit silently. We will continue our agitation for an ordinance to save 20 lakh families from displacement," Dilip Yadav, one of the student organisers of the march, said.
Yadav said several tribal and Dalit groups and student organisations would observe a Bharat bandh on Tuesday to demand an ordinance on the FRA.
The ministry of tribal affairs has called a meeting of state governments on Wednesday.
Yadav said the bandh was also to press for an ordinance to ensure that reservation in faculty posts are implemented in public universities by treating the institution as a unit.
The top court has dismissed a petition for a review of a ruling that had upheld department-wise implementation of reservation in such faculty posts — a system that would reduce the proportionate representation of candidates from socially disadvantaged sections.