UGC extends PhD theses deadline
The research scholars who completed five years in June 2020 should get an extra year's fellowship, a PhD student from Pondicherry University said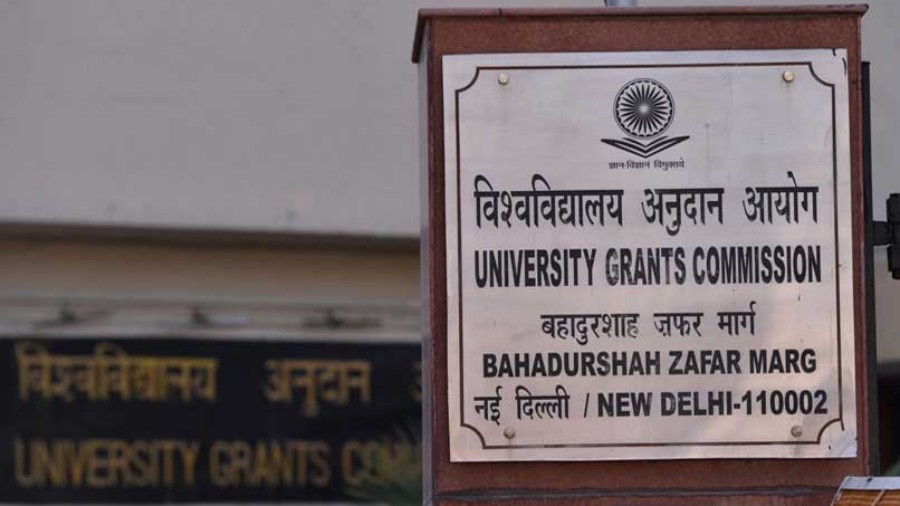 ---
New Delhi
|
Published 06.12.20, 01:37 AM
|
---
Research scholars who were required to submit their theses in June 2020 should be given time till June 2021, the University Grants Commission has told the universities citing the constraints the students faced because of the pandemic.
Research scholars receive fellowships for five years and must submit their theses by the end of the sixth year, although they can do so anytime after the third year.
With the pandemic closing the universities — most are closed even now — the UGC had in April asked the institutions to give these research scholars time till December to hand in their theses.
A notification from UGC secretary Rajnish Jain on Thursday asked the varsities to grant them another six-month extension.
Some research scholars have demanded the same extension for all the existing batches, since they all had been hampered in their work by the Covid-induced closure of universities. 
For instance, they said, those who completed their fifth year in June 2020 should have their thesis submission deadline extended from June 2021 to June 2022, and that the UGC should clearly state this right now.
"Otherwise, some of the universities may restrict the students who completed their fifth year in 2020 to their normal sixth-year option instead of giving them an extra year," Abhishek Nandan, a PhD student from Hyderabad Central University, said.
Fellowship demand
The research scholars who completed five years in June 2020 should get an extra year's fellowship, said Parichay, a PhD student from Pondicherry University. He said many students had planned to submit their theses at the end of the fifth year and it was "not their fault that they could not do so". "Since the Covid crisis has ensured they will need additional time to complete their work, they should receive the fellowship for that additional period," he said.
Asked by The Telegraph, Jain declined comment on this demand.
Fellowship dues
Lokendra Pratap, a PhD student at JNU, said he had last month received his fellowship dues for July, August and September but "many others haven't".
Students of central universities protested outside the UGC office on Friday demanding immediate release of their fellowship arrears.
A UGC notification on Saturday said the October dues had been released earlier in the day.
"The funds have been released from our side. The students will get it by today or tomorrow. The disbursal of the November dues is under process," Jain said.
Told that some students were still to receive their pre-October dues, Jain said: "Let them write to us; we'll check and clear it."