Twice as many: census springs landless surprise
The just released socio-economic and caste census shows that 56 per cent of India's rural households lack agricultural land, a figure nearly double a previous estimate of 30 per cent.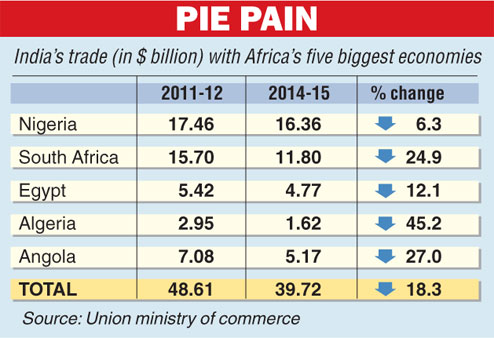 ---
Published 06.07.15, 12:00 AM
|
---
New Delhi, July 4: The just released socio-economic and caste census shows that 56 per cent of India's rural households lack agricultural land, a figure nearly double a previous estimate of 30 per cent.
Over 70 per cent of rural families have claimed to be landless in Bengal and Kerala, two states known for extensive land reforms in the 1980s. ( See chart)
Rural development ministry officials, however, played down the gap between expectation and discovery.
First, they said, the census only took note of agricultural land - so households with homestead land or other uncultivated plots would not have registered as landholders in the survey.
Second, they suggested, some of the respondents may have concealed their farmland possessions from the surveyors to retain their eligibility for welfare schemes.
Under revised criteria, government social sector programmes will exclude a range of landowners depending on the size of their holdings, the plots' irrigation status and the households' ownership of irrigation equipment.
"Landholding can put a family on the exclusion list from government benefits, so some people may have withheld correct information to an extent," an official said.
"The surveyors did try to verify all claims but full accuracy cannot be expected."
A national land reforms policy drafted by the former UPA government in 2012 had estimated the landless at 30 per cent of rural households.
That estimate was, however, based on a National Sample Survey - which extrapolates national figures from a smaller sample - whereas the socio-economic and caste census visited every household in the country.
Economist Abhijit Sen, who was a member of the erstwhile Planning Commission, agreed with the sceptics on the accuracy of the just released socio-economic and caste census data.
"The land data don't seem very good. People tend to withhold information on land. Many people have a lot of benami land too," he said.
Officials suggested an explanation why so many families in Bengal and Kerala had been counted as landless - apart from the possibility of some deliberate concealment.
In Bengal, the land reforms gave tenants the right to cultivate land by paying a government-determined rent to the owner but never gave them ownership of the land. Although tenants enjoy a considerable right over the farmland and its yield in Bengal, the census would have considered them landless.
In Kerala, the landless had been given ownership of plots but many families used the land to build homes and develop orchards and groves that the census may have considered gardens rather than farmland.
"We need to push land reforms," said N.C. Saxena, a former member of the now-disbanded National Advisory Council, which used to advise the erstwhile UPA government on social sector issues.
He said most north Indian states had not implemented even the land ceiling laws.
The UPA's national land reforms policy had suggested that the states carry out surveys to identify wasteland, encroached-on Bhoodan land and ceiling-surplus land, acquire such plots, and distribute them among the landless.
But the draft policy failed to make headway after the states accused it of encroaching on their domain, land being a state subject. Many states also criticised a proposed clause seeking a revision of their land ceilings for individual households - a measure aimed at freeing up the excess landholding for redistribution.