Trade unions to join farmer protests
RSS-affiliated Bharatiya Mazdoor Sangh said the bills were 'tilted too much in favour of employers and bureaucrats'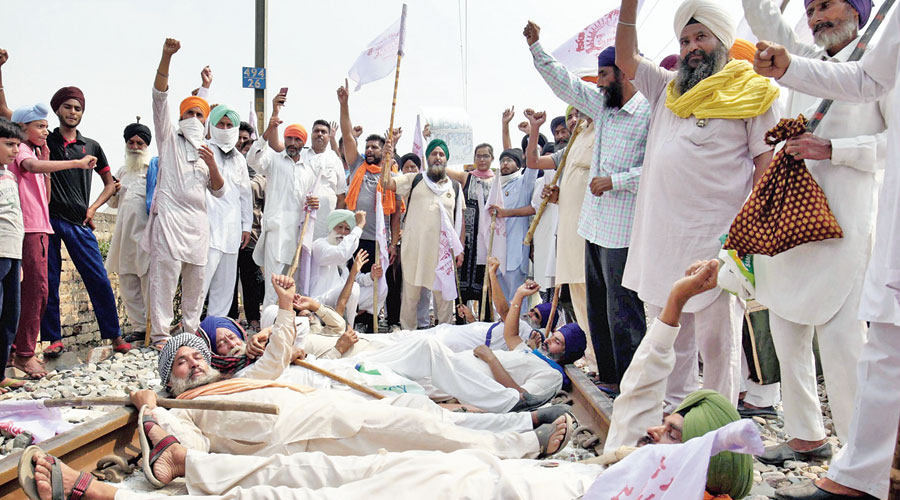 ---
---
Ten central trade unions have decided to support the all-India protests by farmers on Friday against the farm bills and highlight the employer-friendly provisions in the three labour code bills recently passed by Parliament.
The trade unions, including Indian National Trade Union Congress, CPM-affiliated Centre of Indian Trade Unions (Citu) and CPI-affiliated All India Trade Union Congress (AITUC) will hold a meeting on Saturday to decide their future action against the passage of Occupational Safety, Health and Working Conditions Code, Industrial Relations Code and Social Security Code with many relaxed provisions.
RSS-affiliated Bharatiya Mazdoor Sangh (BMS) said these bills were "tilted too much in favour of employers and bureaucrats".
The Sangh in a statement said it would hold a three-day national conference from October 2 to discuss these bills.
Citu secretary A.R. Sindhu said central trade unions would join farmers' organisations on Friday to protest against the farm bills.
"We are extending solidarity to the agitation against the farm bill. The labour bills are equally dangerous in terms of their impact on workers. We will highlight the anti-worker provisions like the weakening of trade union, restrictions on holding strikes, relaxation in the requirement of permission for industry to sack employees and relaxation of norms on probation, promotion or initiation of inquiry against any employee," Sindhu said.
Parliament on Wednesday passed the three labour bills amid boycott of the session by major Opposition parties.
Rule-making process
Officials in the labour ministry said the rule-making process would be fast-tracked with regard to the Occupational Safety, Health and Working Conditions Code and Industrial Relations Code after their notification.
"They do not have much complexity. The rule making should not take much time. But the Social Security Code will need wide-ranging consultations and data. That may take a long time," the official said.
Parliament had passed the Wage Code in August last year. The rules of bill are not yet ready.
G.P. Bhatia, former labour welfare commissioner, expressed doubt about the completion of the rule-making process before 2024. He said many of the provisions were not clear and had been left to the bureaucracy.
"In all the codes, many things have not been defined like the applicability conditions. Once the Centre frames the rules, the states will take time to framing theirs. I feel it may take three years for these laws to come into force," Bhatia said.