Top officials humiliate cop for doing lockdown job
Chowkidar Ganesh made to catch his ears and do squats and later apologise by falling at their feet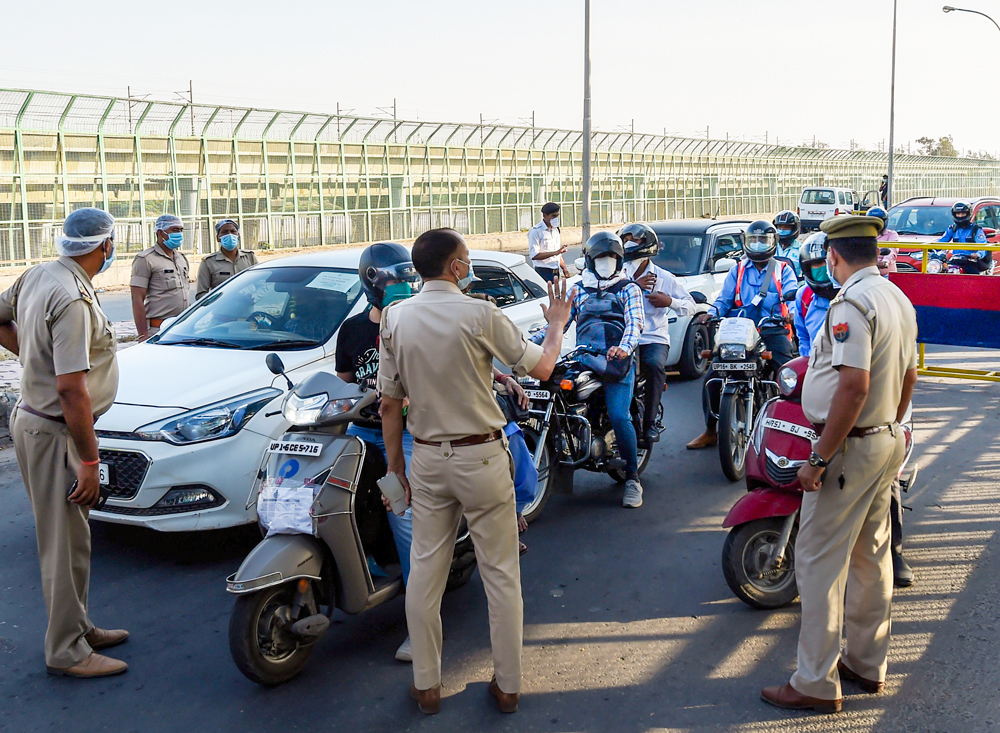 ---
|
Patna
|
Published 23.04.20, 11:16 PM
---
Two senior district officials allegedly forced a police chowkidar to do squats holding his ears and fall at their feet after he flagged their vehicle down and asked for a lockdown travel pass.
Bihar police on Thursday registered an FIR against Araria district agriculture officer Manoj Kumar and agriculture coordinator Rajeev Kumar Singh.
The officials have been booked "for humiliating chowkidar Ganesh Lal Tatma, who was on duty during the lockdown", Araria sub-divisional police officer Pushkar Kumar said.
He said the accused had been booked for preventing a public servant from discharging his duty, defamation, intentional insult, criminal intimidation and violation of provisions of the Disaster Management Act. The charges carry a maximum jail term of two years.
A video of the purported incident, which occurred on April 20 in the Bairgachhi area, around 300km northeast of Patna, has been circulated widely on social media platforms.
Manoj was travelling with his staff to assess the agricultural situation in the area when Ganesh stopped his vehicle, apparently unaware who the passengers were. This allegedly infuriated Manoj. Backed up by an assistant sub-inspector, Govind Singh, he appears to threaten to get Ganesh sacked in the video.
Manoj, Govind and Rajeev allegedly got Ganesh to catch his ears and do squats and later to apologise by falling at their feet. The hapless chowkidar did so in public.
The state director-general of police telephoned Ganesh on Wednesday and apologised to him for the ASI's misbehaviour. Govind has been suspended.
"I was just doing my duty," Ganesh told local reporters.
"He became angry and started hurling abuses at me, asking how I had dared stop his vehicle. He said he would get me fired. I became afraid and apologised but they forced me to do 50 squats holding my ears and to fall at their feet."
The video clip prompted a public outcry and the Opposition demanded action against the accused officials.
The Bihar Human Rights Commission took cognisance of the incident on its own on Wednesday and recommended immediate action against the accused.