To head an IIM, you need a PhD and 15 years under your belt
Requirements too specific and can deny promising people a chance, say some former IIM directors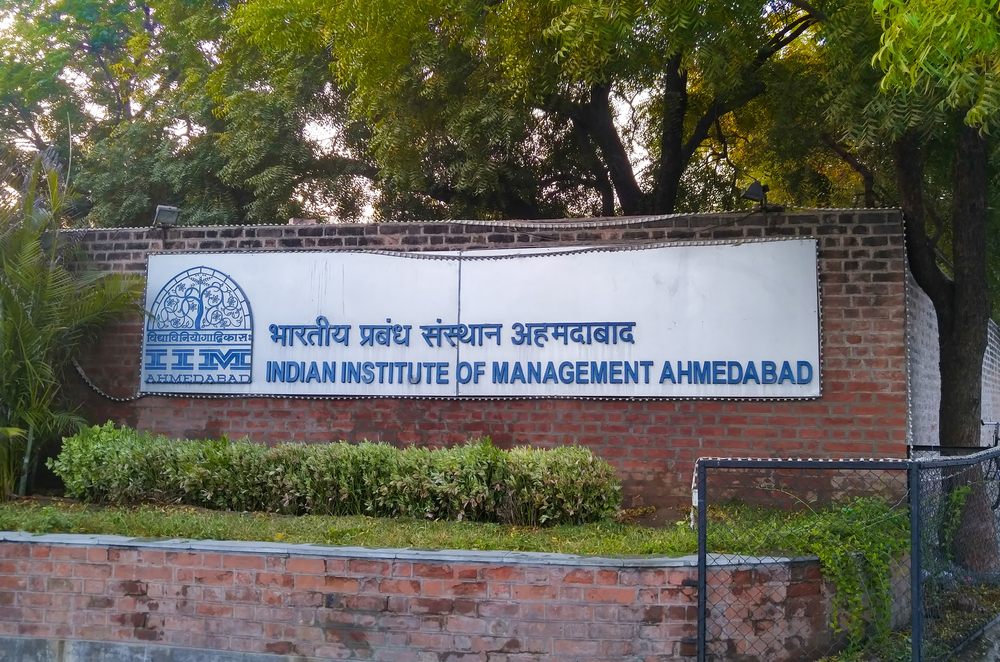 The Indian Institute of Management, Ahmedabad
Shutterstock
---
New Delhi
|
Published 06.12.18, 11:07 PM
|
---
People who have held senior industry or academic positions for 15 years alone can now become directors of the Indian Institutes of Management, according to rules the government has worked out for the implementation of the IIM Act.

A former IIM director found the new rule too "specific", saying its enforcement in the 1960s would have prevented the legendary Ravi Matthai, appointed IIM Ahmedabad director at 38 after a stint in industry, from shaping the institute's culture.
Another former IIM director too said he would have preferred slightly different criteria, leaving out those who only have industry experience but including those who have a combined industry and academic experience of 15 years. The new rules were sent to press on Wednesday for publication as a gazette notification.
"The applicant shall be a distinguished academic with PhD or equivalent having at least 15 years' teaching or research experience and shall have worked as a full professor at a reputed (sic) institution for at least seven years; or shall have industry experience at a higher level for at least 15 years," the new rules say.
Till now, these premier B-schools have been governed by their respective memorandum of association and set their own eligibility criteria for the director's post --- some of them wide and some narrow.
IIM Indore's latest advertisement did not mention any eligibility norm at all, leaving it to the search panel to decide. But IIM Amritsar last year sought applicants who were "distinguished professionals and academic administrators with at least 15 years' teaching/research/administrative experience".
Former IIM Ahmedabad director Samir Baruah said that having specific rules was good but it ran "the risk of denying promising people" a chance. He cited the example of Matthai, who was handpicked by scientist Vikram Sarabhai to steward IIM Ahmedabad in 1965.
"Matthai set the culture and tradition of the institute. He was a great leader who gave the initial push to the institute to excel," Baruah said.
He said the expression "higher level" in the context of industry experience should have been explained to rule out subjective interpretation.
Former IIM Calcutta director Shekhar Chaudhury said "industry has enough people with solid academic experience too" and that they would be more suited to lead the IIMs than people with only industry experience.
Under the new rules, the board of governors at each institute will be able to appoint its director --- and even remove him with a two-thirds majority of those present and voting and with a majority of members. Earlier, the board recommended and the government appointed the director.
A director must be an Indian citizen or an Overseas Citizen of India. Baruah said the earlier rules did not mention citizenship. The government recently allowed elite institutes like the IITs and the IIMs to give regular appointments to Overseas Citizens.
Like before, the director can hold office for the tenure of the appointment or till he or she turns 65, whichever is earlier. No one can be director for more than two terms.