TheyToo: What about men and the third gender?
The harassment at workplace act needs an upgrade to include men and transgenders in the MeToo conversation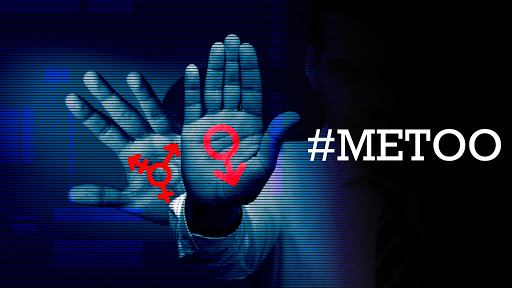 ---
Published 13.10.18, 05:47 AM
|
---
I have been sexually harassed and bullied by my boss. I was threatened I would lose my job if I didn't comply — sounds like an excerpt from one of the hundreds of accounts of women that have been doing the rounds on social media? Well, it is a story of sexual harassment at the workplace all right, but it is unlikely to find a place in the current #MetToo narrative — because the statement comes from a man.
Amarpreet Kaur, the founder of HR Consulting company HRHelpdesk, ran a survey called Mahila Bol on the sexual harassment of women at the workplace. And she was surprised to find a bunch of men responding to the questionnaire. Their collective concern: What about us?
If they are looking for an answer from the corridors of law, they will have to wait. For, the law on sexual harassment at the workplace completely leaves men and the LGBTQIA (Lesbian, gay, bisexual, transgender, queer or questioning, intersex, and asexual or allied) community out of its scope.
On September 6, 2018, the Supreme Court of India gave this country a "rainbow of hope" with its landmark judgment decriminalsing homosexuality under Section 377 of the Indian Penal Code. While the verdict directly affected a particular section of the society, the judges' words articulated the notion of a modern, progressive, democratic state. "Such progressive proclivity is rooted in the constitutional structure and is an inextricable part of human nature," the five-judge bench had ruled. "The rule of law requires a just law which facilitates equality, liberty and dignity in all its facets," Justice D.Y. Chandrachud had said.
A similar drive to establish an equal society saw the ruling on the colonial-era adultery law, according to which a man who had sex with a married woman, without the permission of her husband, had committed a crime. The Supreme Court struck it down, saying: "It is time to say that a husband is not the master. Equality is the governing parameter."
That "equality" and "progressive proclivity" are not so visible when it comes to protecting men and the queer community from sexual harassment at the workplace.
According to Anindya Hazra, the director of Pratyay Gender Trust that works for transgender rights, the number of transgenders might be significantly below the number of cisgender women (women who identify with the gender they were assigned at birth) who have faced some sort of harassment at the workplace, but the percentage would be way higher. He says: "Experience shows almost all transgenders who have found employment have been targets of physical and verbal abuse."
The Sexual Harassment of Women at Workplace (Prevention, Prohibition and Redressal) Act, 2013 clearly lays down gender-specific rules against the abuse of an "aggrieved woman", dumping the men and queer people who have faced harassment in a discomforting and lonely minority.
Kaur agrees that the law is "primarily for women", as it is women alone who can file a legal complaint against harassment. "It is true that the act is silent on men and transgenders," she adds.
The male respondents of the Mahila Bol survey had raised several issues and complaints but, Kaur admits, there is little that can be done to legally address them. Her company is "reaching out" to them to "help them in some way", she says, without elaborating how.
Kaur is of the belief that the "grey areas" in the law need to be updated to make it more inclusive. "Cases need to be decided on an individual basis and policies should be formulated to bring in everybody into the ambit," she says, adding that she plans to approach the government soon, urging for a relook at the policy.
Women's rights lawyer Flavia Agnes has a slightly contrarian view on the matter. She argues that just like women in India have used the MeToo movement to draw the spotlight on instances of their harassment, the men and the queer community, too, should start a campaign of their own to push for an amendment to the existing law. "They fought for 377, so what's stopping them?"
She says that although they can file complaints under different sections of the Indian Penal Code, for instance the one that deals with assault, it should be "easy to include" provisions in the sexual harassment at the workplace law to provide for the redressal of grievances irrespective of gender and sexual orientation.
Lawyer Kaushik Gupta, who has dealt with several cases of sexual harassment of transgenders in Calcutta High Court, says he is appalled that the law is quiet on their plight at the workplace.
"If I identify as a woman, why won't I be recognised as a woman or be protected by the laws that protect women?" he asks.
The Supreme Court, in its April 2014 judgment, had recognised the trans community as a third gender. Gupta points out that the apex court directive was to ensure that transgender persons have all the fundamental rights that a cis person does, including the right to life. The court had also held that "life" does not mean mere animal existence but a life of dignity.
"But how are they getting dignity? Most visibly trans persons are harassed at the workplace, be it in the private sector or public institutions," the lawyer says, adding that very few companies have an inclusive, trans-friendly policy.
The international policy for sexual harassment, as instituted by the United Nations, describes "discrimination" as "any unfair treatment or arbitrary distinction based on a person's race, sex, religion, nationality, ethnic origin, sexual orientation, disability, age, language, social origin or other status". The policy is followed by several countries, including the US and Australia.
In India, some companies have tried to make their sexual harassment policies inclusive to address all their employees, and not just women.
PwC India says in its policy that it "is committed to provide equal opportunity and a harassment free workplace notwithstanding race, caste, religion, colour, ancestry, marital status, gender, sexual orientation, age, nationality, ethnic origin or disability, as the case may be".
The GSK India Code of Conduct , too, "forbids sexual harassment as well as discrimination of an employee on the basis of color, religion, gender, age, ethnic or national origin, disability, etc."
It goes a step further by calling out the loophole in the law. Its Prevention of Sexual Harassment Policy states that it "would also be applicable to male employees of the Company, with only difference that the Internal Complaints Committee in this case would be an Internal Complaints Committee that is not under Sexual Harassment Act 2013".
According to Hazra, the director of Pratyay Gender Trust, although the law does not provide for it, there is nothing to prevent companies from formulating policies that include men and the third gender, especially trans women.
Hazra points to a recent study by the National Human Rights Commission that says 92 per cent of transgenders are denied employment in the formal economy, and those who do get jobs face a high degree of regular sexual abuse. "Not just sexual assault, there is a denial of gender identity in multiple ways. Then, there is a stereotypical perception of trans women being available. When there is no policy or organisational will, it becomes impossible to get any justice."
Lately, we have witnessed welcome changes to several laws, deemed by the Supreme Court as "archaic", such as Section 377 and the adultery ruling. There is an urgent need to amend the sexual harassment act as well so that everyone, irrespective of their gender or sexual identity, can become a part of the MeToo conversation.