The Cuttack Club elects woman president for first time in 156 years
The club has more than 1,700 members including judges of the Supreme Court, high court, senior bureaucrats, educationists, doctors and other personalities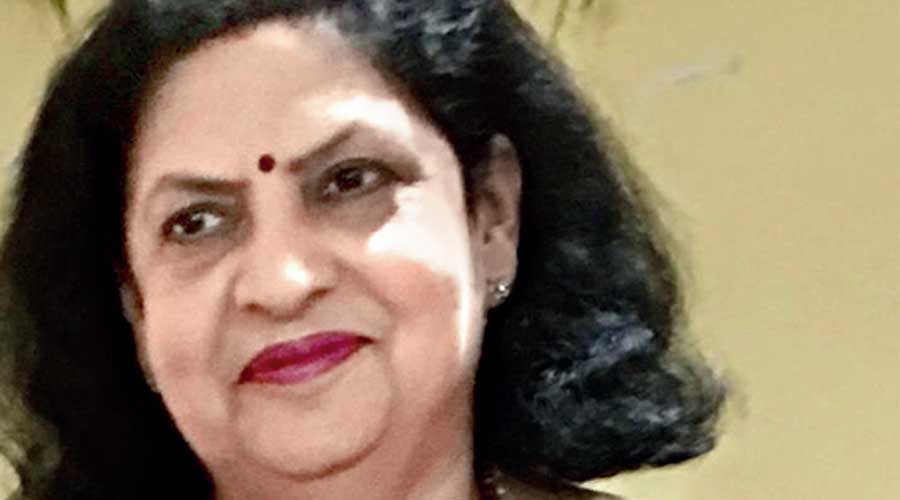 ---
Bhubaneswar
|
Published 29.09.21, 01:01 AM
|
---
The Cuttack Club, which was established in 1865, has elected a woman president for the first time in 156 years of its existence.
After being elected president, Dr Sanjukta Mohapatra, former principal of Sailabala Women's Autonomous College, Cuttack, said her focus would be to make the club more accessible to women and to create a healthy environment for the women members.
The club has more than 1,700 members including judges of the Supreme Court, high court, senior bureaucrats, educationists, doctors and other personalities.
Dr Mohapatra told The Telegraph: "I am excited on being elected as the president. The club was established by Britishers and no woman has ever occupied the post. The women come to the club as spouses and take either dinner and lunch and leave the club premises. Henceforth, we will engage them in different works. With my new team, I will try to bring in reforms in the club structure and will implement my vision for the development of the prestigious club. I will focus on ladies' activities."
The former principal said she would create a separate directory for the members.
On the other hand, the Bhubaneswar Club, considered the de facto power centre of Odisha, has elected Asit Tripathy, former chief secretary, chairman of the Western Odisha Development Corporation and adviser to the chief minister, as its president. The high-profile election saw Tripathy locking horns with Bijay Patnaik, former chief secretary, former principal secretary to the chief minister and a key member of the Naveen Patnaik government in 2010-13. Tripathy won by 278 votes.
The election seems to have made it clear that Bijay, a part of the old guard, no longer enjoys the clout which he used to a decade ago.
Vishal Dev, secretary, finance, and a key member of the state bureaucracy, has been elected as the secretary of the club.
"Its understood that the election has the stamp of approval of the chief minister's office. Without its support, these two members would not have been elected. We had felt the heat of the election which was more than that of a general election," said a key member of the club.
The Bhubaneswar Club, which was established in 1949, has more than 3,000 members and is affiliated to 180 clubs across the country.
Tripathy told the media that he would work towards the dream of making it a multi-dimensional club.
Elections were pending following the demise of the club's former president, Priyabrata Patnaik, and the subsequent pandemic.