Temple plainspeak by Congress MP
Endorsement of subtle line chosen by Priyanka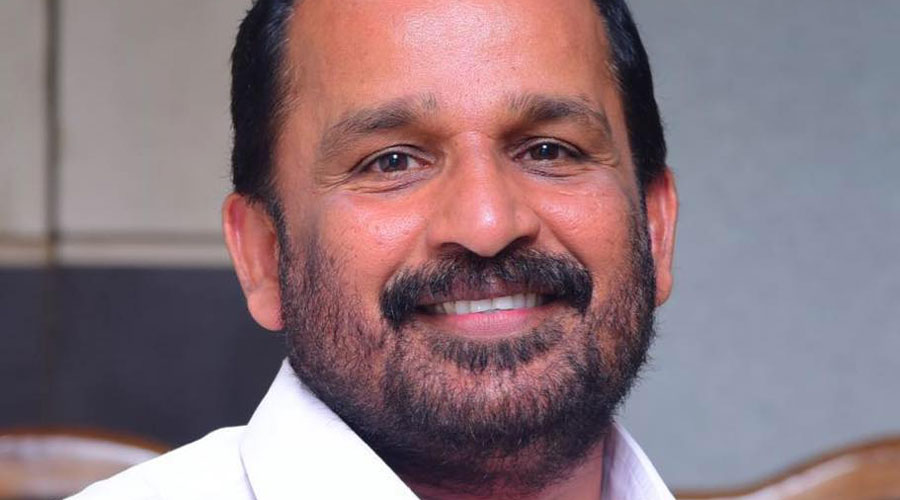 ---
---
Congress Lok Sabha member from Kerala T.N. Prathapan has strongly objected to the enthusiastic support offered to the construction of the Ram temple in Ayodhya by senior leaders such as Kamal Nath and Digvijaya Singh while endorsing the subtle line chosen by Priyanka Gandhi Vadra.
Prathapan has written a letter to Congress president Sonia Gandhi saying: "We can't chase an extreme religious nationalism with its soft prototype. We need to realise this situation and should accept an alternative immediately. That should be upon the legacy of the politics of unity, harmony and tolerance.
"Let Mahatma Gandhi, Jawaharlal Nehru, Maulana Abul Kalam Azad, Subhas Chandra Bose, Sardar Vallabhbhai Patel be our models. I believe that what ultimately matters is not the failures we face, but it matters that we are not bowing low for the temporary successes."
While Rajya Sabha member and former Madhya Pradesh chief minister Digvijaya had said Rajiv Gandhi had already laid the foundation for the Ram temple, Kamal Nath, the recently deposed chief minister of the state, had organised a two-day Hanuman Chalisa recital to coincide with Wednesday's bhoomi pujan in Ayodhya and promised to send 11 silver bricks for the construction of the temple.
A day before the bhoomi pujan, Priyanka had issued a statement explaining how Lo-rd Ram symbolises sacrifice, truth, justice, righteousness, unification and fraternity.
Prathapan wrote in the letter: "I strongly believe that the assassination of Mahatma Gandhi and the demolition of the Babri Masjid were the most treacherous incidents in independent India. The basic values that this country was built on, like secularism and pluralism, had been facing a devastating future all these times. It was always the Congress which held the hope of this great nation and (kept) its beautiful legacy of plurality alive."
Fearing that the temple would be used by the RSS for further communal politics, the Congress MP said: "The Supreme Court verdict on the Ayodhya land dispute was a hope that an era of hate politics would end. But unfortunately, it is going on relentlessly. We cannot take any type of stakes in it. I think that this particular event is a Sangh parivar sponsored 'religious-political' one. If we are not invited to this, why would our leaders beg for that?"
Prathapan added: "Priyanka Gandhi Vadra has taken a position which is acceptable, as she is wishing unity in the name of the temple. We certainly know that such unity wouldn't be there as far as the Sangh parivar has power.
"Still, by considering the ground realities of the politics in north India especially in Uttar Pradesh, Priyankaji has kept the concern and dignity in her statement. But, other statements of some other leaders like Kamal Nath and Digvijaya Singh have disappointed me a lot.
"There are millions of people who are grieving in the memories of Babri Masjid even though they are accepting the court verdict because the demolition was a kind of attack to their conscience. We are including that demography also. We can't leave them in despair."