Tejashwi Yadav tears into NDA govt over Bihar health infrastructure
As per the Niti Aayog report, almost all the 36 district hospitals in the state were afflicted with a scarcity of doctors, specialists and nurses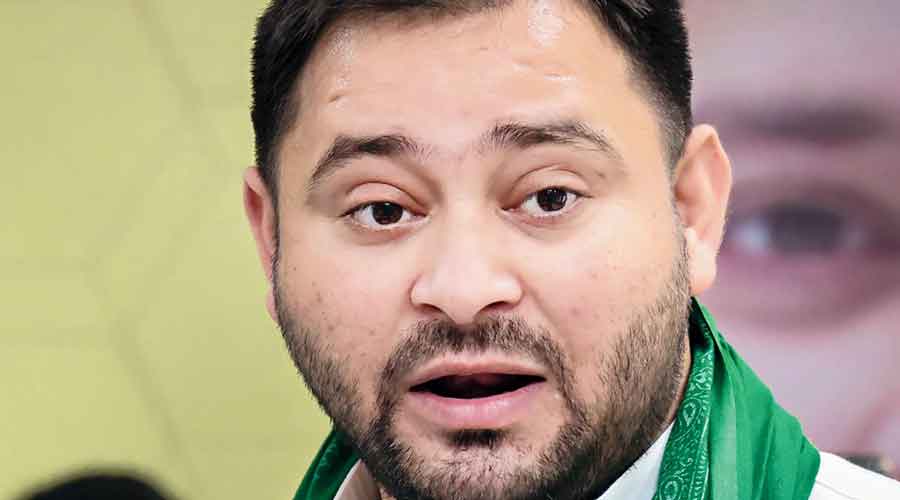 Tejashwi Prasad Yadav.
File picture
---
Patna
|
Published 04.10.21, 03:18 AM
|
---
Tejashwi Prasad Yadav tore into Bihar chief minister Nitish Kumar-led National Democratic Alliance government on Sunday over the state's pit-bottom position in the country in Niti Aayog's population to hospital bed ratio ratings, and asserted that it was not serious about public welfare.
"Where is Bihar in the Niti Aayog ranking? It is at number one position from the bottom. When chief minister Nitish Kumar is asked about it, he expresses his ignorance. This shows that the government is not serious about meeting the basic needs of the people," the leader of Opposition in Bihar Assembly said.
Speaking at a doctor's conclave organised by the Rashtriya Janata Dal (RJD) medical cell, Tejashwi added that the state government could have improved the health infrastructure, number of doctors and nurses among other things after the first wave of the coronavirus pandemic, but did not show any urgency.
"Ventilators were purchased, but there were no operators to run them in the hospitals. It was just a waste. Bihar is a failure in terms of governance," the RJD leader said.
The Niti Aayog, on Thursday, released a report titled 'Best practices in the performance of district hospitals' in the country.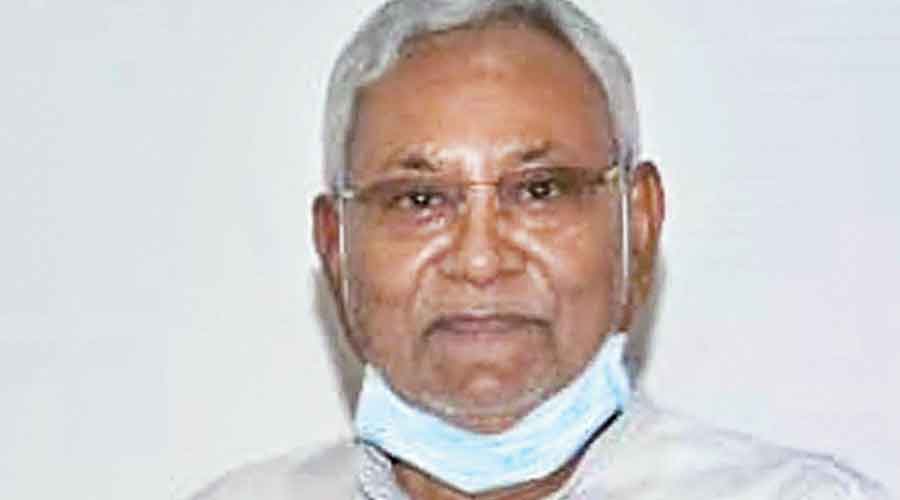 It revealed that Bihar had just six hospital beds per one lakh population against the Indian Public Health Standards 2012 guidelines to have at least 22 beds per lakh of population.
This ensured that Bihar was at the bottom among all the states and Union territories in this regard. Puducherry was at the top with 222 beds per lakh people. The national average in terms of hospital beds was 24 per lakh population.
As per the Niti Aayog report, almost all the 36 district hospitals in Bihar were afflicted with a scarcity of doctors, specialists and nurses.
Reacting to the abysmal performance of the hospitals, Tejashwi pointed out that health minister Mangal Pandey was not responding to questions on the issue.
"He is running around to avoid answering questions on the worst performance of Bihar in health facilities. How will a person who flees from questions lead our state to development. These people have no vision," Tejashwi said.
In fact, when reporters asked Nitish about the low hospital bed to population ratio on Saturday, he said, "I don't know."
Health minister Pandey also refused to answer questions by media persons and was seen walking briskly to avoid them.
Nitish and Pandey have often talked about the sterling work done in improving health facilities in the state before the Niti Aayog report hit them.
Meanwhile, Nitish's Janata Dal United (JDU) retaliated to Tejashwi's attack. Its state vice-president and MLC Sanjay Singh asked the present day doctors to ask their predecessors how they had to face kidnapping for ransom, extortion and murder during the rule of Tejashwi's parents — Lalu Prasad and Rabri Devi.
"Many doctors migrated from Bihar to other states during the regime of Lalu and Rabri. Tejashwi is trying to provoke doctors and health workers against the government, which has provided world-class medical facilities. A Class IX pass out is teaching doctors," Sanjay added.
At present there are around 12,000 government hospitals, health centres in the state, including 36 district hospitals, 67 referral hospitals, 54 sub-divisional hospitals, 533 public health centres (PHCs), 9,949 sub-centres and 1393 additional PHCs.
Despite such impressive statistics, Bihar has gained infamy for inadequate number of doctors, their absence from duty, lack of ambulances and hearse, dogs resting on hospital beds, water logging inside hospital buildings, wards and operation theatres, misbehaviour between doctors, hospital staff and the kind of patients and vice-versa, bungling in tests, especially those pertaining to Covid-19, lack of test facilities at government hospitals, poor nursing, and scarcity of medicines in the recent past.