18-year-old girl dies after Covid jab, gifts organs to four
One kidney went to a 31-year-old woman on a waiting list for three years, diagnosed with end-stage kidney disease and on maintenance dialysis for over four years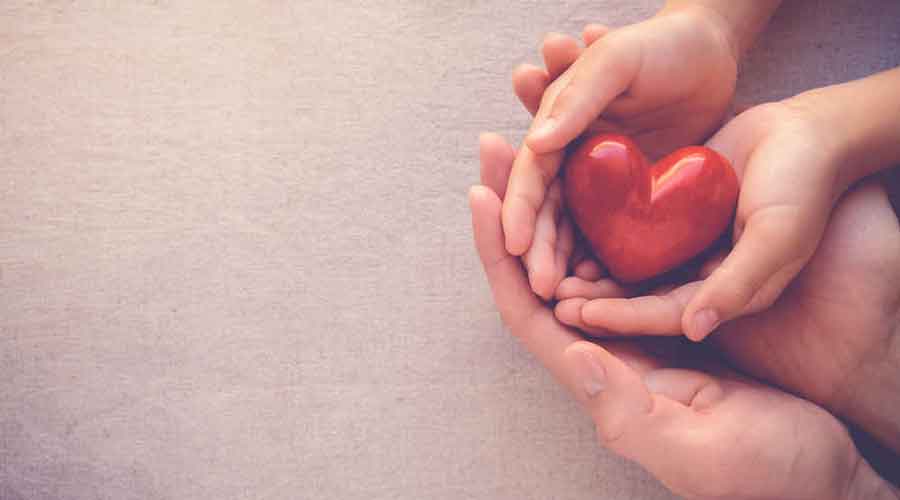 ---
New Delhi
|
Published 16.11.21, 02:51 AM
|
---
An 18-year-old girl who developed a rare blood clotting disorder after her first Covishield dose and slipped into brain death has become India's first deceased organ donor after a Covid-19 vaccine-linked adverse event.
Doctors in Hyderabad have successfully transplanted the girl's kidneys, liver, heart and lungs into four recipients through a set of operations performed after consent from her family and consultations with state health and Central vaccination authorities.
The girl's heart and lung went to a 26-year-old girl suffering from heart and lung failure and waiting for transplants since June 2018.
A 64-year-old woman with liver failure received the deceased donor's liver.
One kidney went to a 31-year-old woman on a waiting list for three years, diagnosed with end-stage kidney disease and on maintenance dialysis for over four years. The second kidney went to a 22-year-old man who had also been on dialysis for four years.
"Organ retrieval from brain dead donors always occurs in tragic circumstances -- in this instance, it was after a rare vaccine-associated adverse event," said Swarnalatha Guditi, additional professor of nephrology at the Nizam Institute of Medical Sciences, Hyderabad.
Brain death is an irreversible condition in which the body permanently loses its capacity for consciousness and breathing. Brain dead persons whose blood flow and heart functions are maintained with machines are potential sources of organs for transplantation.
Transplantation surgeons say brain dead head injury victims are among the most common potential sources of organs, but the demand for organs far exceeds the counts of available deceased donors.
The girl was brought to the hospital with complaints of headache, fever, vomiting, unsteady gait, and one seizure episode, about 10 days after she had received her first Covishield dose. She had no history of any significant, chronic health disorder.
Her doctors conducted tests and diagnosed her with vaccine-induced thrombosis and  thromobocytopenia (VITT), an extremely rare adverse event observed after certain Covid-19 vaccines, including Covishield, the Oxford-AstraZeneca vaccine.
The doctors began treating the girl for the clotting disorder, but her condition worsened and she was diagnosed as having suffered from brain death on June 19 this year, about 20 days after she had received the dose.
Guditi and her colleagues were in uncharted terrain. "There was no legal and no medical precedent to this situation -- her death was most unfortunate, but her brain dead condition made her a potential organ donor," Guditi told The Telegraph.
The girl's parents were counselled and they agreed to donating her organs. The doctors then consulted state health and Central vaccination authorities and prepared the documentation required for the transplantation.
"All four recipients had normal graft (organ) functions without any thrombotic (clotting) complications after 16 weeks of transplantation," Guditi and her colleagues said describing the case report in the journal Transplantation Proceedings. The researchers said their experience bolsters evidence for the viability of organs from donors with VITT.  
Although the girl was India's first deceased donor who had been diagnosed with VITT, similar organ transplantations have occurred in other countries. Doctors in the UK have reported 18 deceased donors with proven or probable VITT.
Vaccination data from other countries have indicated that VITT occurs in one in 1,00,000 to one in 127,000 vaccine doses. India has administered over 998 million doses of Covishield but documented only a few cases of VITT, the extremely rare incidence establishing the benefits of the vaccine over the tiny risk, a vaccine policy advisor in India said.
India's Covid-19 vaccination guidelines urge recipients to look out for symptoms such as headache, vision changes, nausea or vomiting, seizures, abdominal pain, chest pain, shortness of breath or blood in stools after receiving doses.