Techie held for murder of girlfriend in Odisha
The engineer working in a software company set the girl on fire after an altercation over marriage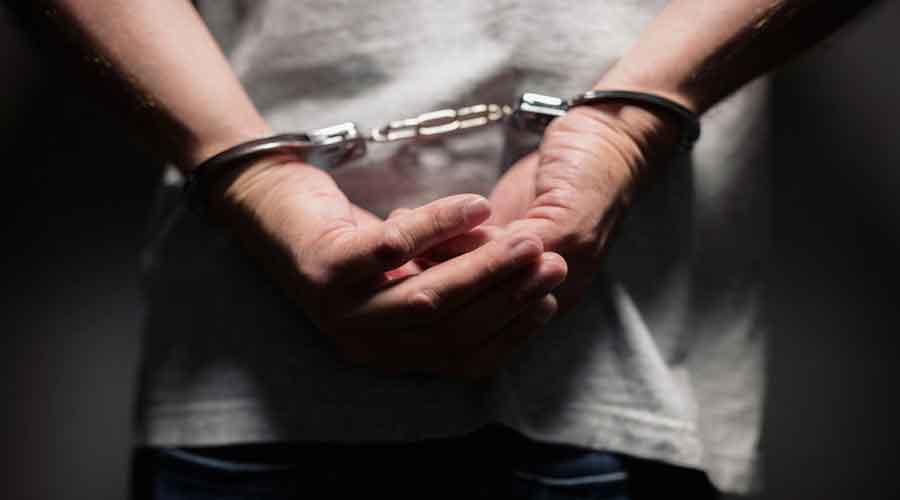 ---
Bhubaneswar
|
Published 29.07.21, 01:27 AM
|
---
An engineer working in a software company was detained by Odisha police on Wednesday for allegedly murdering his girlfriend by setting her on fire after an altercation over marriage.
The incident took place on Tuesday evening at Pratappur village in Ganjam district, around 280km from here.
The victim, identified as Subhasmita Khadanga, 25, was rescued by the police from a secluded house on Tuesday evening with critical burn injuries at Pratappur, the native village of accused Krushna Chandra Sahu, 28. Though the police rushed her to the MKCG Hospital in Berhampur, she succumbed to her injuries while undergoing treatment on Tuesday night.
Police have seized two spirit bottles and a match box from the spot.
Police sources said Sahu and Subhasmita were in a relationship for over a year. While Sahu worked in a software company in Bhubaneswar, the girl was employed in a pathology lab in Ganjam district. They said Subhasmita was insisting on marriage but Sahu was trying to stall it.
Police sources said Subhasmita came to Pratappur on Tuesday evening on the invitation of the accused. Both of them met in a secluded house and got embroiled in a heated argument over marriage for an hour. Later, the altercation took an ugly turn and Sahu allegedly set her ablaze.
According to the police, Subashmita in her dying declaration said: "When I pleaded with him to marry me, he refused stating that his marriage has been fixed and that he is about to marry the daughter of his uncle."
In Ganjam district, men marrying the daughters of maternal uncles is common.
Police said Subhasmita said in her dying declaration that while they were having an argument over the issue of marriage, Sahu got enraged and poured spirit on her and set her ablaze.
Purusottampur sub-divisional police officer Suryamani Pradhan told The Telegraph: "Based on the dying declaration of the deceased, we detained BTech engineer Krushna Chandra Sahu. Interrogation is on and it will continue late into the night. Once the interrogation is over, we will take the next course of action. The accused had a love affair with the deceased."
However, Sahu denied the charges on Wednesday.
"I was not present when the incident took place. I was busy with my work on my laptop. Subhasmita was mentally deranged. She was undergoing treatment under a psychiatrist in Bhubaneswar. She had even attempted to kill me by giving me poison. All these allegations against me are false," he told reporters in Ganjam.