Taslima Nasreen visa tenure increased by 1 year
She had left Bangladesh in 1994 after facing threats from fundamentalist groups and has been living in exile since then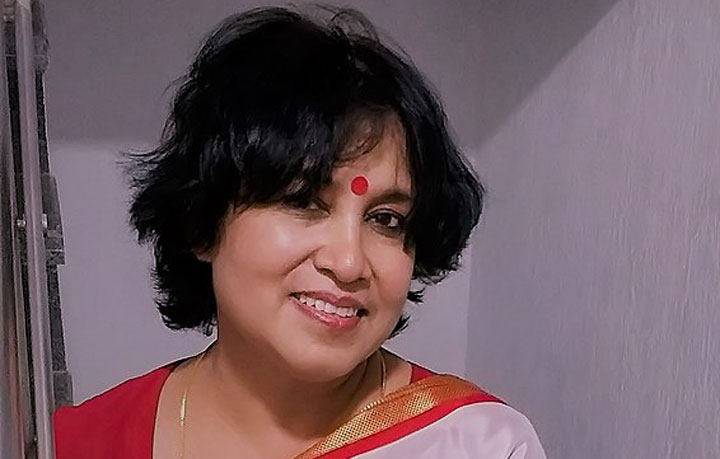 ---
---
The Centre has decided to extend the visa of Bangladeshi writer Taslima Nasreen for a year till July 2020, revising last week's decision to extend it for just three months, home ministry sources said on Sunday.
After learning she would get just a three-month extension, Taslima had on Wednesday posted a tweet requesting home minister Amit Shah to extend her visa for at least a year. Her residence permit was to expire at the end of this month.
"The verification of her visa application has been completed and the Centre has in principle agreed to extend the visa for one year," a home ministry official said on Sunday.
Taslima's Wednesday tweet had said: "Hon'ble @amitshah ji, I sincerely thank u for extending my residence permit. But I'm surprised it's only for 3M. I apply for 5 yrs but I've been getting 1 yr extension. Hon'ble Rajnathji assured me I wd get an extension for 50 yrs. India is my only home. I'm sure u'll come to my rescue."
After the government's latest decision, she tweeted her thanks on Sunday.
"Twitter is so powerful! On July 16 I tweeted my residence permit wasn't extended. On July 17 it was extended, but only for 3 months. So many Twitter friends requested MHA (home ministry) to extend it for longer period. It's extended for 1 yr today. Thanks MHA to change decision. Love my Twitter friends," she posted.
Home ministry sources, however, said the government was not in favour of granting her earlier request for a permanent residence permit.
Taslima had left Bangladesh in 1994 after facing threats from fundamentalist groups and has been living in exile since then. She holds a Swedish passport and lived in the US and Europe for about a decade before India granted her a temporary residence permit in 2004.
The permit has since then been renewed continually.