Swamy: Am a Brahmin, can't be a chowkidar
Modi prefixed the word 'chowkidar' to his name and BJP ministers rushed to follow suit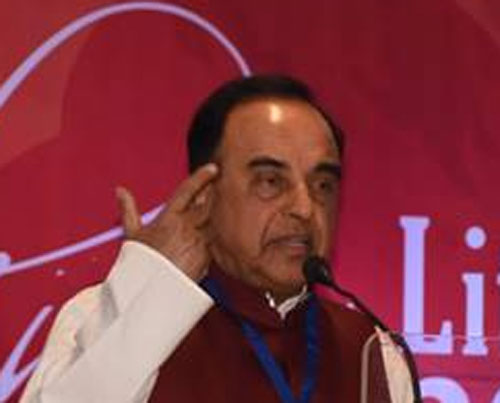 ---
---
BJP MP Subramanian Swamy has said he can't be a chowkidar because he is a Brahmin.
"I'm not a chowkidar. I'm a Brahmin, I can't be a chowkidar," he said, shaking his head after an interviewer on a Tamil TV channel asked why he was not using the prefix "chowkidar" before his name, like the Prime Minister was.
"I give ideas," Swamy added. What he said after that can be translated in two ways: "According to those ideas, I will work for the chowkidars" or "Chowkidars should work according to my ideas". It is not clear which one the Rajya Sabha member meant.
Narendra Modi launched his "Main Bhi Chowkidar" campaign on March 16, inviting people to proclaim themselves watchmen on social media. The next day he prefixed the word "chowkidar" to his name, and BJP ministers rushed to follow suit.
Sushma Swaraj was among the last, taking on the prefix at night, after her reluctance had been commented upon — among others, by Congress chief Rahul Gandhi. Her husband Swaraj Kaushal tweeted the next day: "I woke up this morning to find that my wife has become a chowkidar!"
The campaign is being seen as an answer to Rahul's "Chowkidar chor hai" slogan aimed at Modi, who had in 2014 said he wanted to be the nation's watchman.
Modi will on March 31 interact with people who have accepted his call to become "chowkidars". On Sunday, he tweeted: "The #MainBhiChowkidar programme on the 31st will look even better with the attractive merchandise! Have you ordered yours?"
Pasted below was this tweet from the handle @namomerchandise: "Phir Ek Baar, NaMo Chowkidar! India is showing its support for NaMo Again with Main Bhi Chowkidar T-shirts! Get your own…."
Tweeters rolled in laughter at the "historic first" of a Prime Minister selling T-shirts.