Healthcare survey reveals lag in child cancer diagnosis
Indian Paediatric Oncology Group also found that a quarter of a sample of children had to wait 112 days between the start of their symptoms and their treatment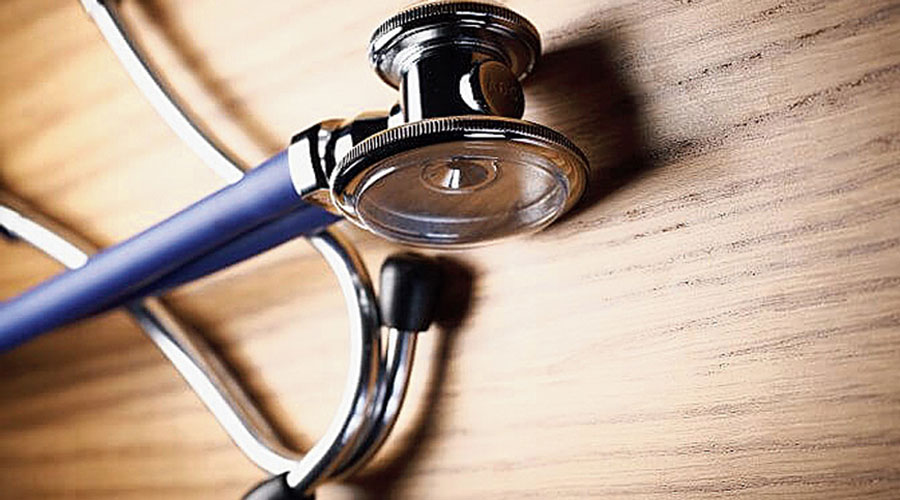 The doctors analysed the time intervals between the onset of symptoms, first visit to healthcare providers, diagnosis and treatment for over 2,700 children registered across 70-plus cancer treatment centres in 19 states, including 528 children from 21 centres across Bengal and the northeastern states
File picture
---
Published 15.09.21, 02:42 AM
|
---
Three-fourths of parents of children with cancer approach healthcare providers within 10 days of symptoms, yet a quarter receive their diagnosis after more than three months, a research consortium said on Tuesday after a survey across northern and eastern India, including Bengal.
The survey by the Indian Paediatric Oncology Group (InPOG), a collaboration among healthcare professionals involved in childhood cancers, has also found that a quarter of a sample of children with cancer had to wait 112 days or longer between the start of their symptoms and their treatment.
For some children, the interval between the onset of symptoms and start of treatment stretched to more than a year, the survey has found, quantifying delays parents encounter as they navigate from primary and secondary healthcare providers to a cancer treatment centre.
"Once diagnosed, half the children received treatment within three days and three-fourths received it within nine days — but the extent of delay between symptoms' onset and diagnosis are unacceptable," said Ramandeep Arora, a consultant paediatric oncologist, InPOG member and the study's principal investigator.
The doctors analysed the time intervals between the onset of symptoms, first visit to healthcare providers, diagnosis and treatment for over 2,700 children registered across 70-plus cancer treatment centres in 19 states, including 528 children from 21 centres across Bengal and the northeastern states.
Leukaemia, or blood cancer, made up 53 per cent of the cancers, followed by lymphomas in 13 per cent of the children and malignant bone tumours in 10 per cent. The other cancers diagnosed included brain tumours, tumours of the central nervous system and retinoblastomas.
Arora is set to present the findings of the study at the annual meeting of the International Society of Paediatric Oncology next month. The study was supported by Cankids Kidscan, a national society for childhood cancers, and other non-government organisations.
The Indian Cancer Society estimates that over 50,000 children are diagnosed with cancer in the country every year. Doctors say that childhood cancers, while rare, are typically curable if detected early and treated effectively. In the developed countries, survival rates are 80 to 90 per cent for some paediatric cancers.
While top institutions such as the Tata Memorial Centre have similar survival rates as those in the developed countries, those numbers cannot be extrapolated to the whole of India because delays in diagnosis, quality of treatment and patients abandoning treatment affect survival.
A decade ago, data from a nationwide cancer registry suggested a five-year survival rate of 50 per cent. Some oncologists believe that around 50 per cent of children with cancer in India remain undiagnosed and thus have no access to treatment.
Cankids Kidscan chairperson Poonam Bagai said the findings of the study and the planned follow-ups were intended to help guide policy to improve access to treatment for childhood cancers.
"Our initial findings underscore the need to train healthcare workers at the primary and secondary institutions to facilitate early diagnosis," she said.
Multiple factors could impact the interval between the onset of symptoms and the start of treatment.
"Is diagnosis or treatment faster when children access treatment closer to home rather than going to distant hospitals? Is it faster when parents first approach paediatricians rather than other healthcare practitioners — those are future research questions," Arora said.