Notification covers 58 procedures
Surgery nod for postgraduate doctors in Ayurveda
The IMA questioned the notification and urging the CCIM to 'develop their own surgical disciplines from their own ancient texts' and not claim surgical disciplines of modern medicine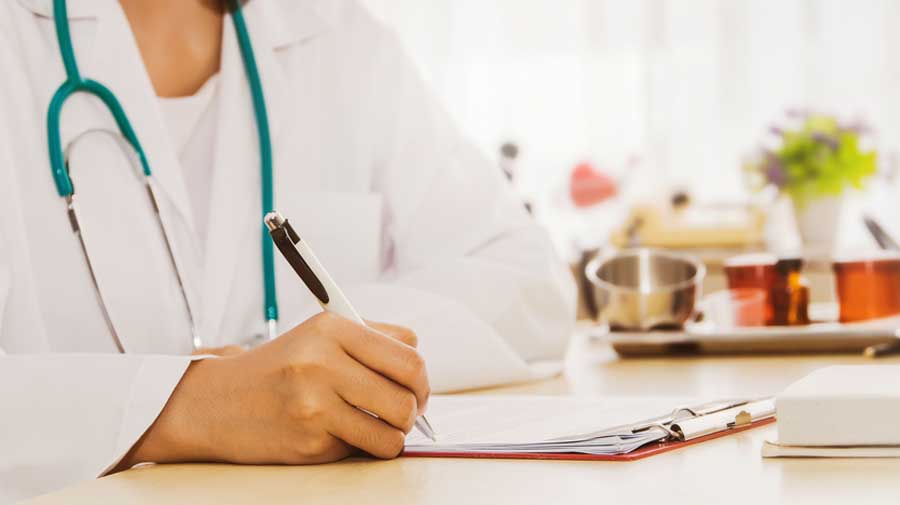 ---
---
Postgraduate doctors in Ayurveda may now be trained for and practise as many as 58 surgical procedures including abdominal, cataract and nasal surgeries and excisions of certain benign tumours under a central government directive that has surprised sections of modern surgeons.
The Central Council of Indian Medicine (CCIM), the apex regulatory body for traditional medicine, has in a notification said MS (Ayurveda) scholars may receive practical training to "independently perform" 39 general surgery procedures and 19 procedures involving the ear, nose, throat and eye.
Some of these procedures were already being conducted by Ayurveda doctors holding MS (master of surgery) certificates. But this is the first time that the 58 procedures have been specified and codified in a gazette notification.
The notification adds a subsection to the existing Postgraduate Ayurveda Education Regulations 2016, which lists the 58 procedures MS Ayurveda postgraduates can perform independently.
Some allopathic doctors said that if such would-be Ayurveda surgeons had been receiving training for years and already practising their skills after the training, the purpose of the notification was not clear.
But two CCIM members said the gazette notification was a legal requirement.
The notification has angered the Indian Medical Association (IMA), the country's largest body of modern medics. The IMA has questioned what its members view as backdoor entry of traditional medicine practitioners into modern medicine.
The IMA issued a statement on Saturday questioning the notification and urging the CCIM to "develop their own surgical disciplines from their own ancient texts" and not claim surgical disciplines of modern medicine.
"The Council has the dubious distinction of prescribing modern medicine textbooks to its students," the IMA said, adding that the IMA would "resist all efforts to mix (different) systems (of medicine)".
The two members of the CCIM board of governors said the notification was considered necessary because it would allow trained postgraduate Ayurveda surgeons to perform these procedures without hindrance.
"The notification was a legal requirement," said Sanjeev Sharma, director of the National Institute of Ayurveda, Jaipur.
The notification specifies that MS (Ayurveda) "shalya tantra" or general surgery scholars may be trained in amputation of gangrenous parts, appendectomy, traumatic wound management, excisions of certain benign tumours and breast abscesses, surgical incisions in the abdominal cavity, skin grafting, surgical removal of testicles and other procedures.
Scholars pursuing MS in "shalakya tantra" (specialised surgery) may receive training in cataract and glaucoma-related surgeries, endoscopic sinus surgery, septum surgery to straighten the nasal bone and cartilage, loose teeth extraction, root canal treatment and other procedures.
The CCIM board members said some procedures would require modern medical tools.
"Surgery is surgery -- when we need to, we take the help of anaesthetic agents, painkillers, antibiotics," Haridra Dave, professor of shalya tantra at the J.S. Ayurveda Mahavidyalaya in Nadiad (Gujarat) and member of the CCIM board, told The Telegraph.
But the notification has triggered concern among sections of modern surgeons who say some of the listed procedures are complex, require extensive surgical training and carry the risk of complications.
"General surgery is part and parcel of modern medical science — it can't be mainstreamed with Ayurveda," said P. Raghu Ram, a Hyderabad-based surgeon and president of the Association of Surgeons of India.
"Introducing training modules to the postgraduate curriculum of Ayurvedic studies could potentially disrupt and jeopardise basic standards of care and safety for patients," Raghu Ram told this newspaper.
A senior surgeon at the Tata Memorial Centre Hospital in Mumbai said the skills for some of the procedures — such as wound management or removal of abscesses or benign fat deposits on the skin — could be acquired through relatively quick training.
"But some of the listed procedures such as laparotomy (surgical incision in the abdomen) are extremely complex and require high levels of training," the surgeon said.
"I don't know what training such scholars would receive and I don't know the content of the curriculum."
Many surgeons have decried the notification as a misguided attempt to merge traditional medicine practices with modern medicine.
"Surgical procedures cannot be separated from principles of modern medicine such as pharmacology," said K.V. Babu, a senior ophthalmologist in Kerala.
"Surgical procedures on the eyes sometimes carry the risk of infection and we use modern antibiotics. Will Ayurvedic surgeons do the same?"
But Ayurvedic doctors say that knowledge can flow both ways across traditional and modern medicine.
"We also study anatomy, physiology, dissections and other aspects of medicine," said Bhavana Prasher, a postgraduate Ayurveda medicine doctor in New Delhi. "Ayurveda has vivid descriptions of many surgical procedures."