Supreme Court to hear Ayodhya case from August 2
Indications are that the panel has not had much success so far, although it still has time till August 1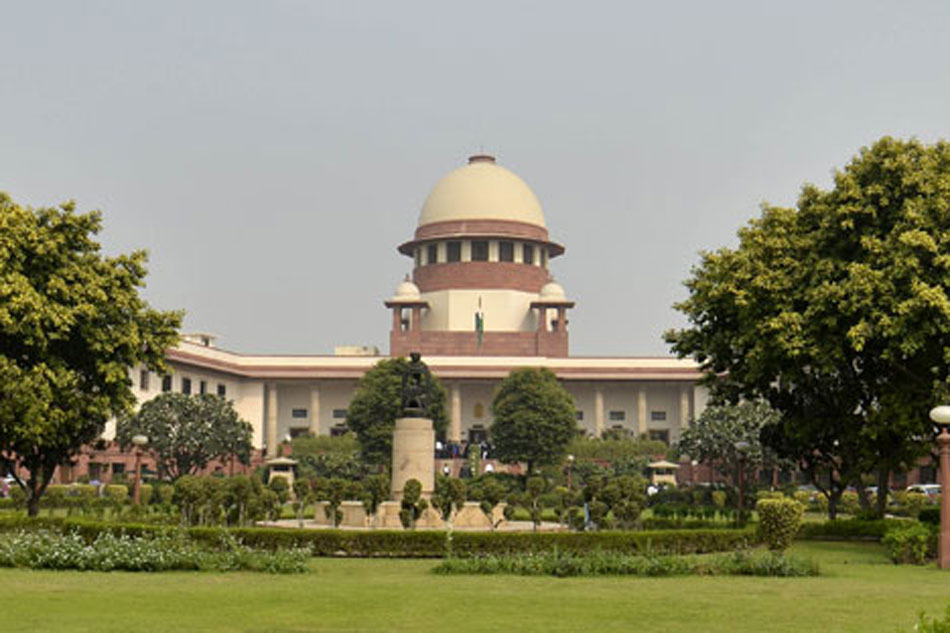 Supreme Court
Picture by Prem Singh
---
New Delhi
|
Published 18.07.19, 08:51 PM
|
---
The Supreme Court has decided to deal with the Ayodhya dispute on the judicial side from August 2, with the possibility of daily hearings.
On Thursday, a five-judge constitution bench headed by Chief Justice Ranjan Gogoi asked the three-member mediation panel to inform it by August 1 about the results of its efforts at an out-of-court settlement.
It also asked the apex court registry to make the batch of petitions on the seven-decade-old dispute ready for hearing from August 2.
Indications are that the panel has not had much success so far, although it still has time till August 1.
Following a court directive on July 11, the panel had handed in a confidential progress report on July 13. The July 11 order had come on an application from one of the Hindu claimants, G.S. Visharad, who said the panel had failed to achieve any results and the matter should therefore be taken up on the judicial side.
"Pursuant to the order dated 11.7.2019, Justice F.M. Ibrahim Kalifulla, a former judge of this court and the chairman of the mediation panel, has submitted a report," the operative part of Thursday's order said.
"As by our previous order dated 8.3.2019, we had ordered that the proceedings of mediation will remain confidential, we do not deem it appropriate to put on record the contents of the said report."
It added: "However, taking into account what has been brought to our notice by the said report, we now fix the hearing of the cases on and from 2.8.2019…. We request the mediation panel to inform the court (about) the outcome of the mediation proceedings as on 31.7.2019 by 1.8.2019 to enable us to proceed further in the matter…."
The court also allowed Ejaz Maqbool, advocate representing some of the Muslim claimants, to highlight discrepancies, if any, in the translations of various documents by the Uttar Pradesh government.
The court had earlier ordered some 13,000-odd pages of case-related documents, written in various languages such as Hindi, Urdu, Persian and Punjabi, to be translated into English.
On March 8, the constitution bench had referred the title dispute for "mediation" by Justice Kalifullah, spiritual leader Sri Sri Ravi Shankar and senior advocate and expert mediator Sriram Panchu.
Both Hindu and Muslim groups have challenged a 2010 Allahabad High Court judgment that divided the disputed plot in three equal parts and distributed them among two Hindu claimants and a Muslim group.
The constitution bench includes Justices S.A. Bobde, D.Y. Chandrachud, Ashok Bhushan and Abdul Nazeer.