SC questions 'lightning speed' appointment of election commissioner Arun Goel
Five-judge constitution bench questions 'haste' and 'tearing urgency' behind move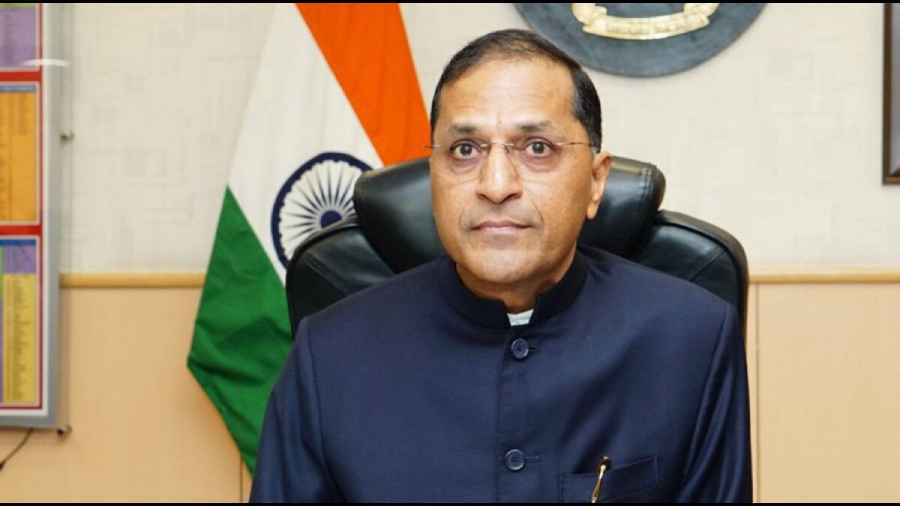 ---
New Delhi
|
Published 25.11.22, 03:58 AM
|
---
The Supreme Court on Thursday questioned the "lightning speed" and "haste" in which the Centre appointed Arun Goel as election commissioner, and questioned the breach of convention that an election commissioner or chief election commissioner is appointed for a full tenure of six years.
"On 18th November, we hear the case. This (appointment file) was moved on the same day. The Union law minister forwards four shortlisted names which are examined. Then the Prime Minister comes in and recommends his name on the same day. Why is it done in such haste, with such tearing urgency?" a five-judge constitution bench headed by Justice K.M. Joseph asked attorney-general R. Venkataramani.
"Same-day process, same-day clearance, what kind of evaluation is this? We are not questioning the... of Arun Goel's credentials, but the process." The bench had on Wednesday directed the Centre to produce the file related to Goel's November 19 appointment, asking if there was any "hanky-panky" in the matter as he had only just been granted voluntary retirement from service.
It said it wanted to look at the appointment particularly because it had happened just after the bench began hearing a batch of petitions seeking a transparent process for the appointment of election commissioners (ECs) and chief election commissioners (CECs) instead of the government appointing them unilaterally.
The bench, which included Justices Ajay Rastogi, Aniruddha Bose, Hrishikesh Roy and C.T. Ravi Kumar, reserved its verdict on the petitions, with the judgment expected in a month or so. Justice Rastogi told Venkataramani: "According to your submission, this vacancy became available on May 15. Can you show us from 15th May to 18th November, what did you do? What was it that weighed on the government that everything must be done superfast in November?" Venkataramani said he could place files showing that decisions on appointments in various other departments are taken in 24 hours or even 12 hours.
Goel, a 1985-cadre IAS officer, was due for retirement in December, when he turns 60, but opted for voluntary retirement. Under the rules, election commissioners have to retire at 65, so Goel can only have a tenure of five years and one month. The court stressed that there has been a convention since 1991 of ECs and CECs being appointed for six-year tenures.