SC stays Bombay High Court's 'skin contact' ruling
Attorney-general K.K. Venugopal had rushed the top court saying the judgement would otherwise 'set a dangerous precedent'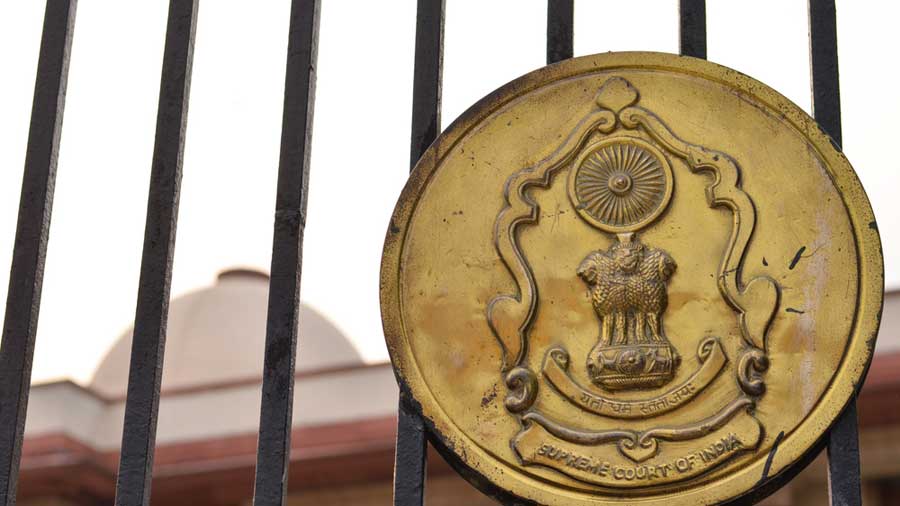 ---
---
The Supreme Court on Wednesday stayed a Bombay High Court judgment that had acquitted a man on the ground that groping a child's breasts without "skin-to-skin contact" does not amount to sexual assault under the Protection of Children from Sexual Offences Act.
Attorney-general K.K. Venugopal had rushed to the top court and sought an urgent stay on the January 19 judgment by Justice Pushpa Ganediwala, saying it would otherwise "set a dangerous precedent".
Making an oral request on behalf of the Centre, Venugopal said the government would file its appeal on Thursday. The bench of Chief Justice S.A. Bobde and Justices A.S. Bopanna and V. Ramasubramanian then stayed the judgment.
The accused, Satish, had been awarded three years' imprisonment by a lower court for sexually assaulting a 12-year-old girl, whose breasts he had pressed over her dress.
But Justice Ganediwala of the Nagpur bench of Bombay High Court ruled there must be "skin-to-skin contact with sexual intent" for an act to be considered sexual assault under the Pocso Act.
"The act of pressing of breast of the child aged 12 years, in the absence of any specific detail as to whether the top was removed or whether he inserted his hand inside the top and pressed her breast, would not fall in the definition of sexual assault," the single-judge bench said.
However, it added, under the Indian Penal Code's Section 354 (assault or criminal force to outrage a woman's modesty), "the act of pressing breast can be a criminal force to a woman/ girl with the intention to outrage her modesty".
Punishments for sexual assault under the IPC, however, tend to be lighter compared to those for similar offences under the Pocso Act.
The apex court order said: "We permit the learned attorney-general to file an appropriate petition against the said judgment. In the meantime, we stay the acquittal of the accused..... Issue notice to the accused and the state of Maharashtra returnable two weeks."
A lawyers' body, the Youth Bar Association of India, too filed a petition in the apex court on Wednesday challenging the high court judgment.