Supreme Court nixes NEET Tamil grace marks
High court had awarded 196 marks to each of the 24,000 NEET students who tackled questions in Tamil, to offset translation errors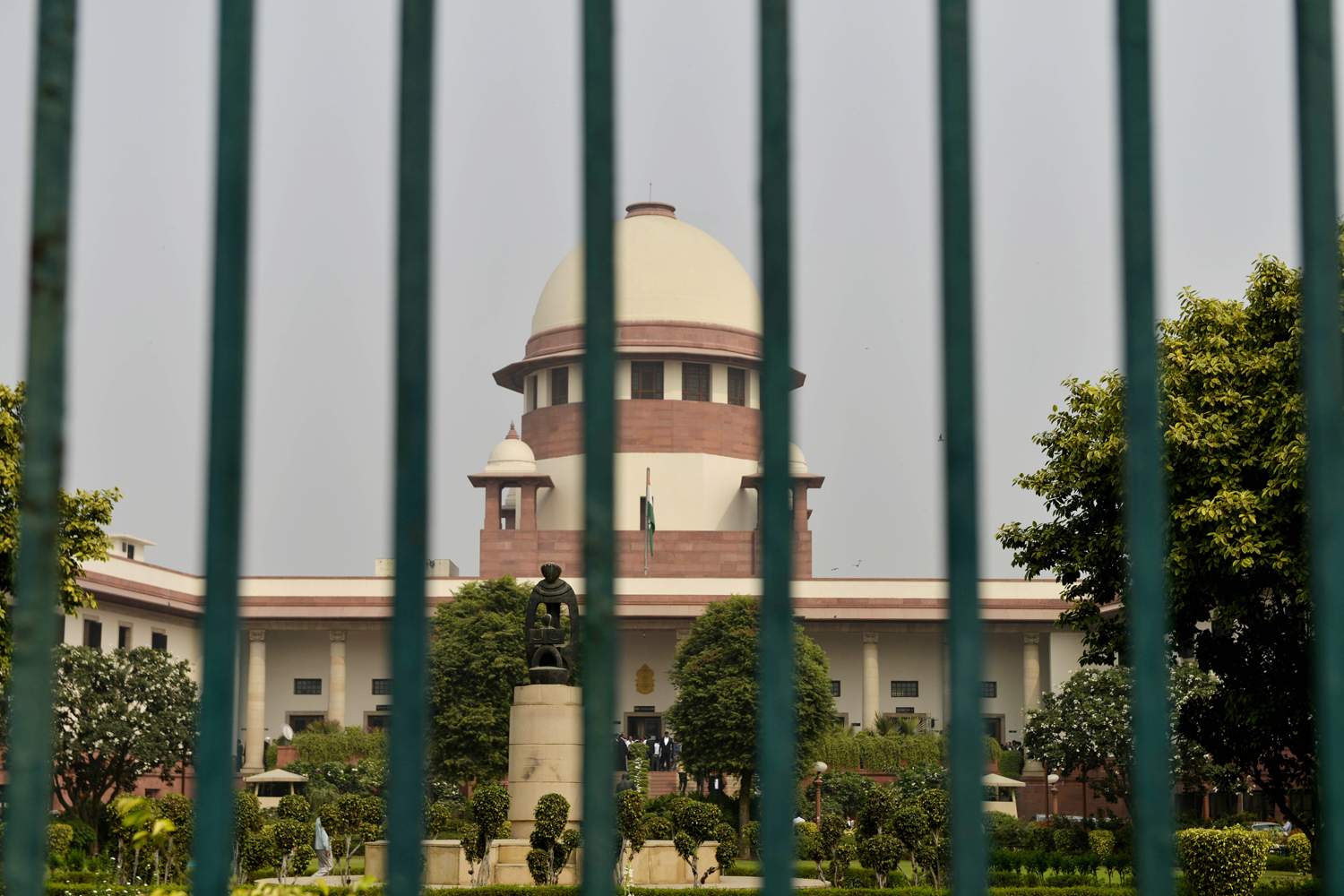 ---
New Delhi
|
Published 23.11.18, 10:30 PM
|
---
The Supreme Court has quashed Madras High Court's "arbitrary and unjustified" award of 196 grace marks to each of 24,000 students who had taken this year's undergraduate National Eligibility-cum-Entrance Test in the Tamil language on the ground of translation errors in their question paper.

Earlier, the apex court had stayed undergraduate medical and dental admissions in the country after the Central Board of Secondary Education, which conducted the exam, appealed against the high court's July 10 verdict.
The apex court noted that the high court verdict had "unduly benefited" students who had taken the exam in Tamil, and that most of them "scored higher than those who gave the examination in English and other regional languages".
"For instance, a student who got 260 marks has been awarded a total of 456 marks…. Even students who have 21 marks have been entitled to 217 marks," the bench of Justices S.A. Bobde and L. Nageswara Rao noted in their judgment on Thursday.
"It is clear that the high court lost sight of the primary duty of the court in such a matter, (which) is to avoid arbitrary results."
The paper contained 180 objective-type questions, each correct answer carrying four marks and each incorrect answer costing the examinee one mark.
The high court awarded the full marks — four — for each of the 49 questions wrongly translated from English, whether or not the candidate attempted every one of these questions.
But the apex court noted that the exam rules required the candidates to have knowledge of the subject in English, and expected them to resolve any ambiguities by referring to the English-language section of their bilingual paper.
It noted that there were no complaints about the questions in the English-language paper.
According to the apex court verdict, the Tamil-language examinees will be evaluated on the basis of the correctness of their answers — like all the rest — and will receive no grace marks at all.
"Because of a mistake in translation which could have been detected and avoided by the students, we find it unjust that all the students across the board who took the examination in Tamil have been awarded four marks for all the 49 questions without any reference to the answer of those questions," the apex court said.
'Unjust'
"The consequence is equally unjust and unacceptable as the students who gave the examination in Tamil have been unduly benefited only because they opted to give the examination in Tamil. It is said that there are some students who might have otherwise failed but for the addition of marks by the high court."
The apex court rued that the high court had made no attempt to find out whether the students had actually attempted the questions that were said to have been imperfectly translated.
Altogether, 13.2 lakh candidates sat the exam, with about 10.5 lakh taking it in English.