Sulli Deals app creator arrested by Delhi Police
Aumkareshwar Thakur is the first suspect to be held in the case, which has returned to the spotlight after Bulli Bai repeated the act against about 100 Muslim women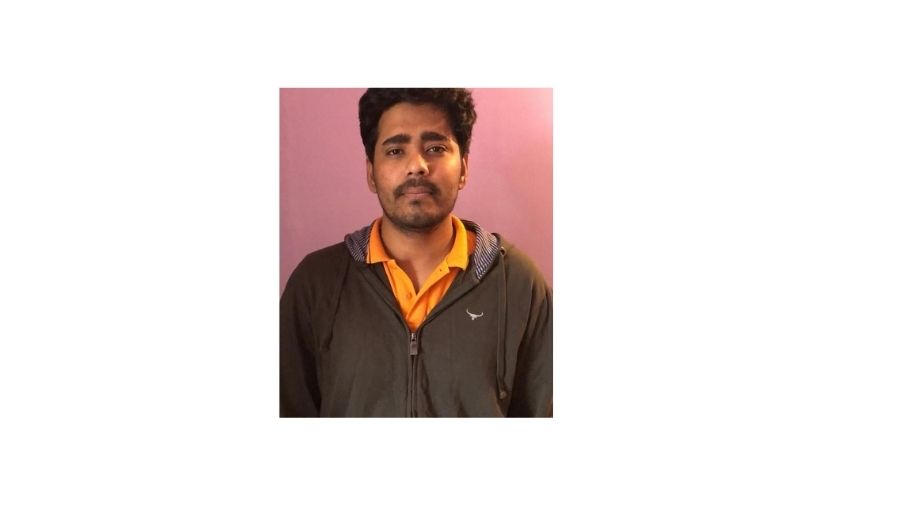 Aumkareshwar Thakur
Twitter: @zoo_bear
---
New Delhi
|
Published 10.01.22, 01:58 AM
|
---
Delhi police on Sunday arrested a 25-year-old "IT expert" from Indore on the charge of creating the Sulli Deals app last July that tried to humiliate articulate Muslim women by uploading their pictures and putting them up for a mock auction.
Aumkareshwar Thakur is the first suspect to be arrested in the six-month-old case, which has returned to the spotlight after a copycat app, Bulli Bai, repeated the act against about 100 Muslim women on New Year's Day.
Officers said that Neeraj Bishnoi, a 21-year-old arrested from Jorhat in Assam last week in the Bulli Bai case, had provided the clue that led them to Thakur's doorstep in Indore's Newyork City township.
Both apps were hosted on GitHub, which offers anonymity to creators.
Delhi police's cyber cell had registered a case about the Sulli Deals app on a complaint last July. 
The complainant recently alleged that police inaction in the case had emboldened those who created Bulli Bai six months later.
Last week, Mumbai police made the first arrests in the Bulli Bai case. They picked up teenaged Shweta Singh and 21-year-old BSc student Mayank Rawat from Uttarakhand and engineering student Vishal Kumar Jha, 21, from Bangalore.
Delhi police had arrested Neeraj, a second-year BTech student at an institute in Bhopal and alleged mastermind behind the Bulli Bai app.
Thakur has admitted that "he was a member of a 'trad'group on Twitter and the idea to defame and troll Muslim women was shared there", deputy commissioner of police K.P.S. Malhotra (cyber cell) said in Delhi.
"He was the mastermind and developed the code on GitHub. All members of the group had access to GitHub. He had shared the app on his Twitter account. Group members uploaded the photos of the (about 80) Muslim women."
Thakur's father Akhilesh told reporters in Indore that his son was an "IT expert" and was being "framed" on the basis of the claims of an arrested youth.
Investigations have revealed that Thakur joined the Twitter group, Tradmahasabha, in January 2020 using the handle @gangescion, the police said.
"During various group discussions, the members talked about trolling Muslim women…. After the uproar over the Sulli Deals app, he deleted all his social media footprints," Malhotra said.
Neeraj told his interrogators that a member of a group to which he belonged had one day shared details of the Sulli Deals app, and that he had been able to retrace it back to a person in Indore.
"Based on backtrack analysis and archive data, one Twitter handle in the name of Aumkar Thakur was identified," a police officer said.
Congress veteran Digvijaya Singh on Sunday alleged that bigger players were involved.
"These youngsters are foot soldiers of the bigger sharks who used these youngsters by poisoning their minds and may be by paying them some money. Catch The Big Fish," he tweeted.
These youngsters are foot soldiers of the bigger Sharks who used these youngsters by poisoning their minds and maybe by paying them some money.
Catch the Big Fish

'S**** Deals app creator and mastermind' arrested from Indore, pic released https://t.co/cWtCynpgsu
-via @inshorts

— digvijaya singh (@digvijaya_28) January 9, 2022