Subramanian Swamy meets Puri seer on temple
Senior BJP leader assures Nischalananda Saraswati that he will take up the controversy surrounding the project with chief minister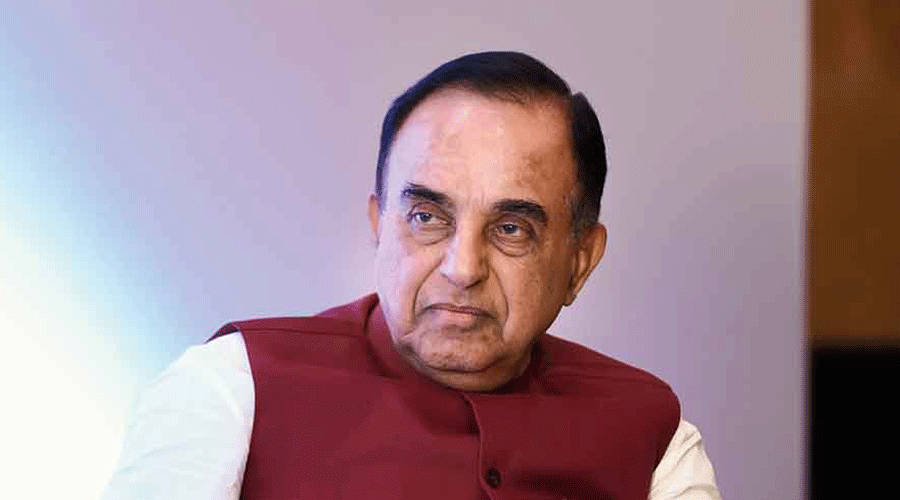 Subramanian Swamy.
File Photo
---
Bhubaneswar
|
Published 28.05.22, 02:28 AM
|
---
Senior BJP leader Subramanian Swamy met Puri Shankaracharya Swami Nischalananda Saraswati in Puri on Friday and discussed the ongoing Puri Shree Mandir Heritage Corridor project that aims at the beautification and development of the 12th-century shrine.
Swamy assured Saraswati that he would take up the controversy surrounding the project with the chief minister.
Many people have raised objections to the project, arguing that the work going on around the 12th century shrine violates the spirit of the Ancient Monuments and Archaeological Sites and Remains Act (AMSAR), which prohibits construction within 100 metres of a monument.
On Wednesday, Saraswati had objected to the heritage corridor project and warned the government against turning the holy town from tapobhumi (a place of meditation) to bhogabhumi (a place of amusement and pleasure).
The seer had said he supported development but was against the elimination of existing pilgrim sites and pointed out that the heritage site should not lose its identity and get destroyed in the name of development.
After the meeting, Swamy said: "I am aware of the controversies surrounding the project. The temples were the hub of knowledge and innovations. Its everybody's duty to protect our temples."
Swamy also assured that he would take up the issue with chief minister Naveen Patnaik. "Biju Patnaik was a close friend of mine. I also have good relations with chief minister Naveen Patnaik. I will talk to the chief minister on this issue to know his views on the heritage corridor project. There is a need to end the controversy." He said it was everyone's responsibility to protect the temples, shrines and heritage monuments. He also expressed concern over the demolition of mutts.
Swamy maintained that religious institutions should be free from government control. "I have always been saying that the religious institutions should be protected and the state government/ administration should help in their functioning but they should not take control of them."