St Stephen's College: Reappointment of principal is 'illegal', says DU
'Appointing authority ignores provisions of UGC regulations in this instance'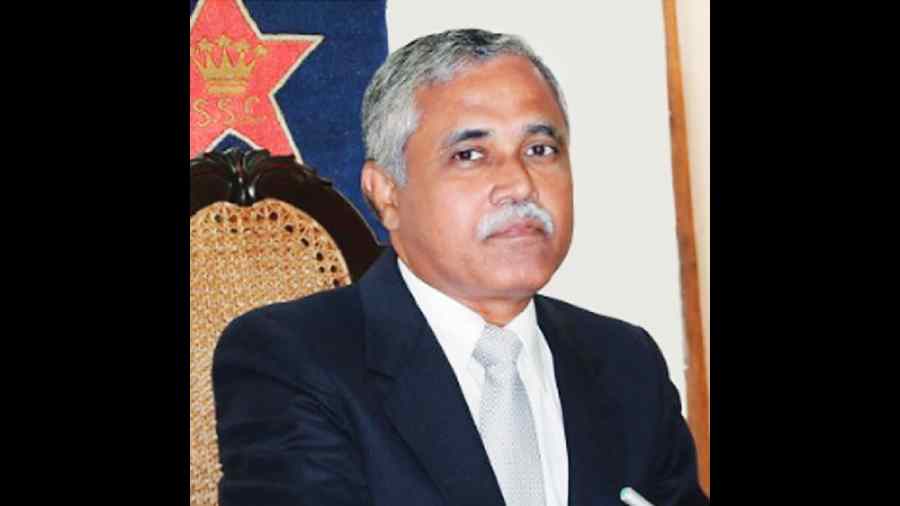 ---
New Delhi
|
Published 03.09.22, 03:26 AM
|
---
The reappointment of John Varghese as principal of St Stephen's College is illegal, Delhi University (DU) has said in a letter.
The college, governed by a supreme council headed by the bishop of the diocese of Delhi, the Church of North India, seems headed for a showdown with the university administration.
The letter issued by the assistant registrar said the supreme council had not followed the procedures for reappointment of principals as laid down by the University Grants Commission (UGC).
Varghese had been appointed principal from March 1, 2016, and got an extension for a second term from the supreme council with effect from March 1, 2021.
The DU letter said the university had examined the issue in the light of UGC regulations on the minimum qualifications for teachers and other academic staff in universities and colleges, and the measures for maintaining standards in higher education, 2018.
The regulations say a college principal is to be appointed for five years, and may get an extension for another five-year term on the basis of his or her performance, as assessed by a committee appointed by the university. The committee is to be made up of a nominee of the vice-chancellor and a nominee of the UGC chairman.
However, the appointing authority at St Stephen's College ignored provisions of the UGC regulations in this instance, the letter said.
St Stephen's College gets 95 per cent of its funds from the UGC while 5 per cent comes from the Church.
"The competent authority of the university after taking cognisance of the above is of the firm view that since the supreme council of St Stephen's College has not followed due processes and procedures envisaged under the relevant UGC regulations, the decision taken by the supreme council of the college in extending the term of appointment of Dr John Varghese as principal for another term (is) ab initio (from the beginning) null and void. Therefore, continuation of Dr John Varghese as principal after completion of tenure is illegal. This is for your information and compliance please," the letter said.
A college source said that when Varghese was first appointed principal in 2016, the UGC regulations referred to did not exist. Therefore these subsequent UGC regulations cannot apply to this case, the source added.
St Stephens is already locked in a running battle with DU over admissions to its undergraduate courses. DU has asked all the colleges to admit students based on the Common University Entrance Test-UG (CUET-UG).
At St Stephen's, 50 per cent seats are reserved for Christians and the rest for general students. The university has asked the college to admit students solely on basis of the CUET score for general seats while the college wants to give 85 per cent weightage to CUET and 15 per cent to an interview. The matter remains unresolved.