Sri Sri's past views raise eyebrows
In an interview last year Sri Sri said, 'If Ram Mandir is not solved, we will have a Syria in India'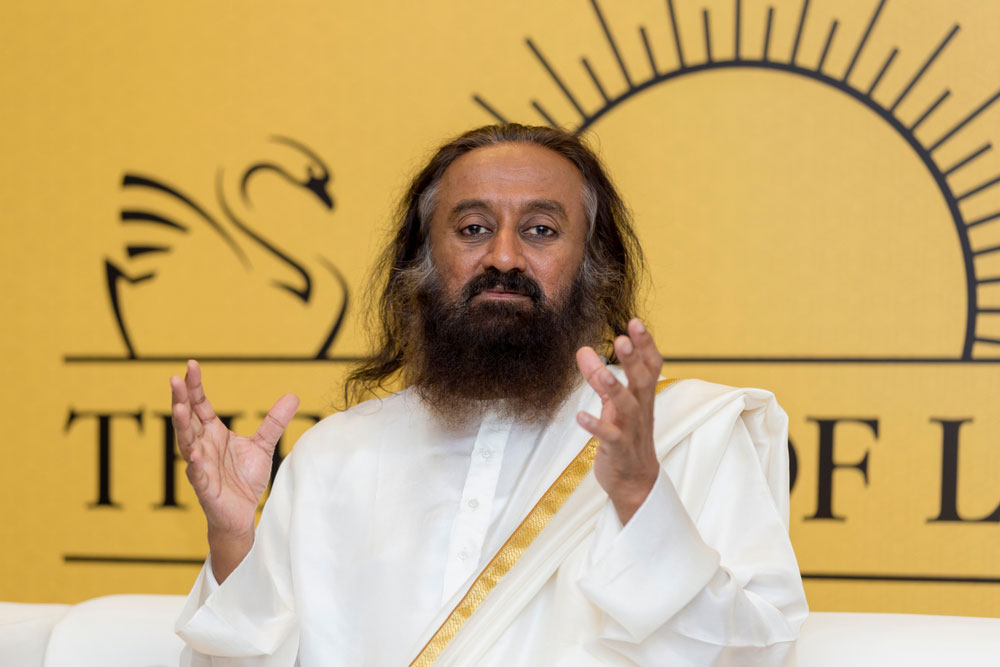 Art of Living founder Sri Sri Ravi Shankar is a part of the committee appointed by the Supreme Court to attempt mediation to resolve the Babri Masjid-Ram Janmabhoomi issue
(Shutterstock)
---
New Delhi
|
Published 09.03.19, 10:10 AM
|
---
The inclusion of Art of Living founder Sri Sri Ravi Shankar in the three-member committee appointed by the Supreme Court to attempt mediation to resolve the Babri Masjid-Ram Janmabhoomi issue has raised eyebrows, given his well-known view that Muslims ought to give up their claim to the site as a goodwill gesture.
In an interview to India Today magazine in March last year, Sri Sri had raised the spectre of a civil war in India if the issue was not resolved soon.
"If Ram Mandir is not solved, we will have a Syria in India," he had said.
Muslims should give up their claim on Ayodhya as a goodwill gesture…. We cannot make Lord Ram to be born in another place.
- Sri Sri Ravi Shankar
On Friday, Sri Sri uploaded a series of tweets in Hindi and English. "This move towards mediation by the Honourable Supreme Court is in the best interest of the country and all parties concerned. We should not leave any stone unturned in resolving this burning issue amicably.
"We should keep our egos and differences aside and come together with a spirit of honouring and accommodating the sentiments of the communities concerned."
But the past came into sharp recall as soon as news spread that the Supreme Court had opted for the mediation route and had chosen Sri Sri as a member. The CPM was quick to flag the spiritual guru's past remarks and pose the question in this context: "Should not the mediators be impartial?"
All India Majlis-E-Ittehadul Muslimeen's Lok Sabha MP Asaduddin Owaisi also wondered along similar lines.
"Let us see what happens. I am welcoming this mediation. My only concern is about a person who has been nominated as a mediator because his stated position is in public domain wherein he had threatened the Muslims that India would turn into Syria if Muslims do not give up that land," Owaisi said in a recorded message posted on his Twitter handle.
His apprehensions apart, Owaisi was willing to give mediation a chance. So was the All India Muslim Personal Law Board. "It's a title suit, not a faith-related case. We accepted the mediation proposal, honouring the Supreme Court. Our stance on the Babri Masjid has not changed at all," said the board's secretary Maulana Umrain Rahmani.
The board, one of the petitioners in the case, said it had always believed in dialogue and a peaceful solution. However, it said that participation in the mediation process "should not be viewed as a change in our original stance on the Babri Masjid".
Although various efforts at a negotiated settlement in the past have come to naught, the All India Muslim Majlis-E-Mushawarat saw no harm in a Supreme Court-monitored mediation attempt to resolve the dispute.
But it wants more members to be co-opted to the mediation committee and has suggested that three retired Dalit, Sikh and Christian judges should be included, besides an organisation representing the Muslim civil society.