SPG bill will restore its original intent: Amit Shah
The home minister said the previous governments had 'diluted' the law by amending it from time to time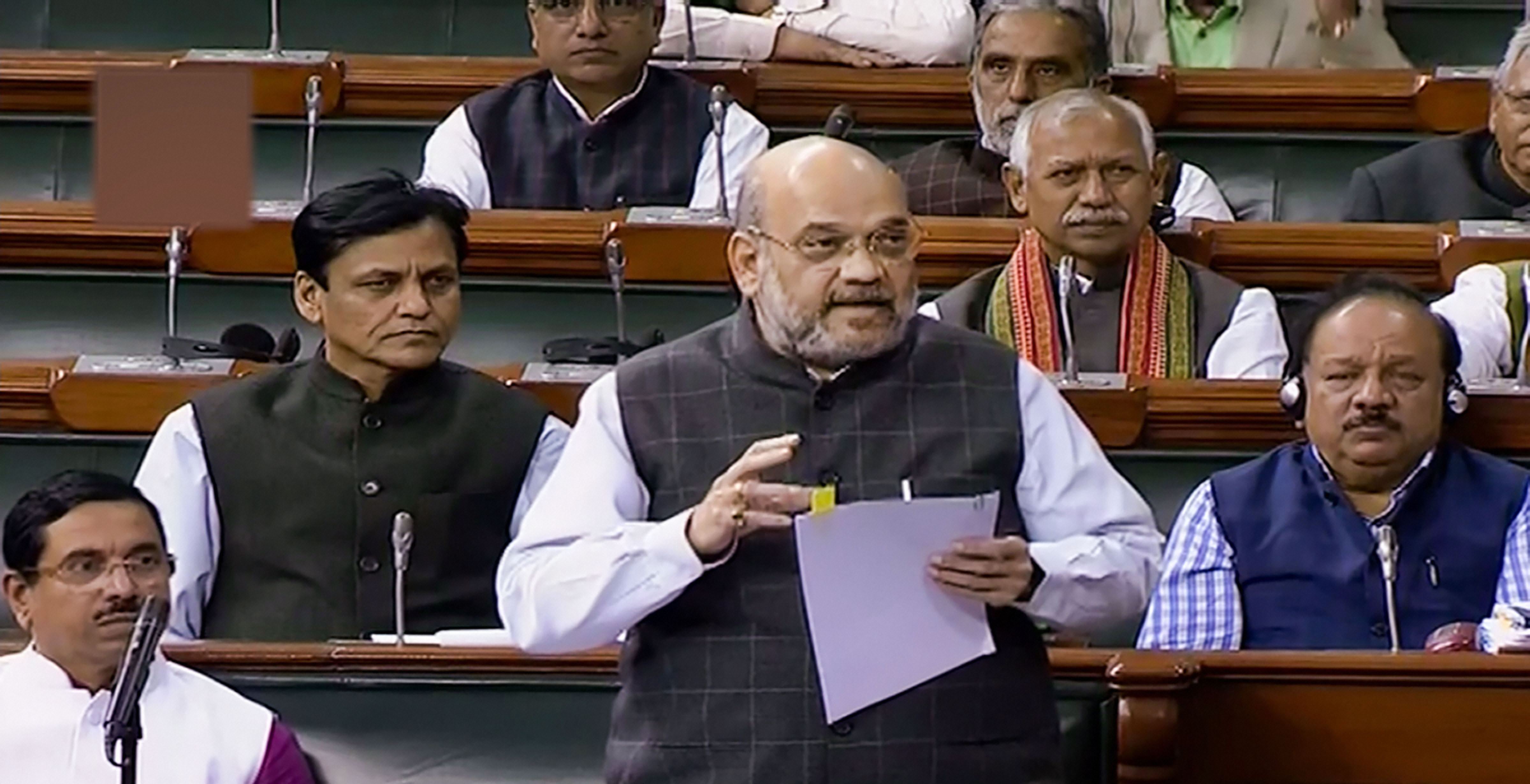 ---
---
Union home minister Amit Shah on Wednesday asserted that the SPG (Amendment) Bill will restore the law's original intent as it was enacted in 1988 only to protect the Prime Minister and former Prime Ministers.
He accused previous governments of amending the original law from time to time to 'dilute' it, an apparent reference to the earlier decision to give the elite SPG cover to members of the Gandhi family, which included Sonia Gandhi, Rahul and Priyanka.
The Congress has been protesting against the government's decision to withdraw the Special Protection Group (SPG) cover in the winter session of Parliament, claiming their lives had been endangered and alleging a conspiracy behind the move.

'Sonia Gandhi ji and Rahul Gandhi ji are not normal protectees. Their SPG cover had never been withdrawn, not even during NDA governments in the past," Congress leader Adhir Ranjan Chowdhury had said at Lok Sabha. "There is a saazis (conspiracy)."

The Modi government had recently withdrawn the SPG cover of the Gandhi family members. The move came two months after the Centre removed the SPG cover of former Prime Minister Manmohan Singh.
On Novermber 8, the decision was implemented without an official announcement: the 200 SPG guards who protected each of the Gandhis were silently replaced with around 40 CRPF personnel for each.
The SPG, an elite force of 3,000 commandos, is now tasked with protecting only Prime Minister Modi.