Baffled experts cite data inconsistencies
Vaccine: Single dose offers same protection as two against death, claims Union health ministry
At the same time, officials iterated that people need two doses for full immunisation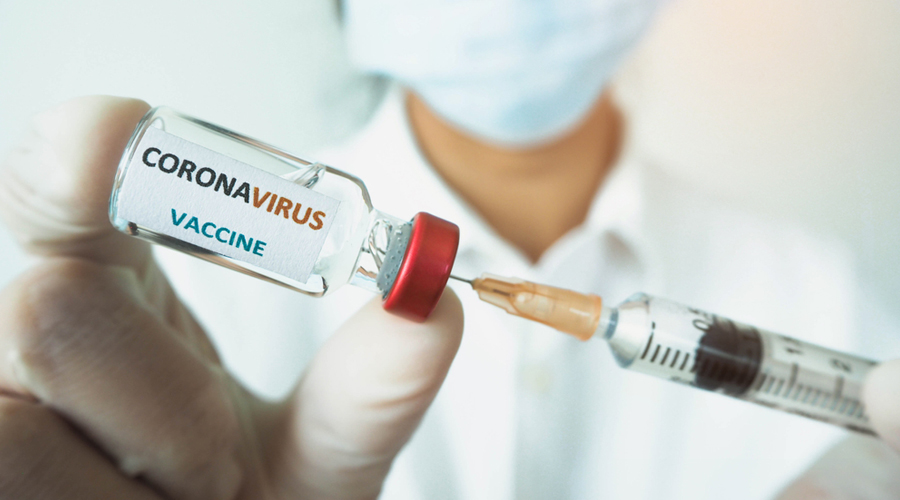 ---
New Delhi
|
Published 10.09.21, 03:30 AM
|
---
The Union health ministry on Thursday claimed the Covid-19 vaccines used in India offered nearly the same protective effect against death after the first dose as after the second dose, baffling experts who said the claim contradicted research and observations.
At the same time, health officials iterated that people need two doses for full immunisation.
An exercise to track deaths among vaccinated and unvaccinated Covid-19 patients nationwide has calculated the vaccine effectiveness levels in preventing mortality at 96.6 per cent after one dose and 97.5 per cent after the second dose, the health ministry said.
What this means is that of every 1,000 Covid patients who might have died if they were unvaccinated, 966 would live if they had received one dose of vaccine and 975 would live if they had received two doses.
These values have emerged from an exercise to combine three datasets — one of vaccinated people, the second of patients who have tested positive for Covid-19, and the third of Covid-19 patients who have died — linked through mobile numbers and unique identification numbers.
Senior health officials said the three datasets had been combined into an online "Covid-19 vaccine tracker" that provided data on vaccination coverage and effectiveness and would be available soon on the health ministry's website.
"The protective effect against death is there in all age groups — 60 years or older, between 45 and 59, and 18 to 44," said Balram Bhargava, director-general of the Indian Council of Medical Research (ICMR), the ministry's apex health research agency.
"This was clearly demonstrated when we combined the three databases," Bhargava said. "If you're non-vaccinated, death is (relatively) high. If it is first dose and the second dose, the effect is so much that the death rate is nearly zero, or one or two per cent."
The meagre difference in the effectiveness against death after the first dose and the second dose has baffled experts.
The experts said the data — one data point showed a higher effectiveness after the first dose than after the second dose — was inconsistent with global experience and observational research from India.
"At face value, this data suggests that one dose is almost equally protective as two doses," a senior health expert who is among the Centre's advisers on Covid-19 and requested anonymity told The Telegraph. "This flies in the face of existing evidence."
The ICMR's own peer-reviewed study on over 117,000 vaccinated and unvaccinated police personnel in Tamil Nadu had calculated the vaccine's effectiveness in preventing death at 82 per cent after a single dose and at 95 per cent after two doses.
The tracker is designed to display deaths per million among unvaccinated and vaccinated patients week after week. For instance, it has calculated 17.29 deaths per million among unvaccinated patients, 0.71 in one-dose-recipient patients, and 0.62 among two-dose-recipient patients in the week ending May 30.
The tiny differences in the deaths among the one-dose and two-dose recipients, averaged over the period between April 18 and August 15, yield a vaccine effectiveness against death of 96.6 per cent after one dose and 97.5 per cent after the second dose.
But the numbers for July 4 are 4.27 deaths per million among unvaccinated patients, 0.12 among one-dose-recipient patients, and 0.15 among two-dose-recipient patients, implying a higher death rate in two-dose recipients than in the one-dose recipients.
"This is inconsistent with most other datasets that we have seen," Jacob John, professor of community health at the Christian Medical College, Vellore, told this newspaper.
"All suggest that vaccines, both one dose and two doses, protect against death. But one-dose protection against death should be lower than that with two doses."
Another medical expert who requested not to be named said it would be difficult to verify the health ministry's calculations on the basis of the limited details it had released.
A query sent by The Telegraph to senior ICMR officials asking how they would explain the inconsistency between the tracker's calculations and earlier studies, including the ICMR's Tamil Nadu study, did not evoke a response.
But one official said the tracker was based on an analysis of the health ministry's accumulated data while the earlier calculations were based on research studies.