Sikkim sticks to tourism unlock
Guidelines issued for visits from October 10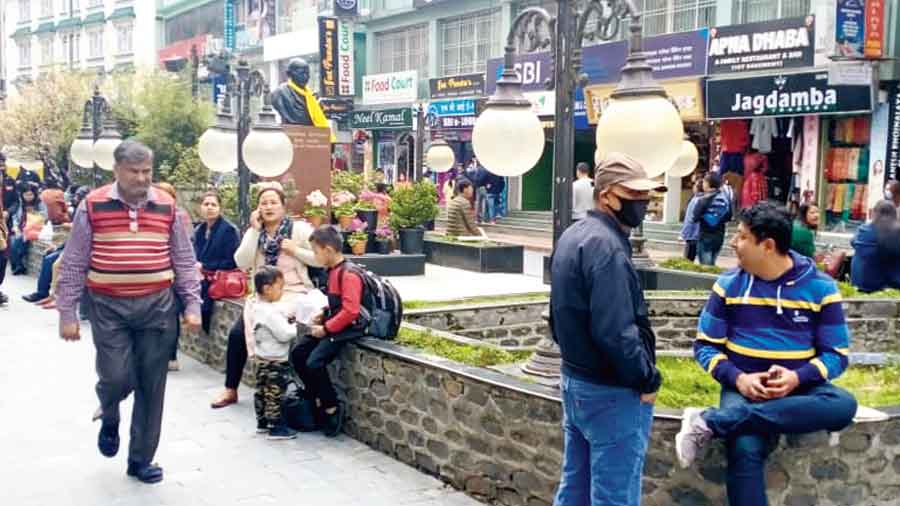 ---
Siliguri
|
Published 07.10.20, 12:26 AM
|
---
The Sikkim government has decided to go ahead with the unlocking of tourism in the state from October 10 despite a bar on the entry of tourists imposed by the local bodies of many popular destinations like Lachung in North Sikkim.
Kapil Meena, the director-cum-additional secretary of Sikkim's tourism and civil aviation department, said the first phase of unlocking would commence from October 10 as announced earlier.
"The tourism sector in Sikkim will reopen from October 10. The date is final and decided. No changes in the date. Plus the guidelines have been finalised," he said.
In the first phase, only domestic tourists and foreigners residing in the country would be allowed to enter Sikkim. "The foreigners will have to have valid documents. They must have valid visas and inner-line permits. If they have proper documents and are residing within India, and not coming from other countries, they would be allowed to visit Sikkim," Meena said.
Over 14 lakh domestic tourists and nearly 1.5 lakh foreign tourists had visited the Himalayan state in 2019, which is about two-and-a-half times more than the close to seven lakh population of Sikkim.
Sikkim was the first state in the country to shut down tourism completely in the wake of the novel coronavirus outbreak. It had barred the entry of foreign tourists on March 5 and domestic visitors on March 17. It had also restricted the inter-state movement of people before lifting the bar from October 1.
Unlike in the past, tourists cannot enter the state at random. They must first register online with the Sikkim tourism department and also must have tested negative for Covid-19 at least 72 hours before setting foot on the state's soil.
"Once a tourist register's on the web portal, a travel card will be generated. This travel card will be like an identification document. The cards will have to be shown at the check-posts and even hotels," he said.
According to guidelines, hotels, lodges and homestays would also have to register with the tourism department. "Only those hotels and other accommodation units that have registered on the tourism website will be allowed to operate. This will help the tourism department in monitoring the arrival and movements of tourists," said Meena.
The tourism official also said over 1,100 hotels and about 50 tourists had already registered with the department till Tuesday afternoon.
Tourists wouldn't, however, be allowed to visit many hotspots, including Lachung in North Sikkim and Yuksom in West Sikkim, since local bodies had imposed a ban on the entry of any visitor for various lengths of time because of Covid-19 fears.