MP slammed over quota comment
Raising the reservation issue in the Lok Sabha, the Sikkim Krantikari Morcha leader had cited the provisions of Article 332 reserving seats in a state legislature for the SCs and STs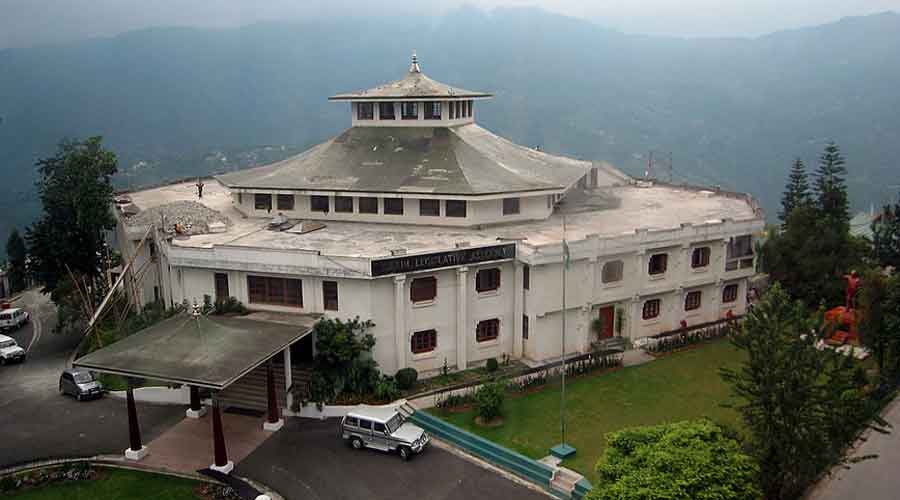 ---
|
Siliguri
|
Published 24.09.20, 01:40 AM
---
An organisation that espouses the cause of Sikkim's special constitutional status has accused the state's lone Lok Sabha member of jeopardising the unique position by demanding Assembly quota for the Limboo and Tamang communities under Article 332 of the Constitution, instead of Article 371F.
Passang Sherpa, the coordinator of IAM371F, said it was unfortunate that Sikkim Krantikari Morcha MP Indra Hang Subba appeared to be unaware of the provisions for seat reservation under Article 371F, which grants special status to the Himalayan state that merged with India in 1975.
"Seat reservation for Limboos and Tamangs needs to be sought within the ambit of Article 371F. Such blatant advocacy of Article 332 will not just delay seat reservation for the Limboos and Tamangs, but can also jeopardise the special status enjoyed by Sikkim under Article 371F," he said.
Raising the reservation issue in the Lok Sabha on Monday, Subba had cited the provisions of Article 332 reserving seats in a state legislature for the Scheduled Castes and Scheduled Tribes in proportion to the total number of seats in the Assembly and the percentage of the two communities' population in the state.
"The Tamang and Limboo communities are being deprived of their Constitutional rights, violating constitutional provisions, its values and its ethos. Therefore, I urge upon the government to provide reservation of seats for these ST communities in the legislative Assembly of Sikkim," Subba had said.
The Limboos and Tamangs were given the ST status in 2003, but Assembly seats are yet to be reserved for them.
Sherpa's contention is that there is already a provision in Article 371F which allows parliament to reserve seats in the Sikkim Assembly for any section of the Sikkimese society.
Section (f) of the Article reads: "Parliament may, for the purpose of protecting the rights and interests of the different sections of the population of Sikkim make provision for the number of seats in the Legislative Assembly of the State of Sikkim which may be filled by candidates belonging to such sections and for the delimitation of the assembly constituencies from which candidates belonging to such sections alone may stand for election to the Legislative Assembly of the State of Sikkim."
Sherpa asked Subba to withdraw his statement demanding the Assembly quota for the Limboos and Tamangs on the basis of Article 332.
"It is either the MP's ignorance or a conspiracy being hatched by the SKM-BJP alliance to do away with Article 371F. If it is out of ignorance, he should withdraw his statement immediately. People of Sikkim should remain vigilant against any attempts to undermine the special status of our state," he said.
In the 32-member Sikkim Assembly, 12 seats are reserved for the Bhutias and Lepchas, two for the Scheduled Castes and one for the sangha, which is a body of Buddhist monks.