Shot at Information Technology sector trade union in Bengal
In 2006, CPM labour arm Citu had tried to form a trade union for the sector, called the West Bengal IT Services Association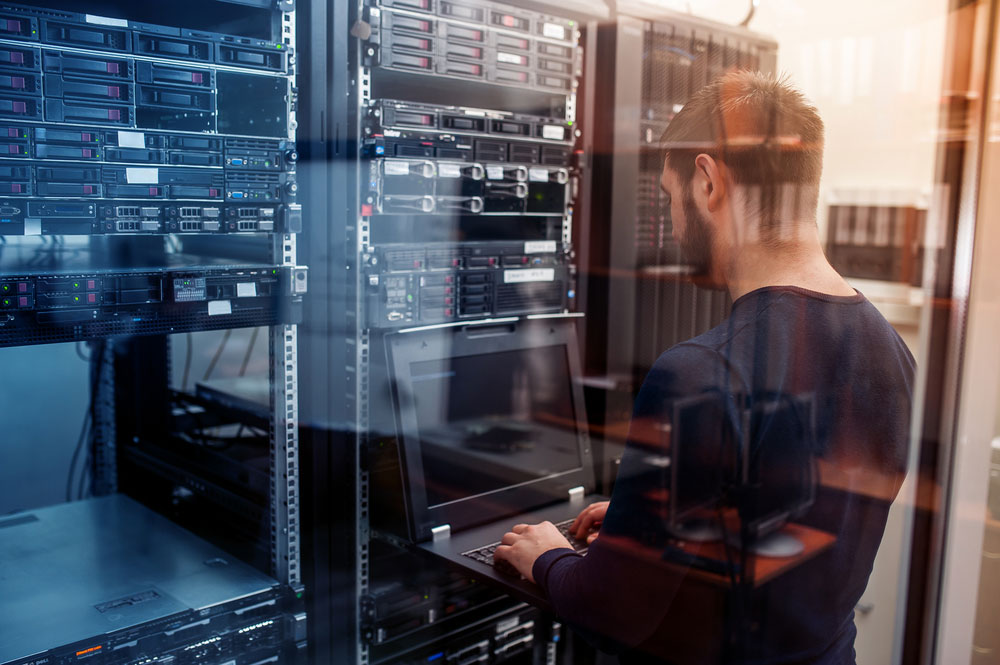 If the forum gets a certificate of registration, it will be the first time that IT employees in the state will be able to fight for their rights in a world where contractual employment, pink slips and layoffs are commonplace.
(Shutterstock)
---
Calcutta
|
Published 23.06.19, 01:08 AM
|
---
Bengal could soon become the fourth state in the country after Maharashtra, Karnataka and Tamil Nadu where information technology sector employees band together to form a functional trade union.
The Kolkata Forum for Information Technology Employees on Saturday said it had applied for the registration of a trade union that would represent the interests of around 2 lakh IT, ITES, BPO and KPO employees in the state. The forum is part of a national platform — Forum for IT Employees — that was established in 2014 after TCS initiated a round of layoffs.
The forum, apolitical according to its members, has been able to draw software engineers and employees from large multinational firms as well as small and medium units operating in the state.
If the forum gets a certificate of registration, it will be the first time that IT employees in the state will be able to fight for their rights in a world where contractual employment, pink slips and layoffs are commonplace.
"Back in 2016-17, without formal registration, we tried to provide assistance to laid-off employees at different companies, helped them file their petitions before the labour commission and backed them in their legal battles. Now, our platform is about to win formal recognition. This will be great news for employees in this industry," said Santanu Bhattacharya, president of the union.
Bhattacharya said the forum had applied for the registration of the trade union seven days ago and expected to secure the approval in the next 45 days.
"We have already selected our president, secretary, treasurer and general members. We already have 180 employees registered with us as members, and we plan to enrol 5,000 very shortly," Bhattacharya said.
The trade union will focus on ensuring job security for employees, educating them about their rights under the existing labour laws, and helping them secure associated benefits like provident fund, gratuity, dearness allowance and maternity benefits.
"We aren't looking to go on strike. We want to create a forum that addresses work-life issues like extended working hours, gender discrimination, unhealthy work environments, sexual harassment, unsafe office transport, one-sided employment contracts, denial of leave, issues relating to working on night shifts, and peremptory orders to work on weekends," said Rajarshi Dawn, member of the forum.
This is not the first time that an effort has been made to establish a trade union to represent the interests of IT sector employees in the state. Back in 2006, CPM labour arm Citu had tried to form a trade union for the sector, called the West Bengal IT Services Association.
But it didn't really gain traction because IT companies have a fairly robust hire-and-fire policy and because the employees were squeamish about political affiliations.
"Many IT companies even today have an active hire-and-fire policy, with layoffs of employees determined by operational performance. It remains to be seen whether they will permit their employees to join a trade union forum. The success of a trade union will also depend on how strong the labour laws in the country really are," a government source said.
Under the Industrial Disputes Act, a retrenchment, layoff or closure affecting more than 100 workers can be done only with the state government's permission. In 2014, Rajasthan amended its labour laws making it easier for companies to hire and dismiss workers, and tightened the rules for the registration of trade unions.
Other states are under pressure from industry to adopt the Rajasthan legislation, and risk losing out on investments if they don't. This could emerge as a strong counter force that might nix any trade union movement in the IT industry where technological disruption and resultant layoffs are par for the course.
Senior IT company executives in Calcutta said they were not in favour of a separate trade union forum as they had their own internal HR management to discuss labour, wage and harassment issues. However, some industry observers spoke in favour of having an apolitical platform.
"IT is a knowledge-based sector where human resources are a major ingredient. There are prevailing checks and balances to sort out employment-related issues. A separate forum to discuss some workplace-related issues could help the employees," said Kalyan Kar, vice-president of Sector V Stakeholders' Association.
"The IT sector has grown in Bengal so far without having a formal trade union. I think it is more the employees of the small companies and start-ups who could benefit from such a forum," said Arnab Basu, chairperson, IT Committee, at the Bengal Chamber of Commerce & Industry.