Pawar tells nothing after Sonia meet
He said consultations would be held with smaller allies too, underlining that they had to be taken into confidence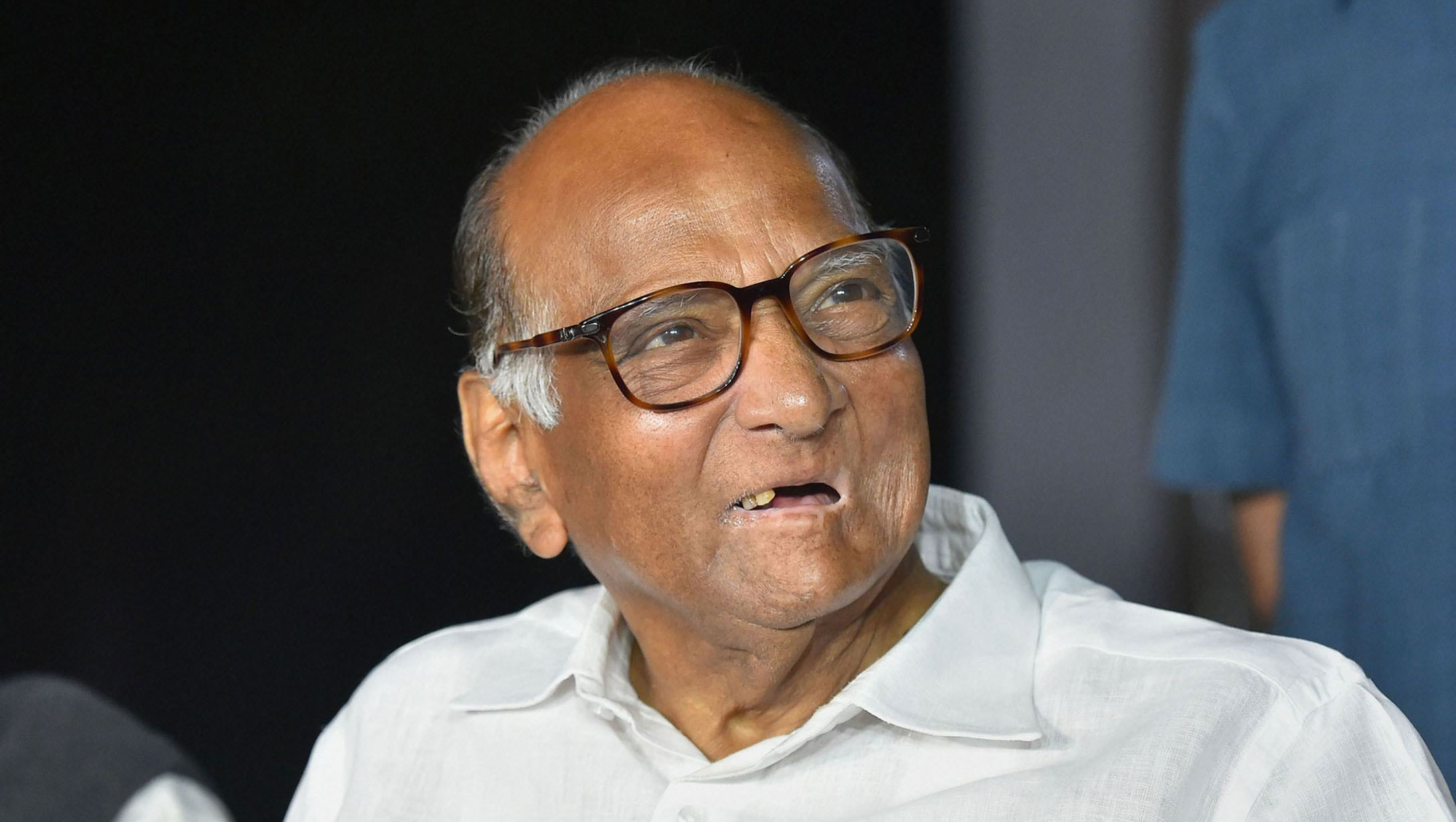 ---
---
Sharad Pawar said on Monday after a meeting with Sonia Gandhi that no talks on government formation in Maharashtra had taken place so far.
"We will keep an eye on the situation in Maharashtra. Congress and NCP leaders will hold further talks on the future course of action," the NCP leader said, appearing to suggest that the Shiv Sena was nowhere in the picture and the two allies were only discussing the political crisis in the state.
Pawar said consultations would be held with the smaller allies too, underlining that they had to be taken into confidence. He claimed the Shiv Sena didn't figure in his discussions with Sonia.
Congress spokesperson Randeep Surjewala issued a statement along similar lines. "Sharad Pawar met the Congress president today and briefed her on the situation in Maharashtra. It was decided that in a day or two, representatives from NCP & Congress will meet in Delhi to discuss the way forward," he said.
Pawar said his meeting with Sena chief Uddhav Thackeray and the interaction between Congress-NCP leaders and Sena representatives was not about government formation.
"MLAs keep meeting; that doesn't mean they are discussing common minimum programme," he deadpanned, days after speaking of a common minimum programme in Mumbai following a meeting with a Congress delegation led by Ahmed Patel.
Leaders of the Congress, NCP and the Sena have since then freely talked about a common minimum programme and an imminent coalition government. Pawar himself had said the government would be stable and would run for five years.
But on Monday, before his meeting with Sonia, Pawar said that the Sena and the BJP had fought together and had to choose their path while he was concerned about Congress-NCP politics.
Those who know Pawar see in these confusing statements signs of crafty political negotiation. Leaders of both the Congress and the NCP are privately saying the negotiations are on course and a broad understanding has been reached, and that Pawar's public posturing is more to do with tact and timing.
However, there was extreme unease among Congress MLAs after the Sonia-Pawar meeting. They felt the BJP might feel encouraged to explore its options because of the conflicting signals. One MLA told The Telegraph on phone from Mumbai: "Further delay will derail the entire process and the BJP will succeed in snatching the initiative from us. We know a section of our leaders are raising hurdles and that will prove suicidal."
But the leaders involved in the negotiations argued that imposition of President's rule had given them enough time to finalise a deal and hinted that the process could be completed over the next 15 days.
The Sena, in the meantime, gave enough evidence of distancing itself from the BJP by adopting an antagonistic stance against the Narendra Modi government on the first day of winter session of Parliament.
Sena MP Sanjay Raut also called on Pawar at his residence after the NCP leader's meeting with Sonia.