Faesal ready to return to govt, Kannan stays firm
Public service is the best way to bring change: IAS topper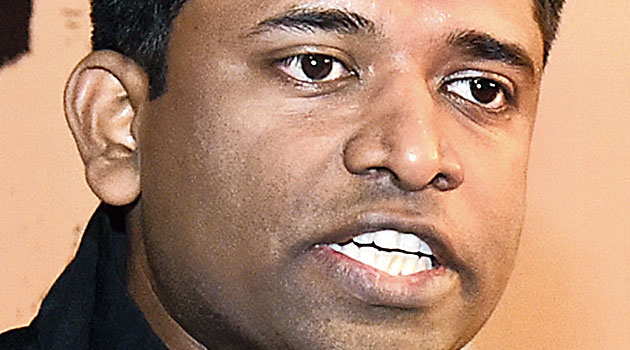 ---
Srinagar
|
Published 12.08.20, 03:03 AM
|
---
Shah Faesal, the IAS topper who left the civil services last year to join politics, had on Monday announced his decision to quit politics and is now willing to work with the government again.
Unlike him, Kannan Gopinathan, the IAS officer from Kerala who had resigned last year against the abrogation of Article 370, is determined not to backtrack on his decision.
"No, I will not do it…. Government has (already) filed an FIR against me for not rejoining duty," Kannan told The Telegraph over phone.
The former IAS officer from Kerala appeared surprised by Faesal's willingness to rejoin but said he respected his decision. "There could be compelling reasons for an individual to take a decision. I cannot imagine what he must have gone through the last one year. To be honest, we let him down…. What was his crime for which he was put under house arrest or jailed?" Kannan said he was distraught by the Centre's decision to scrap Article 370 and the clampdown that was imposed. "That was not expected in a democratic country. The rights of people were blatantly disregarded. I don't agree with what is happening, you cannot shut down an entire state, that is not the country I would want India to be," he said.
In contrast, Faesal told The Telegraph on Tuesday: "I'm not averse to working with the government knowing that public service is the best way to bring change."
"One unfortunate result of my resignation was that an act of dissent came to be seen as an act of betrayal. I was very hurt when people started calling me an anti-national."
Faesal suggested he was reconciled to the abrogation of Article 370.