Several states warn of result delay because of VVPAT
Round-up of counting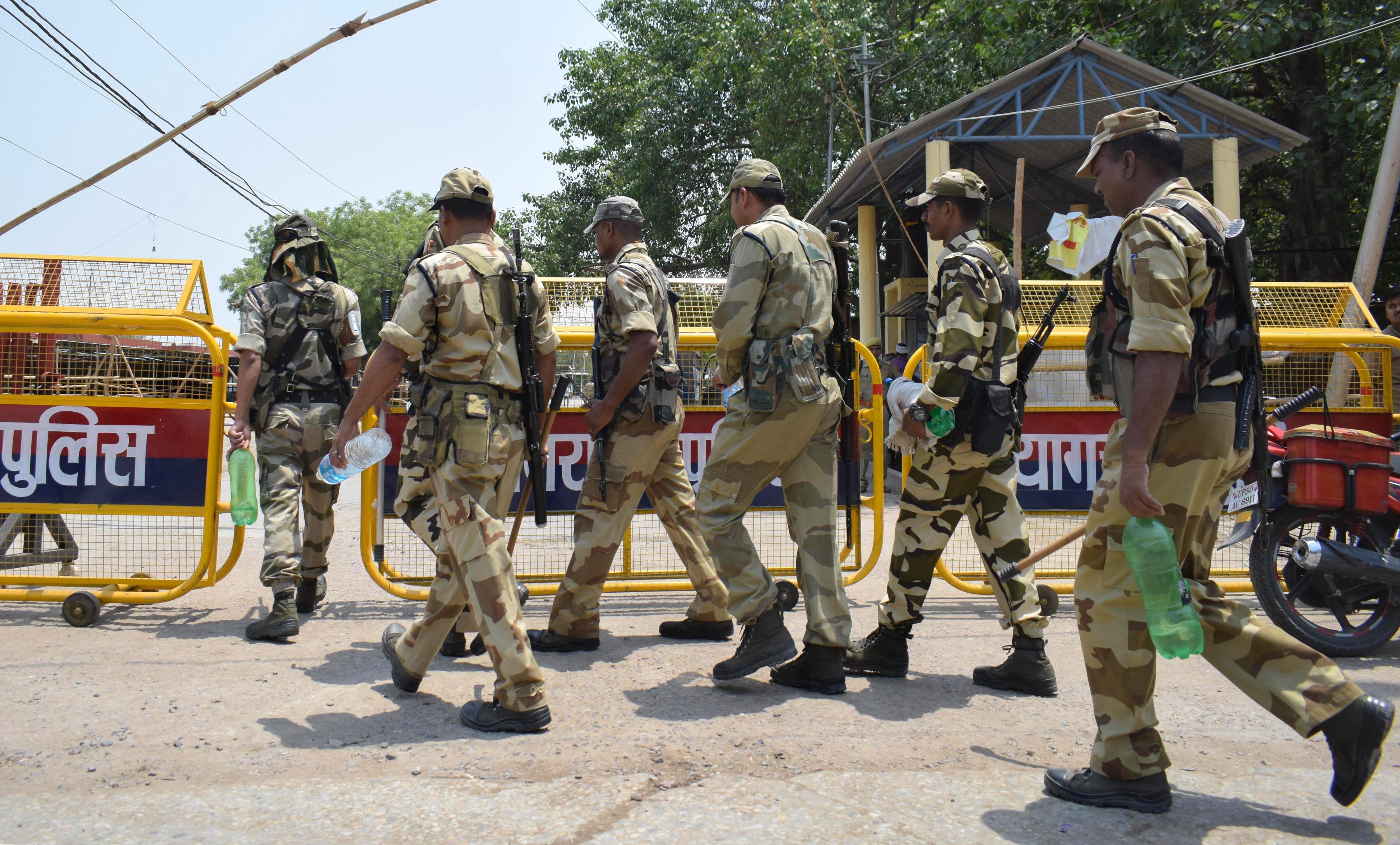 ---
---
Counting has started in the following states:
Tamil Nadu
Counting has started in 38 Parliamentary segments and bypolls to 22 Assembly constituencies in Tamil Nadu.
Counting of votes is underway in 45 centres across the state, with over 17,000 polling staff and 45,000 police personnel on duty.
Karnataka
Counting of votes is under way for 28 Lok Sabha constituencies that went for polls in Karnataka in two phases, the results of which is likely to have its bearing on the stability of Chief Minister H.D. Kumaraswamy-led Congress-JD(S) coalition government.
State Chief Electoral Officer Sanjiv Kumar had earlier said the first set of results may start from 3 pm and may be over by 6 pm. However, it can delay further too.
Bengal
Counting of votes for 42 Lok Sabha constituencies began at 8 am on Thursday.
Around 25,000 personnel have been deployed to count votes in 379 counting halls, which are being guarded by 82 companies of Central forces.
Elections in the state were held in seven-phases beginning April 11, with 466 candidates, including 54 women, in the fray.
Goa
Counting of votes for elections to two Lok Sabha constituencies and four Assembly seats where bypolls were held, began at 8 am Thursday at two centres.
Votes for North Goa district were being counted in Panaji and for South Goa district in Margao, an election official said.
Counting is likely to continue till midnight as along with the Electronic Voting Machines, manual counting of VVPATs (Voter Verified Paper Audit Trail) from five booths of each Assembly constituency would be done to match the figures, district election officer R Menaka said.
Results would start trickling in by afternoon, she said, adding that counting for the Assembly byelections is expected to end faster.
Gujarat
Counting of votes for elections to 26 Lok Sabha constituencies and bypolls in four Assembly seats of Gujarat began at 8 am on Thursday at 28 centres, an election official said.
Over 8,000 polling staff has been deployed at the counting centres, the official said.
Election authorities said declaration of results may get delayed by around three to four hours due to counting of voter-verifiable paper audit trail (VVPAT) slips.