Seer threatens fast on Ayodhya temple
Mahant Paramahans Das, associated with VHP, sets Nov 29 deadline for govt to start building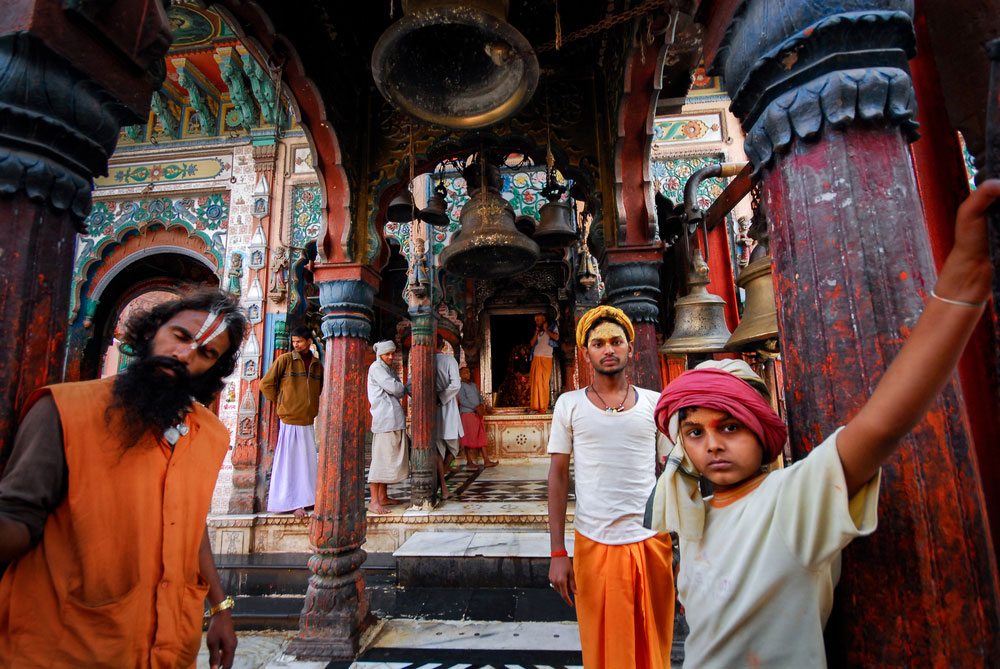 ---
|
Lucknow
|
Published 29.10.18, 10:01 PM
---
A sadhu in Ayodhya has declared that he would sit on a hunger strike from November 29 if the Narendra Modi government does not start constructing a Ram temple at the disputed site by then.
"Anger is growing against the central government because of its dilly dallying on the Ram temple. We want the government to start the construction if he (Modi) wants votes in the 2019 parliamentary elections," mahant Paramahans Das, a sadhu associated with Sangh parivar affiliate Vishwa Hindu Parishad, said.
"The people of every religion, including Hindus, Muslims, Sikhs and Christians, want a peaceful solution of the dispute. But the Modi government wants to drag this issue and push the country towards communal riots in the name of Lord Ram. I declare today that the BJP will not win even one seat in 2019 if the construction does not start within a month," Das said, adding he was disappointed with the Supreme Court's decision on Monday.
A three-judge bench, headed by Chief Justice Ranjan Gogoi, on Monday said that in January, an appropriate bench would decide the hearing schedule for the Ram Janmabhoomi-Babri Masjid land dispute case.
"I will sit on hunger strike after a month and (am prepared to) die to awaken the people against the BJP, which is insulting the sentiment of the masses," Das said.
Das had earlier observed a fast-unto-death on the bank of the Saryu in Ayodhya from September 30 to October 7, before the local administration took him to Lucknow and got him admitted to the Sanjay Gandhi Post Graduate Institute of Medical Sciences.
He had then said that chief minister Yogi Adityanath had told him that Modi would talk to him (Das) on the phone and personally promise to get the work on the temple started soon.
Das had broken his fast and was released from hospital after three days but the "promised" call never came.
Sharad Sharma, spokesperson for the Ayodhya chapter of the VHP, said they had expected a quick judgment in the Ram Janmabhoomi-Babri Masjid case.
"Since the Supreme Court has deferred the hearing in the case till January, it is high time the Modi government follow the instructions of (Rashtriya Swayamsevak Sangh chief) Mohan Bhagwat and bring a law in Parliament to pave the way for a temple," Sharma said.
Bhagwat had in his annual Vijaya Dashami speech in Nagpur unambiguously urged the Modi government to bring in a law to ensure the construction of a Ram temple
at the disputed site in Ayodhya.
Raju Das, a mahant of the Hanuman-Garhi temple in Ayodhya, said people would dislodge the BJP in 2019 if it keeps playing with their emotions. "We are disappointed with Monday's decision of the court to post the case for hearing in January. Now it is the responsibility of the Modi government to act and come up with a solution through Parliament."