Science scores low in education policy
'Dogmatic, linguistic horror will crush… human resources,' opines scientist Bikash Sinha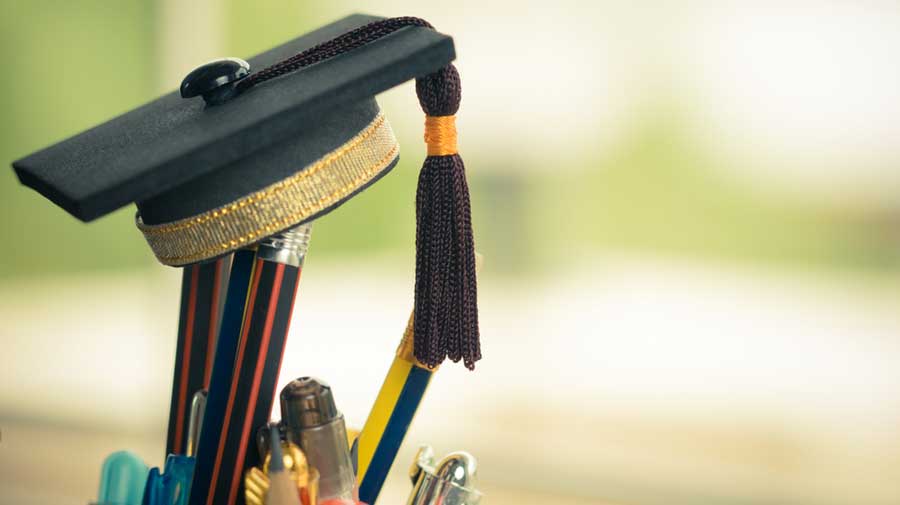 ---
Published 18.01.21, 01:19 AM
|
---
Scientist Bikash Sinha analyses the New Education Policy in this dialogue with the author, a professor of human science.
Q: How do you see the New Education Policy?
Sinha: The new policy articulated by the Kasturirangan Committee has emerged after 34 long years. It has been a subject of considerable introspection and consultation across the country and it asserts that education for every Indian child should be his or her birthright.
The most important element of the new policy is the flexibility granted in the choice of subjects. Why can't a student belonging to the science stream take up music or philosophy or a student of literature take up mathematics? This flexibility will give the students a more holistic education and prepare them to tackle eventualities in later life.
My experience tells me that a really good scientist could also be excellent in language and the humanities. Let us take a few examples. Robert Oppenheimer was well conversant with the Gita and the Upanishads; Satish Dhawan was a serious and dedicated student of literature; Raja Ramanna was not only a great pianist but also well versed in Shakespeare; Homi Bhabha was an expert on the opera as well as a great admirer of Subbulakshmi. He was also an accomplished painter.
I feel, therefore, that (knowledge of) history is a must. That is, there is a history to all disciplines, which we have to master in order to create a history of our own.
Q: You are one of our renowned disseminators of scientific knowledge. How has science been treated in the New Education Policy?
Sinha: Science, as expected, has a rather insignificant priority in the new policy. This, to say the least, is extremely unfortunate and harmful. In fact, science is the foundation of tomorrow's dream and only science or the scientific attitude can ensure a rapid and balanced progress of our country's economy.
By "science" I do not mean institutes of technology, which are no doubt absolutely essential, but the nurturing of fundamental science, whose demands and application improve technology by quantum jumps.
I could cite the example of the CERN laboratory in Geneva to emphasise this aspect. The irrepressible desire of humankind to discover the most elementary building blocks of nature, Higgs Bosons, led CERN scientists in collaboration with the best and the most innovative engineers to develop and embark on the most advanced, large-scale modern technology of superconductivity and the associated cryogenics, unprecedentedly fast electronics, vacuum technology and even very accurate tunnel technology through 27km, which is a miracle in the sphere of mechanical engineering.
Indeed, the whole of Central Europe has benefited vastly from these ventures, which have made science the driving force behind the most advanced technology in the world.
Here, at home, while building the superconducting cyclotron in Calcutta we had to learn and master similar challenges on a smaller scale. We are just beginning to get technological dividends from this process of amalgamating fundamental science and applied technology.
What we direly need is the build-up of the motivated scientific manpower to take on the challenge. One needs to confess that the New Education Policy has shown scant respect for this scientific-creative endeavour.
I ask, where is the will? All efforts in this crucial direction have been drowned in blinding propaganda and misleading metaphors.
The political leaders of the day should never overlook the basic fact that the demand of fundamental science is the nurturing ground of tomorrow's technology. The investment in this sphere could be relatively small but the returns would be huge.
Q: Good that you have recalled the role of political leaders. There appears to be a serious conflict between political ideology and education policy, which applies even to the language used for our education. 
Sinha: You have hit the nail on the head. One can certainly teach in vernacular up to a certain class in school, but surely not in our IITs, NITs and IISERs. Higher education cannot be vernacularised by bringing in all kinds of fantastic Puranic myths like flying carpets, plastic surgery and so on and so forth. This sort of dogmatic, linguistic horror will crush our educational system and thereby our human resources.
We have two big impediments. One is the choice of language and the other is the choice of subject matter. Basic science cannot be taught after a certain level in the vernacular and, moreover, the subject matter should avoid, at all cost, invocations of Hindutva.
The education policy, one has to admit, wants to be broad-based, flexible and secular. But, on the other side, a central minister goes to IIT Kharagpur where he declares that the "Rameswaram Setu" is a marvel of ancient Indian science. Not only does he himself indulge in this fantasy, he also invites the others in the auditorium to agree with him.
The expression "Hindutva" and the showering of inappropriate eulogies on ancient Indian science have no role to play in education policy.
Q: This irreconcilable battle between religious ideology and humanistic science has a long history. Will the New Education Policy be also a site for war between ancient faith and a modern rational weltanschauung?
Sinha: You are correct. There has always been a conflict between political or religious ideology and enlightening knowledge. Giordano Bruno was burnt at the stakes for professing rational knowledge; Galileo had to send his Discorsi beyond the borders of his country to save it from the hands of corrupters; the great (Isaac) Newton had to spend a substantial part of his time on theology without much success and Albert Einstein had to leave his country.
India, indeed, has been a great exception. Liberal education and rational science have flourished here right from the days of Harappa and Mohenjo Daro. They were carried through in bits and pieces up to the Nehruvian era but, at the same time, were somewhat diluted by the Mahatma whose extraordinarily original philosophy of life was deliberately distorted by desecrators.
We have to bear in mind that religious chauvinism can create havoc; it is far worse than addiction to opium. We can only sincerely hope that the light of the New Education Policy would remove the lurking darkness of the dogma of religion, which forbids rational positivism.