Scheduled Tribes and Scheduled Castes power Congress victory in Chhattisgarh
Congress won 25 of the 29 seats reserved for Scheduled Tribes and 7 of the 10 seats reserved for Scheduled Castes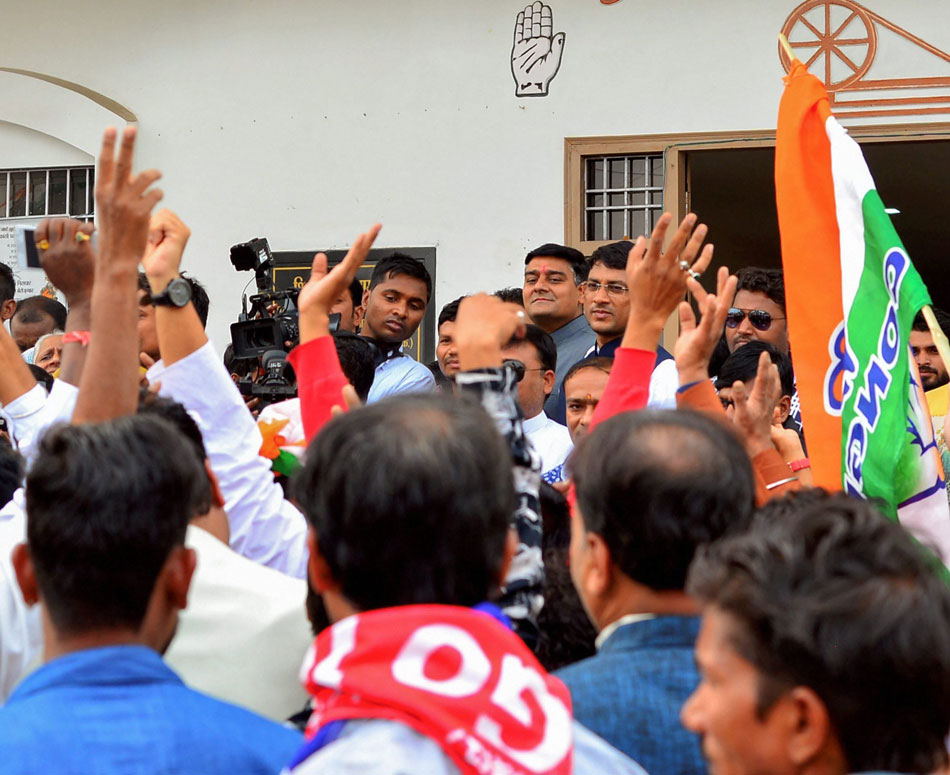 ---
|
Raipur
|
Published 14.12.18, 09:52 AM
---
Tribal and Dalit voters contributed in a big way in powering the Congress to its thumping win in last month's Assembly elections in Chhattisgarh where the two communities account for over two out of every five residents.
The party won 25 of the 29 seats reserved for Scheduled Tribe candidates and seven of the 10 seats reserved for Scheduled Caste candidates as it wrested the state back from the BJP with 68 seats in the 90-member House.
The BJP and the Congress had both focused on the tribal region — Bastar (south) and Surguja (north) — ahead of the elections held on November 12 and 20 to woo tribal communities that make up around 32 per cent of the state's population.
The BJP, which had won 11 seats reserved for STs in the previous polls, finished with three this time.
Former chief minister Ajit Jogi, who heads the Janata Congress Chhattisgarh (J), won from the Marwahi (ST) seat.
Three ministers from the Raman Singh government — all from the tribal community — lost this time to their Congress rivals.
Forest minister Mahesh Gagda lost by 21,584 votes in the Bijapur (ST) seat, school education minister Kedar Kashyap was defeated by 2,647 votes in Narayanpur-ST and home minister Ramsevak Paikra, a prominent tribal leader, lost by 44,105 votes in Pratappur.
Scheduled Caste vote bases too shifted significantly to the Congress as the party won seven of the 10 seats reserved for the community. The Congress had won just one in the 2013 polls.
SC residents, largely settled in the plains, make up roughly about 12 per cent of the state's population.
The BJP managed to win only two SC seats this time, seven fewer than what it had won in the last polls. The party, however, snatched the Masturi (SC) seat from the incumbent Congress MLA.
Cooperative minister Dayaldas Baghel lost to the Congress's Gurudayal Singh Banjare by 33,200 votes in the Navagarh (SC) seat.
The Bahujan Samaj Party's Indu Banjare won from the Pamgarh SC seat.
Political observers said factors like anti-incumbency, coupled with promises made by the Congress in its manifesto — particularly for farmers — helped the party wean away SCs and STs from the BJP.
The BJP finished with just 15 seats, while the Jogi-led JCC(J) managed to win five seats. Jogi's ally, the BSP, won two seats.