SC stays hearing in HC in Soren mining case
The top court granted interim relief after senior advocate Kapil Sibal and former attorney-general Mukul Rohatgi assailed the high court order as being erroneous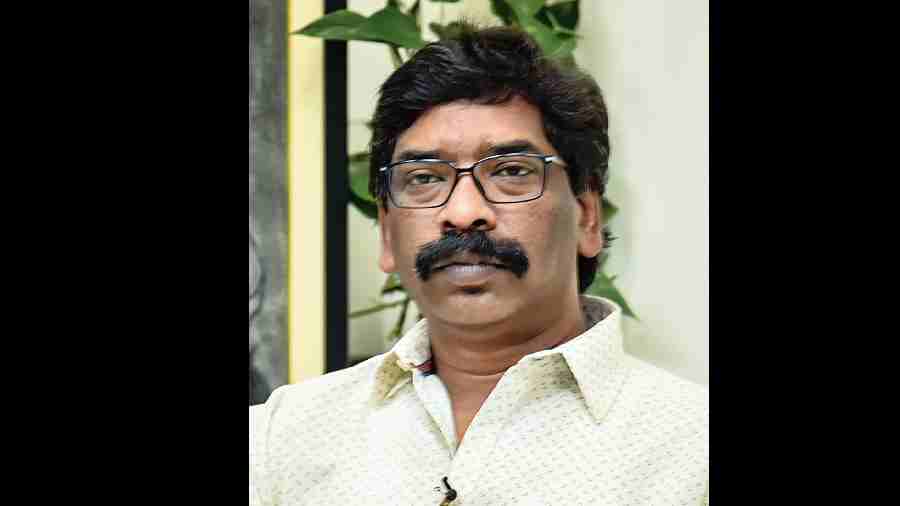 ---
New Delhi
|
Published 18.08.22, 02:14 AM
|
---
The Supreme Court on Wednesday stayed proceedings before Jharkhand High Court on PILs against chief minister Hemant Soren alleging money-laundering and large-scale irregularities in the grant of mining licences.
A bench of Justices U.U. Lalit, Ravindra Bhat and Sudhanshu Dhulia reserved its judgment on the special leave petitions filed by the Jharkhand government and Hemant against the high court order that accepted the maintainability of a PIL filed by a person named Shiv Shankar Sharma seeking a probe against the chief minister.
"Order reserved. Since this court is seized of the matter, the high court shall not proceed further with the writ petition…," Justice Lalit, heading the bench, said.The interim relief was granted by the top court after senior advocate Kapil Sibal, appearing for the state government, and former attorney-general Mukul Rohatgi, representing the chief minister, assailed the high court order as being erroneous and contrary to a number of apex court judgments.
Sibal submitted that the high court had looked into the merits of the allegation instead of considering the maintainability of the PIL.Sibal argued that on the first day of the hearing in the high court, solicitor-general Tushar Mehta had handed over a sealed-cover report on behalf of the Enforcement Directorate. Sibal said he had objected to it on the ground that the high court was only to decide on the maintainability of the PIL in an alleged corruption case. However, he said, the high court ignored his objections and proceeded to examine the matter on the basis of the ED report and held that the PIL was maintainable.
The senior counsel contended that the ED had no jurisdiction in the matter and there was no predicate offence for it to take up the probe. Further, Sibal said, the petitioner did not lodge a formal FIR against the alleged irregularities and directly chose to file a PIL.He complained that the high court decided on the maintainability of the PIL even before all the documents were placed before it.Justice Dhulia pointed out that one of the allegations was that the chief minister granted a mining licence to himself.